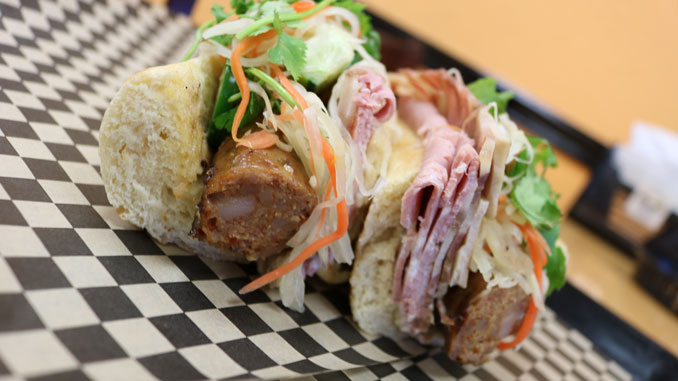 Let's be honest, here. If you're waist-deep in the latest dieting trend or trying to portion-control, you can skip this gem tucked into the back pocket of a shopping center on West Lane.
Because big bounties await anyone sinking their teeth into a sandwich, burrito, or side of "fries" at Big Worm's Bakery & Deli. Think we're joking? That's cute.
Mosey on up to the counter one fine afternoon and try your hand at the Uso Dog. This bad boy begins with house-made baked bread, providing the perfect roll on which to load up sausage and ham, head cheese, and pork loaf. Layered in pickled papaya, jicama, and daikon carrots, jalapenos, cucumbers and a sauce spread, the cilantro provides that perfect finishing touch. With a spicy kick in every bite, it's a sandwich lover's dream come true.
Take a Bite:
Big Worm's Bakery & Deli
8118 N. West Lane Ste 125, Stockton
(209) 451-3375