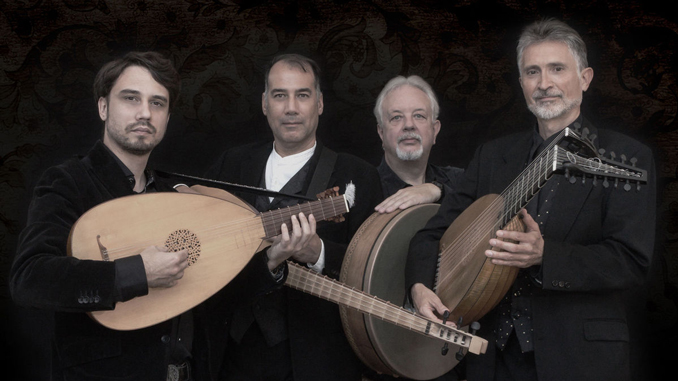 Delicato Fine Art Show
Delicato Family Vineyards, 12001 S. Highway 99, Manteca
Till Feb 17
Foster your love for locally crafted artwork and remarkable wine at this year's Dorothy Indelicato Fine Art Show. Enjoy original pieces produced in the last three years, with the chance to purchase works you can't live without!
DFVTastingRoom.com

University of the Pacific Women's Basket Ball
3601 Pacific Ave., Stockton
Feb. 15 & 24
Cheer on the girls in orange at the Alex G Spanos Center for high energy college basketball games! Go Tigers! 7-10 PM.
Pacific.edu

Disney on Ice Presents Follow Your Heart
Stockton Arena, 248 W. Fremont St., Stockton
Feb. 8-11
This is a not to miss Disney extravaganza on ice at Stockton Arena! Just keep swimming with Dory, and Disney Pixar characters—but it doesn't stop there! Venture to wintery Arendelle where Olaf and Kristoff help reunite royal sisters Anna and Elsa from Disney's Frozen and learn love is the most powerful magic of all. They're not done yet! A few Disney princesses will take to the ice to teach the kiddos a thing or two about bravery and kindness.
StocktonLive.com
Ripon Almond Blossom Festival
(209) 599-7519
Feb. 23-25
Always the last weekend of February, and the first festival of the season, the Ripon Chamber of Commerce presents a carnival, fun run, and well-known community parade.
RiponChamber.org
University of the Pacific Conservatory of Music: Pacific Jazz Ensemble
Faye Spanos Concert Hall at University of the Pacific, 3511 Pacific Ave., Stockton (209) 946-2415 
March 7
Forge a new flame for the passionate music that is Jazz in an evening that showcases the works of the Pacific's elite students. Compelling works from the world's top performers, and unique pieces from the students themselves resound across the conservatory in a performance like no other. The concert begins at 7:30 PM.
Calendar.Pacific.edu
Stockton Heat Home Games
Stockton Arena, 248 Fremont St., Stockton (209) 938-1555
March 7, 11, 14, 16, 17, 28
Time to take things up a notch at the Stockton Arena! Grab some nachos with the kids and find your seats as the Heat takes to the ice! Themed nights are booming, with Pucks & Paws, LEGO / STEM Night, Stockton Heat Hockey Goes Green, Faith & Family Night, Girl Scout Night, providing unique opportunities to win some cool prizes!
StocktonHeat.com
KUDOS Children's Theatre Presents: Pyramid Rocks! An Egyptian Cinderella Story
KUDOS Children's Theatre, 1943 W. Lucile Ave., Stockton (209) 507-6996
March 7 – 10
This isn't your typical Disney classic! Scoop up the kids and settle into a tale along the ancient Egyptian lands, where our heroine Shemayet needs the help of her own Fairy "Rock" Mother to win the music contest in Pharoah Kufu's palace! A delight for all ages!
KudoSCT.com
Dancing with the Stars Live!
Stockton Arena, 248 Fremont St., Stockton (209) 373-1400
March 8
Grab those front row seats before they're gone! Because Dancing with the Stars is on its way to the Stockton Arena, complete with all your favorite performers! Enjoy incredible dances across the floor, featuring group numbers, duets, and so much more. The show begins at 7:30 PM.
StocktonLive.com
Wreck It Ralph at Hutchins Street Square
Hutchins Street Square, 125 S. Hutchins St., Lodi (209) 333-6782
March 9
Everyone wants to be a hero, but it takes a little more work than you might think! This month's family movie night showcases our about-face villain, Ralph, as he discovers what it really means to be a good guy in a video game world full of baddies!  
HutchinsStreetSquare.com
Stockton Dirt Track Racing Experience
San Joaquin County Fairgrounds 1658 S. Airport Way, Stockton
March 10
Reserve your spot behind the wheel in an exclusive opportunity at the Stockton Dirt Track with the Kenny Wallace Dirt Racing Experience. This special event allows you the opportunity to feel the dirt beneath the wheels and test your mettle along the track, but spots fill fast! Reserve your opportunity today!
DirtRaceWithKenny.com
Empow(h)er Food Fashion & Fundraiser
Robert Cabral Agricultural Center, 2101 East Earhart Ave., Stockton (209) 259-0678
March 10
Show your support for the women in our community and their continual development in an exceptional evening of food and fashion, featuring incredible speakers that include Constance Carter, Melody Powers, and Shani Richards! The show begins at 6:00 PM
ThreeSeeds.org
Central West Ballet Presents: Cinderella
Grand Theatre Center for the Arts, 715 S. Central Ave., Tracy (209) 831-6858 
March 10 – 11
The classic fairytale we all know and love hits center stage in Tracy! Follow the poor orphaned Cinderella as she learns to rise above her villainous stepmother and stepsisters in a beautiful symphony of music, dance, and magic! Perfect for the little ones looking to find their own way to the ball! The show begins at 2:00 PM.
AtTheGrand.org
Amazing Bubble Man
Grand Theatre Center for the Arts, 715 S. Central Ave., Tracy (209) 831-6858
March 13
Who doesn't love the beautiful splendor of bubbles? Louis Pearl, expert bubble-ologist is ready to take your kids on a spectacular demonstration of bubbles in all shapes and sizes! Enjoy this fun-tastic performance at 5:00 PM!
AtTheGrand.org
Robert Daltrey at the Bob Hope Theatre
Bob Hope Theatre, 242 E. Main St., Stockton (209) 373-1400
March 13
Legend Roger Daltrey is taking the Bob Hope Theatre by storm and is ready to showcase his skill as both the founder and lead singer of The Who! Join him for a night of legend, and experience all your favorite hits from his magnificent ensemble of music. The show begins at 7:30 PM 
StocktonLive.com
Tim Allen at the Bob Hope Theatre
Bob Hope Theatre, 242 E. Main St., Stockton (209) 373-1400
March 16
Get ready to fall out of your chair! Tim Allen and his barrage of over the top quips and hilarious jokes will have you rolling on the floor. Enjoy an act that has sold out in Las Vegas, brought to our front door! Warning, Tim will be setting the mood with Rated R material. Perfect for parent date night! The fun starts at 8:00 PM
StocktonLive.com
United Cerebral Palsy Annual "Last Chance" Crab Feed
Lodi Grape Festival Zinfandel Hall, 413 E. Lockeford St., Lodi (209) 956-0290
March 16
Dig in before the season's done! United Crebral Palsy hosts their 10th annual "Last Chance" crab feed, featuring delectable bites of crab on the cusp of season's end! Enjoy music, dancing, and raffle prizes galore right alongside hearty portions of your favorite crustacean.
UCPSJ.org
World of Outlaws Sprint Car Series
San Joaquin County Fairgrounds, 1658 S. Airport Way, Stockton
March 16
It's time to feel the rumble from your seat and shield your eyes from the dust! World of Outlaws Sprint Car Series is back on the front lines to tear up Stockton's dirt track and you're invited! Grab your kids, grab those tickets and hit the stands! 
The Led Zepplin Concert Experience
Bob Hope Theatre, 242 E. Main St., Stockton (209) 373-1400
Mar 16 – 17
It's time to rock like there's no tomorrow. The Led Zepplin Live group is back to pay homage to the heroes of generations. Enjoy every strum, beat, and voice echoing across the stage in an ultimate two-hour tribute you can't afford to miss! The curtains rise at 2:30 PM!  
StocktonLive.com
Grand Foundation 2nd Annual Student Film Festival
March 17
From narratives, to inspirational pieces, documentaries and more, students from across the region join together to showcase their skill. Enjoy every marvelous work by high school, college, and art school-based film-maker. Lunches and snacks are readily available to purchase, making the perfect date night complete!
Port City Roller Girls: Derby Bout Opening Season
Stockton Indoor Sports Complex 3251 N. Art Rd., Stockton 
March 17
Come out and cheer for your favorite bruisers on skates! The Port City Roller Girls are shooting down the rink and racking up the points for another epic season! Don't miss their first bout of 2018, and many more to come!
PortCityRollerGirls.net
Norcal Youth Ice Hockey Playoffs
Stockton Arena, 248 Fremont St., Stockton (209) 373-1400
March 23 – 25
Find your spot along the stands and cheer your support for local players in this year's Norcal Youth Ice Hockey Playoffs! A great way to get out of the house and into an epic sport! Gather your friends and head out for this three-day event!  
StocktonLive.com
Mad Hatter Tea Party at the Haggin
Haggin Museum, 1201 N. Pershing Ave., Stockton (209} 462-2300
March 24
Everyone's a little mad around here! But whatever for? Why, the Mad Hatter Tea Party, of course! This annual event is a must-attend for little ones and parents alike, with visits from all your favorite cast of whimsical characters! Come dressed up and enjoy treats and engaging activities! 
HagginMuseum.org
Catapult at Hutchins Street Square
Hutchins Street Square, 125 S. Hutchins St., Lodi (209) 333-6782
March 24
Trust us. This is more than meager hand puppets across your bedroom wall. Follow the talents of Catapult Entertainment, the group her made it all the way to the finals in America's Got Talent. Their skill in mimicking life through shadows provides an incredible new way for you and your family to enjoy art and simultaneously be entertained. The show begins at 8:00 PM.  
HutchinsStreetSquare.com

Stockton Symphony Presents: Classics 4 Guillermo Figueroa
Warren Atherton Auditorium at Delta College, 5151 Pacific Ave., Stockton (209) 951-0196
March 24
A guest conductor and violinist takes to the stage in Stockton Symphony's incredible ensemble of Afro-Caribbean rhythms. Follow along with the music and enjoy every masterful song in this season's Classics series. The show begins at 6:00 PM.
StocktonSymphony.org
Ken Ludwig's Lend Me a Tenor
Grand Theatre Center for the Arts, 715 S. Central Ave., Tracy (209) 831-6858
March 23 – 25
Follow the hilarious antics of a tenor stand-in gone horribly awry! When the famous Italian Opera singer, Tito Morelli is left unconscious and unable to take the stage due to a double-tranquilizer shot, it's up to assistant Max to take the stage. But, when all seems to be going well, Tito promptly awakens, believing he's called to curtain! Hilarity ensues!
AtTheGrand.org
Easter Bunny at Lincoln Center
Lincoln Center, 345 W. Lincoln Rd., Stockton (209) 477-4868
March 24, 25, 30, 31
It's bound to be a hopping-good time at Lincoln Center, what with the Easter Bunny paying everyone a visit! Enjoy shopping along the many boutiques and catching lunch before snapping some picture-perfect shots of the little one with their favorite furry friend.
Friends of the Fox Presents: Back to the Future
Bob Hope Theatre, 242 E. Main St., Stockton (209) 373-1400
March 25
This is a classic you know you don't want to miss. Everyone's favorite mad scientist has found a means to travel through time. But when things turn sour, it's up to the professor's California-born teenage buddy to set things right before time runs out. And did we mention he has to set his parents up to ensure he's born as well?
StocktonLive.com
Friends of Chamber Music Present: Ayreheart
Faye Spanos Concert Hall at University of the Pacific, 3511 Pacific Ave., Stockton (209) 946-0540
March 25
Take a step back into the renaissance, where music spilled freely from free-form song and the powerful player of the lute. Ayreheart, our modern-time players, bring their own dazzling array of melodies, and pieces from olden times to life. This two hour-performance begins at 2:30 PM.   
ChamberMusicFriends.org
Toughest Monster Truck Tour
Stockton Arena, 248 Fremont St., Stockton, (209) 373-1400
March 30 – 31
The Stockton Arena is being taken over by monsters- monster trucks! Enjoy the thrill of every roaring engine and stunt along the arena floor. Featuring lead monster trucks such as Big Foot, Quad Chaos, Dirt Crew, and Snake Bite!