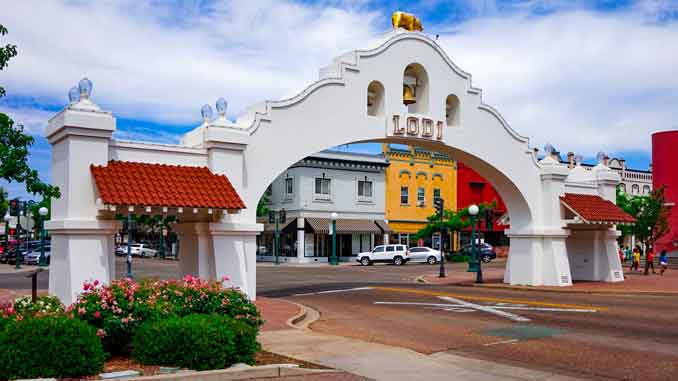 Lodi has created quite a buzz in recent years, as its charming demeanor and award-winning grapes welcome wine experts and enthusiasts from around the globe. For locals, Lodi is where suburbia falls away, where unique boutique shops, tasting rooms, and dining venues reign in its picturesque downtown.
History:
In its late 19th century beginnings, the appellation we know and love was merely a speck, if that, on the map of the Central Valley. Known as Mokelumne, the population grew once the Central Pacific Railroad chose it as a station for its route. From there, Lodi received its name in 1874, and thrived despite a fire that ran rampant through downtown. The rise of our appellation began in the late 1850s, starting with the Tokay varietal, and has blossomed since.
If you have a few hours:
Charming shops abound in Lodi, so put on your walking shoes and go for a leisurely stroll to check them all out. Can't make it out to the ample acres of vineyards? Luckily, Lodi has plenty of tasting rooms throughout downtown, so make sure to stop in at your favorites and sip away! The beer scene is also hopping in Lodi, with Five Window Beer Co. and Idol Beer Works offering stellar suds along with trivia nights, live music, and food trucks.   
Insider Tips:
Want to arrive to your next destination in style? Let Mr. Pedicab take you for a ride! Fun, affordable, and environmentally friendly, pedicabs are a great way to get around town if you've got multiple stops and you don't want to keep moving your car. Call to reserve a ride, or keep an eye out for him on your next night out. (209) 951-2301