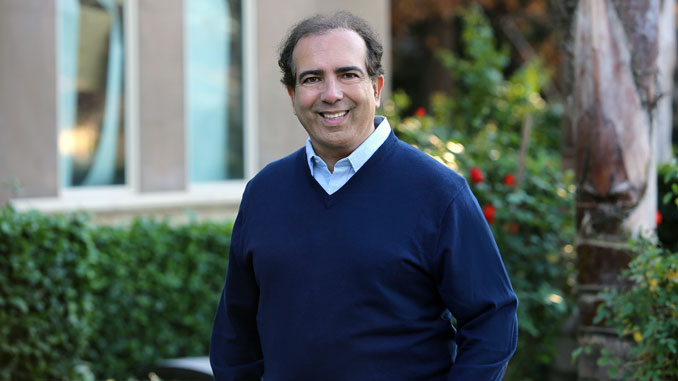 Whether you're a long-time fitness enthusiast or just barely clinging to your New Year's resolution to get back into shape, Stockton-based sports cardiologist Dr. Ramin Manshadi's new book can help motivate you to get up and moving. The book, The Wisdom of Exercise Health, aims to educate people on how and why to exercise to ensure all the health benefits of an active lifestyle while reducing the risk of injury.
"As a sport cardiologist and as a practicing cardiologist, I realized many people—both athletes and non-athletes—need education about exercise," says Dr. Manshadi. "I purposely wrote this to benefit all, from young to old, from athletes to non-athletes, for fit and unfit."
Most of us already know that exercise is an important part of a healthy lifestyle, but fewer of us know exactly how it impacts the body—because, yes, it goes beyond building muscle and looking good. "The whole idea of this book is to get you motivated to exercise by educating you and proving to you all the benefits from heart to the brain and more," Dr. Manshadi says.
Oftentimes it's not a question of not wanting to or not knowing we should exercise. It's simply that we don't know how to start. It can be overwhelming to start exercising after years and for many the fear of injury is very real. Dr. Manshadi not only provide readers with insights into why to exercise, but he also gives practical advice on how to put this knowledge to use and get the most out of your exercise routine in a safe and manageable way.
For starters, he suggests beginning your day with your workout. If exercise is the last thing on your to do list, it's going to be the first thing you put off until tomorrow. "Also," he adds, "the serotonin released by exercise in the morning should give you the motivation to get you going in the morning and will carry you the rest of the day."
The Wisdom of Exercise Health was released in August 2021 and can be found at Barnes and Noble, Amazon, Walmart, Target, and other booksellers. This follows the 2011 release of Dr. Manshadi's first book, Wisdom of Heart Health.
Proceeds from book sales will go toward the purchase of AEDs (automated external defibrillators) for high schools that can save athletes' lives in the case of sudden cardiac arrest.