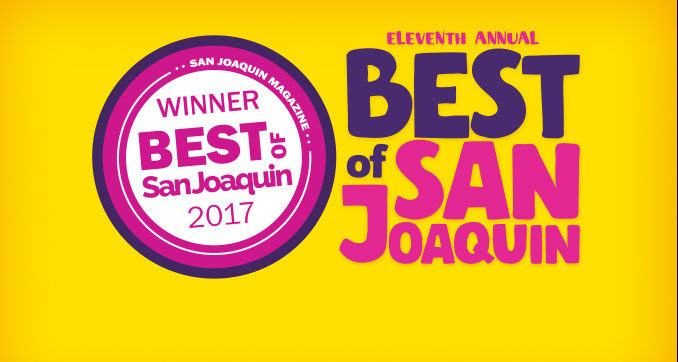 More than 300+ Celebrated Community Staples.
We're all about applauding the area–it's kind of our thing. Maybe that's why July's edition is a staff favorite. The anticipation, the friendly rivalry, the office phone ringing off the hook, "Are the votes in?" From avid readers, friends, neighbors, and number one fans–the ballots have been cast and the time to crown is now!
FOOD
from brunch to bar bites, and every ethnic eat in between…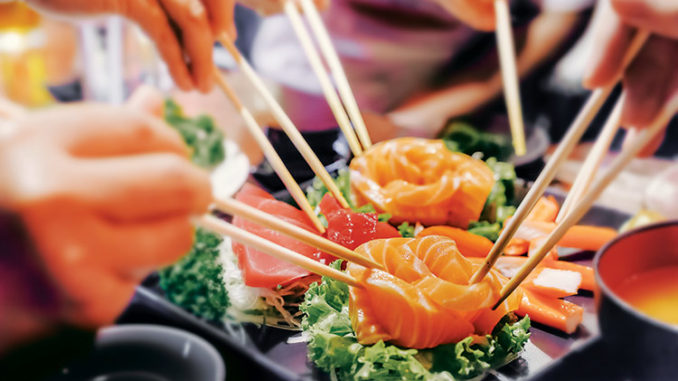 Best Italian
Pietro's Trattoria
Italian cuisine runs in the blood for the folks behind every meal at Pietro's. The perfect stop for a family dinner, or sweet escape for two, the menu offers a boundless array of exceptional Italian dishes, such as the prawns scampi, or eggplant parmigiana. Take advantage of the perfect ambiance to enjoy the wine menu, a cocktail, or get your meal to go for you and your dinner date! Pietro's also offers private dinning for those special events! Seating can accommodate up to 60 people. Lodi, PietrosLodi.com
Best Health Food Store
Artesian Natural Foods
Quality products and customer service are the base of every transaction at Artesian Natural Foods. Serving our community for over 40 years, the shop continues to provide clients with a variety of organic, and all-natural snacks, meal substitutions, and nutritional supplements. Count on them to provide local products, gluten-free options, natural beauty products, and essential oils. Stockton, ArtesianNaturalFoods.com
Best Indian
Tandoori Nites
Sample the very best of Indian cuisine with recipes that rekindle the true culinary taste of India. Enjoy a rich buffet of flavor in classically and uniquely prepared entrees from the lunch buffet, or choose from the bountiful opportunities on the menu. Relax and unwind with a full bar. Open lunch and dinner. Stockton, TheTandooriNites.com
Best Specialty Pizza
David's New York Style Pizza
Cancel that trip to the Big Apple! Pizza with New York flair is just around the corner! David's New York Style Pizza offers up pizza pies that are out of this world. Drop in and try the People's Choice. It's loaded with pepperoni, Canadian bacon, olives, and sausage. If you want something authentically David's, go for the David's Combo, which features pepperoni and salami, Canadian bacon, mushrooms, and linguica, bell peppers, onions, and sausage! Stockton, DavidsPizzas.com
Best Japanese Restaurant
CoCoro Japanese Bistro & Sushi Bar
The iconic Japanese restaurant along the Mile has won the peoples' hearts! Enjoy a fine variety of sushi, sashimi, and specialty dishes within a spacious, low-lit interior. Dine on specialties like the Spicy Crunchy Scallop Roll, or the sautéed Prawn Teriyaki. Stockton, CoCoroBistro.com
Best Sushi
Mikasa Bistro & Sushi
If you need your sushi fix, no corner shop will do. You've got to have yourself the savory flavor of fresh cuts of fish, prepared with your taste buds in mind. With a location in Lathrop and Tracy, Mikasa serves plates of hearty hand rolls, including spicy salmon and tuna. Grab a Caterpillar roll for crab meat salad, and cucumber bliss. Lathrop, Tracy, MikasaSushiLathrop.com
Best Frozen Ice Cream/Yogurt
Tigers Yogurt
Portion control? Chuck that out the window, because Tigers Yogurt believes that bigger is better in both flavor and volume! Grab a mini cup and don't be fooled. This monster of a deal is hitting the ceiling with flavors like vanilla, oreo cookie, or salted caramel corn. Those looking to amp up the experience (and their sugar rush) will enjoy the plethora of candy toppings on hand. Can't choose between two favorites? There's no reason not to enjoy both! Stockton, (209) 952-6042
Best Gourmet Supermarket
Podesto's Market & Deli
From specialty ingredients, outstanding cuts of meat, and a variety of imported products and artisan goods, Podesto's in Lincoln Center has your back. Let your inner foodie meander along the aisles, or take a glance over sandwiches, sides, and desserts along the store's extensive deli section. Stockton, PodestosMarket.com
Best Food Truck
A Moveable Feast
You can't beat the eats boasted on many an Instagram follower's page! A Moveable Feast offers its customers uniquely prepared fries and sandwiches. The Amazing Chicken Pesto is their signature sandwich for a reason, featuring grilled chicken, house crafted pesto, romaine lettuce, and shaved Parmesan on a toasted bun. Of course, there's no going wrong with a Black Bean Burger for those hitting the vegetarian road—filled with tomatoes, cucumbers, sprouts, and more. But, whatever you do, you've got to give the fries a shot—crisp and drizzled with sauces aplenty. Add pulled pork to the equation and you've found your match made in apps! Lodi, Facebook.com/AMoveableFeast
Best Greek Restaurant
Papapavlo's Bistro & Bar
Authentic Mediterranean cuisine rests right in our own backyard! Find your own piece of paradise tucked away along the dining room, many banquet rooms, or out and along the patio throughout the year. Start your meal off with a variety of appetizers, served the Papas way! Enjoy stuffed grape leaves, a grilled vegetable platter, or the flaming cheese—a heaping chunk of Kasseri set on fire for your entertainment! Ready for the main course? We suggest the Mediterranean Chicken Pasta, and for dessert, indulge in a little tiramisu. Stockton, Papapavlos.com
Best Happy Hour
Midgley's Public House
It just doesn't get much happier than the happenings at Midgley's. From 3 – 6 PM, take on their amazing apps, wines, and draft beers for half the cost. All while enjoying the view along their outdoor patio, or air conditioned interior! Best take some friends along, it's going to be a long and very happy night! Stockton, MidgleysPublicHouse.com
Best Chef
Michael Midgley
Is it any surprise that our fav. funny guy from the screen returns for another year in the limelight of our Best Of? Certainly not, when he's offering such a spectacular array of rotating specialties on a weekly basis! Join him for a night on the town when you stop in to Midgley's Public House at Lincoln Center. Stockton, MidgleysPublicHouse.com
Best Chinese
Dave Wong's
Take your dining experience to a whole new level. Dave Wong's is the scene for high quality Chinese cuisine. Enjoy a full bar while settling into dinner-date worthy meals, like the Empress, which serves lemon chicken, garlic prawns, and fried shrimp with tempura-fried vegetables. Looking to watch that calorie count? Go for the chicken lettuce wraps, with chicken, water chestnuts, mushrooms, and lettuce cups. Stockton, DaveWongsRestaurant.com
Best Restaurant Dessert
Midgley's Public House
Alright, foodies. It's time to eat your heart out if you were born with a sweet tooth! Midgley's offers a simple menu of your favorites, featuring crème brûlée and banana pudding, doughnut maple bacon bread pudding, and more. Go for the Midgley Mudd Pie and take on a triple chocolate brownie, chocolate sauce, bourbon caramel, and vanilla bean ice cream. Experience childhood with the MPH Strawberry Shortcake, which features batter dipped and fried Twinkies, strawberry sauce, powdered sugar, and whipped cream. Yum! Stockton, MidgleysPublicHouse.com
Best Farmers Market
Lodi Farmers Market
When warm weather arrives, you know where to go for fresh fruits and vegetables! The Lodi Farmers Market offers a taste of San Joaquin's very best produce and local bites, every Thursday (5-8:30 PM) from May through August 31st! Sample from food trucks and artisan booths as you enjoy live music and conquer your weekly grocery list. Lodi, LodiChamber.com/LodiFarmersMarket
Best Fine Dining
Towne House Restaurant
Follow the winding vineyard roads to exceptional tastes at Wine & Roses, where Towne House Restaurant is ready to take you on a journey through seasonally prepared entrees and specialty cocktails. Enjoy live jazz in the evening, unique specialty cocktails, and local wines from the highest quality wineries around. Lodi, WineRose.com
Best Breakfast
Chuck's Hamburgers
The first meal of the day deserves to be a memorable one. And that's why hungry San Joaquinians head on over to Chuck's, where staff warmly welcome patrons with larger than life portions of equally tasty cuisine! Take on the Chipped Beef, served over toast or hash browns. Craving something classic? Go for the Whole Breakfast, which serves up two eggs, and your choice of sausage, bacon, ham, or corned beef. Stockton, ChucksHamburgers.com
Best Brunch
Dancing Fox
Know where to go to wrap up a magical weekend? Why not our favorite Dancing Fox? Sunday brunch offers guests a full omelet brunch and buffet—with coffee, tea, or juice. Have a seat along the tavern-like interior, or take your meal out and onto the patio for a morning in the sunshine. Enjoy champagne and, if you're looking to limit yourself, go for the omelet with side of potatoes. Lodi, DancingFoxWinery.com
Best Buffalo Wings
Smitty's Wings & Things
Fresh and flavorful is the motto for this joint, and for good reason! Smitty's offers customers an experience with a variety of tongue-tingling flavors. From honey barbecue, chili garlic, and, of course, buffalo, there's always a good time to be had. Give yourself a taste of the best and, if you can spare the space, try out the pizza, too! You won't regret a thing. Stockton, (209) 227-7479
Best Burgers
Squeeze Burger
There's not a soul around who doesn't know the majesty that is Squeeze Burger, home of some of the best cheese skirts in town. But, honestly? You don't have to take our word for it, when juicy patties, warm buns, and cheese skirts aplenty are awaiting your careful judgment. Grab a bite and a brew, with over 20 taps on site, so you can sip a hard day away! Stockton, SqueezeBurger.com
Best Casual Dining
Market Tavern
Bring your buddies! Market Tavern has once again stolen our foodie hearts with friendly service, specialty drinks, and a gourmet menu! Drop on by and let barista and chef alike inspire you with out-of-this-world options that continuously revolve around the seasons! Stockton, MarketTavernStk.com
Best Seafood Restaurant
Bud's Seafood Grille
It's no surprise that Bud's Seafood Grille has captured the top spot
for area seafood. From the Fresh Louisiana Catfish Filet to the Deep Fried California Combo, Bud's fare is best described as "simple and fresh." Stop in for dinner, hunker down at the bar, or book a banquet room for your next social gathering. Stockton, BudsSeafood.com
Best Mexican
Nena's Mexican Cuisine
Touted as a place that feels like home and tastes like Mexico, Nena's offers authentic Mexican cuisine for every meal. Start the day with huevos rancheros (a corn tortilla layered with two eggs, refried beans, spicy red sauce, and Jack cheese) and end it with a plate of molcajete (grilled steak with onion, chorizo bacon and cheese). Every meal is made with fresh ingredients. Stockton, NenasMexicanRestaurant.com
Best Catering
Angelina's Spaghetti House
The best of Italy is readily available when you order your catering through Angelina's. Enjoy any family reunion, wedding, or special occasion with classic dishes like the Pasta Primavera, Pime Rib, or Veal Parmesan. Side dishes, like the Rice Pilaf and Scalloped Potatoes, are perfect for everyone to enjoy. Make the most of your big day! Stockton, Angelinas.com
Best American
Market Tavern
Local ingredients, inspired menu items, and a friendly atmosphere make Market Tavern an easy top choice for hungry San Joaquinians. Stop in for dinner, brunch, drinks, or dessert. The menu is boasting with creative dishes dreamed up by Chef Nicholas diArenzo including griddled cornbread spread with Calabrian chili-honey butter and wood-fired skirt steak finished with braised greens and roasted garlic mashed potatoes. Stockton, MarketTavernStk.com
Best BBQ
Tin Roof BBQ & Catering
This family-owned eatery serves up a variety of smoked meats, sandwiches, and salads in a homey setting. Stop in for lunch and enjoy the casual ambiance, or hire the team to cater your next event. Lodi, LodiBBQ.com
Best New Restaurant
Prime Table Steak House
The food scene in San Joaquin is thriving. With a list of new culinary stops a mile long, it's hard to pick a top spot, but our dedicated readers did their best! Market Tavern owners' newest venture, Prime Table, wowed local foodies with a mouthwatering menu brimming with high-end cuisine. Order steak cooked to perfection and load up on sides such as mascarpone mashed potatoes and Zuckerman Farms' asparagus—yum! Stockton, (209) 808-5999
Best Appetizers
Midgley's Public House
Appetizers abound on the menu of this Lincoln Center hotspot. Order them by the plateful to share (or not). Avocado Fries made from tempura and panko-battered avocado slices with sriracha ranch for dipping, Ahi Nachos created with fried wonton chips and marinated ahi, and a twist on the classic crab cake, with sriracha aioli, wasabi cream, cilantro, and green onion. Stockton, MidgleysPublicHouse.com
Best Bakery
M &W Dutch American Bakery
Divine confections are baked daily at this Dutch American bakery, where cookies, cupcakes, and other baked delights please every guest. Order a specialty cake, take home a fruit-filled pastry, or spoil yourself rotten with traditional Dutch cookies and other baked goodies. Stockton, MandWDutchAmericanBakery.com
Best Gluten Free Menu Options
Mezzo
When you're on the lookout for the latest in dining locales, but need to keep to a restrictive, gluten-free diet, turn your attention to one of San Joaquin's top venues for incredible cuisine. Mezzo's extensive menu is marked for your dietary restrictions, allowing you to rest easy with your meal. Choose from specialty plates like the Risotto, or Cioppino, a stew blend of mussels and clams, prawns and crab, fennel, greens, and fish, steeped in a spicy tomato broth. Stockton, MezzoStockton.com
Favorite Vegan Cookie
*EDITOR'S PICK. There's a little bit of something for everyone at The Pink Turtle Shoppe, and vegan options are no exception! When you're hankering for a sweet-tooth fix, try the Tuxedo Fudge Cookie on for size. This perfectly portioned recipe was crafted on Mount Olympus to ensure uncompromising flavor in vegan white chocolate and semi-sweet chocolate chips. Add almond milk and coconut oil, merge it with bananas and cocoa powder, and voila! A taste of paradise that all may partake in. Unless you're allergic to coconut. Sucks to be you. Tracy, PinkTurtleIceCream.com
Favorite Trending Entrée
*EDITOR'S PICK. You gotta love the latest trend adorning dinner tables across San Joaquin! Hot Pots are totally in, and, if our taste buds have anything to say about it, they're here to stay. Our favorite? Dazzling Hotpot's Curry Hot Soup! This delectable dish is a Malaysia curry base, with a kick you can adjust to your taste buds. It's contents include Napa cabbage, pork slices, vermicelli, tomato, corn, egg, and Enoki mushrooms. Add some imitation crab meat, golden fishball, King Oyster mushroom, scallions, and cilantro for a flavorfest that will have all your senses tingling! Facebook.com/CafeDazzling.com
Best Romantic Restaurant
Towne House Restaurant
Picture it now! A table for two within the cozy confines of a farmhouse whose ambiance is filled with all the charm and beauty of your dinner companion. With the candles lit, the lighting low, and the band in full swing, you peer lovingly into your partner's eyes, tip your wine glass towards theirs, and signal the beginning of a beautiful dinner together. At least, until you're fighting over the last bite of the appetizer. Lodi, WineRose.com
Best Steakhouse
El Rancho Inn
You can't write about the plethora of good eats in San Joaquin without tracking down the best steakhouse. And we're proud to showcase El Rancho Inn on our tasty list, whose cuts are top grade and seared to perfection. Whether you're a rare, medium, or well-done contender, there's a little something for everyone. Stockton, (209) 467-1529
Best Outdoor Patio
Garlic Brothers
Living it up along the waterside is the San Joaquin way. Just ask our readers, who can't get enough of the outdoor patio at Garlic Brothers! Take in an incredible view on a summer night, where the stars are out, the sun's sinking into Mt. Diablo, and the boats are making that final wake. Stockton, GarlicBrothersOnline.com
Best Thai
Thai Me Up
When you're as good at plays on words as you are with your menu, it's a no brainer that you'd end up on our list. And Thai Me Up has won the foodie hearts of Miracle Mile fans. Our taste buds can't get enough of the red curry entries, but a little Pad Thai for two doesn't hurt on the ultimate dinner date! Stockton, (209) 981-9040
Best Pub Food
Porter's Pub
Drinks and good times go hand-in-hand, but if you really want the pubside experience, you're going to have to get some grub. And that's why Porter's Pub is the limelight of everyone's happy hour, offering delectable bites alongside brews that make your mouth water! Enjoy sports games from every angle while chowing down on patty melts, pork sliders, sample platters and more. Lodi, PortersPubLodiCa.com
BEST OF  2017 // FOOD WINNERS
AMERICAN CUISINE
Market Tavern
Midgley's Public House
Fenix
APPETIZERS
Midgley's Public House
Market Tavern
Papapavlo's Bistro & Bar
OVERALL BAKERY
M & W Dutch
American Bakery
Cornerscone Bakery
Nothing Bundt Cakes (tie for 3rd)
SweetArts (tie for 3rd)
BBQ
Tin Roof BBQ & Catering
Que 225
Waterloo Restaurant
BREAKFAST
Chuck's Hamburgers
Avenue Grill
The Omelet House
BRUNCH
The Dancing Fox
Market Tavern
Bud's Seafood Grille
BUFFALO WINGS
Smitty's Wings & Things
Midgley's Public House
Porters Pub
BURGERS
Squeeze Burger & Brew
Flips Burgers
Bob's at the Marina
CASUAL DINING
Market Tavern
Garlic Brothers
Midgley's Public House
CATERING
Angelina's Spaghetti House
Elle's Custom Catering
Smokin' Yankee's BBQ & Catering
CHEF
Michael Midgley,
Midley's Public House
Richard Hyman, Fenix
Chris Isert, Brookside
Country Club
CHINESE
Dave Wongs
Yen Du
PeKing
RESTAURANT DESSERT
Midgley's Public House
Market Tavern
Papapavlo's Bistro & Bar
FARMERS MARKET
Lodi Farmers Market
Tracy Farmers Market
Weberstown Farmers Market
FINE DINING
Towne House Restaurant
Prime Table
Fenix (tie for 3rd)
Midgley's (tie for 3rd)
FOOD TRUCK
A Moveable Feast
Green Papaya
La Picosita
ICE CREAM / FROZEN YOGURT
Tigers Frozen Yogurt
House of Ice Cream
Menchies, Lodi
GOURMET SUPERMARKET
Podesto's Market & Deli
Marina Marketplace
Lakewood Meats & Sausage
HAPPY HOUR
Midgley's Public House
Market Tavern
Garlic Brothers
HEALTH FOOD STORE
Artesian Market
Green's Nutrition
Sheri's Sonshine Nutrition
INDIAN
Tandoori Nites
Swagat Indian Cuisine
Dhaba Indian Cuisine
ITALIAN
Pietro's Trattoria
Angelina's Spaghetti House
De Vega Brothers
SPECIALTY PIZZA
David's New York Style Pizza
Michael's New York Style Pizza
Dante's Pizza & Café
JAPANESE
CoCoro Bistro
Mikasa Asian Bistro & Sushi
Komachi Sushi
SUSHI
Mikasa Bistro & Sushi
CoCoro Bistro
Komachi Sushi
MEXICAN
Nena's Mexican Cuisine
Habanero Hots
Casa Flores Marina  *(Now known as Octavio's)
NEW RESTAURANT
Prime Table
Fenix
BellaVista Cucina Italiana
OUTDOOR PATIO DINING
Garlic Brothers
Midgley's Public House
Pietro's Trattoria
ROMANTIC RESTAURANT
Towne House Restaurant
Prime Table
Rosewood
SEAFOOD
Bud's Seafood Grille
Las Islitis Mariscos
Midgley's Public House
STEAKHOUSE
El Rancho Inn Steaa
Midgley's Public House
Prime Table
THAI
Thai Me Up
Jasmine Thai
Siamese Street
PUB FOOD
Porter's Pub
Lodi Beer
The Abbey Trappist
GLUTEN FREE OPTIONS
Mezzo
GREEK
Papapavlo's Bistro & Bar
DRINK
Here's an excuse to bar hop. You're welcome. (Don't worry there's a coffee stop along the way.)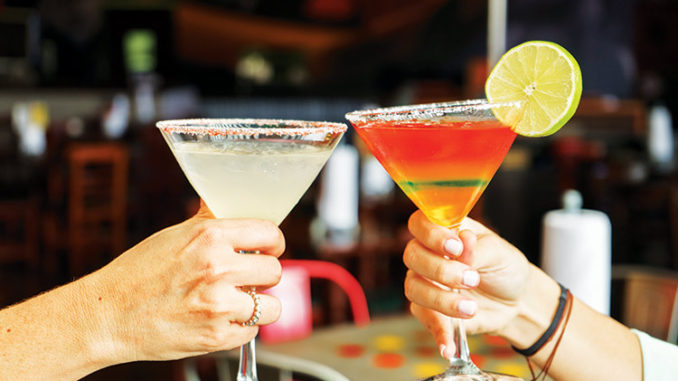 Best Wine Tasting Room
Oak Farm Vineyards
Let's be honest. A tasting room is never just the medium to sampling fine wine. It's an experience in and of itself. And the folks behind the counter at Oak Farm Vineyards have ensured that every sip during your retreat is a mesmerizing one. Enjoy sampling in the polished wooden interior of Oak Farm's main tasting room, where cozy chairs lay nestled around the fireplace. In the warmer months, take your glass outside and onto the patio, alongside young trees and cushioned furniture sets. Lodi, OakFarmVineyards.com
Best Wine Club
Harney Lane Winery
"Wine:Thirty" is a way of life at Harney Lane, where members of the aptly named club can enjoy the majesty of unique blends crafted in limited amounts. Enjoy 20% discounts on wine, and the very best prices on Harney Lane events. Complimentary tastings are available for up to six people, while quarterly newsletters are released with seasonal recipes. Choose from different levels of membership and get the most out of your experience with Harney Lane. Lodi, HarneyLane.com
Best Craft Cocktail
The Peach Smash @ Midgley's Public House
There are no losers when you eat at Midgley's Public House in Stockton, but if you're looking to sip like a winner, order up the high-end eatery's flavorful Peach Smash, a colorful craft cocktail that packs a punch with fresh fruit, homemade syrups, and quality booze. Stockton, MidgleysPublicHouse.com
Best Margarita
La Palma
La Palma stole the top spot in this year's margarita matchup with its collection of creative 'rita recipes. Stay on trend with a Carona-rita (a margarita garnished with a bottle of brew) or go for a more original sipper with a host of flavored concoctions. Served in blue-rimmed glassware for ultimate authenticity. Stockton, LaPalmaontheMile.com
Best Local Coffeehouse
Empresso Coffeehouse
Stocktonians and residents throughout the valley flock to Empresso Coffeehouse for a truly unique experience. It begins the moment you walk in to the revived Empire Theatre that operates as a hip and cozy, artful café. Here, you will find an extensive menu from drinks to food, and entertainment to boot. The café offers art in all forms, evident through daily and nightly performances, and, of course, the epic espresso art! Stockton, EmpressoCoffeeHouse.com
Best Overall Winery
Oak Farm Vineyards
Spacious outdoor patios—that overlook picturesque grounds—are made extra cozy with ample comfy seating and a beautiful fireplace. A stunning tasting room pouring award-winning and small lot premium, red and white wines. Live music events in the super-cute barn. These are just a few reasons why Oak Farm Vineyard reigns as this year's Best Overall Winery. Think we're hamming it up? Find out for yourself. Lodi, OakFarmVineyards.com
Best Beer Selection
Taps Barrel House – Pacific Ave.
Variety is a beautiful thing, which is why we're in love with the selection available at Taps Barrel House on the Miracle Mile. Choose your favorite among 28 craft beer blends, along with High Water Brewing Company, who boasts Taps as their official tasting room! If you'd rather purchase by the bottle, Taps has got your back with a series of suds to choose from. Stockton, Whirlows.com/Taps-Barrel-House
Best Sports Bar
Porter's Pub
Looking for a place to watch the big game? Whether you're a football fanatic or racing is more your speed, Porter's Pub has a seat—and a television—with your name on it! Order up plates of delicious menu items, pick between local brews and big name beers, and relax while the staff takes care of you. Don't forget to check out the lineup of local pub-sponsored events! Lodi, Facebook.com/PortersPubLodi
Favorite Childhood Flavor
*EDITOR'S PICK. Remember those fond years so long ago, racing friends and siblings from ride to ride at the carnival? Ah, those sweet, sweet summer days were never complete until you made one final stop, and had a caramel apple in hand on the way back to the car, sticky and delightful with every bite. We compel you to relive those happy days, without the mess in the back seat, with a Caramel Apple Pop. This drink is the latest in great tasting combinations from POP in Tracy. Enjoy a sour apple infusion, with jellies just begging for a bite, and delightful caramel syrup on top! Facebook.com/POPinTracy
Favorite Place for High Tea
*EDITOR'S PICK. Our favorite British tradition has taken Lodi by storm! Tea drinking enthusiasts can now settle into the intimate space known as the Hidden Tea Room every Tuesday, Thursday, and Saturday for an afternoon of treats, tea, and delightful conversation – complete with proper china and fresh pressed linens in a respectful nod to the classic, British-style High Tea of the 18th and 19th centuries. Find your favorite flavor amongst house-crafted scones, quiche, and tart lemon curd. Lodi, CornerSconeBakery.com
BEST OF  2017 // DRINK WINNERS
LOCAL COFFEE HOUSE
Empresso Coffeehouse
House of Coffees
Barista Coffee
BEER SELECTION
Taps Barrel House
Porter's Pub
Squeeze Burger
CRAFT COCKTAIL
Peach Smash @ Midgley's
Smoked Old Fashion @ Market Tavern
Huckleberry Lemon Drop @ Midgley's
OVERALL WINERY
Oak Farm Vineyards
Michael David Winery (tie for 2nd)
Klinker Brick (tie for 2nd)
Peltier Winery & Vineyards
WINE TASTING ROOM
Oak Farm Vineyards
Harney Lane
Weibel Family Tasting Room (tie for 3rd)
Sorelle Winery (tie for 3rd)
WINE CLUB
Harney Lane
Macchia
Weibel
HEALTH / BEAUTY
Places to get gorgeous–and people who will help you stay that way.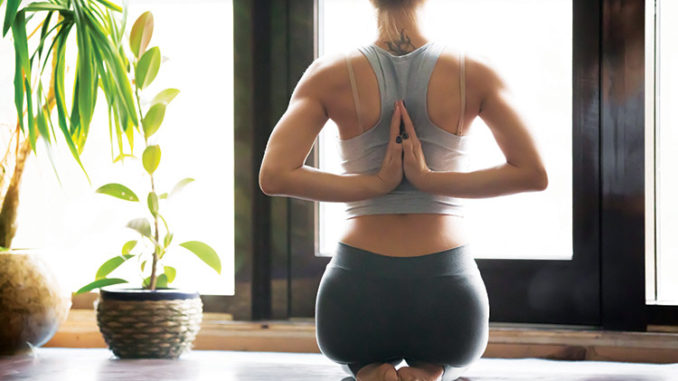 Best Facial
Perfect Balance Day Spa
The perfect facial is all about the perfect balance—and this year's winner is the aptly named Perfect Balance Day Spa. Indulge in services just as relaxing as the picture-perfect surroundings, and give it up to the expert staff who specializes in creating a luxurious experience. The most-requested, 'Signature Spa Facial' includes a shoulder and arm massage to soothe you into utter relaxation, is effective against lines and wrinkles, and is specially formulated to help with everything from hyperpigmentation to dehydration, congestion, and sensitivity. Lodi, PerfectBalanceDaySpa.com
Best OB/GYN
Dr. Gill, Gill Obstetrics
& Gynecology. For the most intimate of subjects, you want an OBGYN who understands your needs. And with multiple 'Best Ofs' under her belt, Dr. Gil and her highly trained staff are here to provide you with expert guidance and specialty care—from your first baby, to menopause, and all moments in between. Stockton, GillObgyn.com
Best Orthodontist
Dr. Wheeler, Wheeler Orthodontics
At Wheeler Orthodontics, the beautiful smile you've always wanted comes first, but having a good time in a friendly environment is a close second. Gone are the days of anxious waiting room experiences. Here, you can join in the fun and office games while you wait for those perfect, straight teeth. Now that's sure to put a smile on your face! Stockton, WheelerOrtho.com
Best Yoga Studio
Now and Zen Yoga
Every Now And Zen, we have a new winner to celebrate in the Best Of Yoga Studio category! This Lodi yoga studio offers the pursuit of 'zen' on a weekly, hour-long basis—with a range of yoga classes designed to be accessible to everyone. Take a therapeutic class to relax your mind and body, or try a more advanced class to push yourself further than you ever thought possible. Improve your mental state, health, strength, and flexibility—whatever your fitness level—in a warm and safe environment with small class sizes. Lodi, NowandZenLodi.com
Best Tanning Studio
Havatan
Under new ownership since 2014, Havatan has won San Joaquin Magazine's Best Of for the second year running. The studio's success reflects its offerings and quality of service. In addition to the best bronze in town, Havatan offers a divine mix of tanning services, and stocks the finest products, all in an immaculately clean and comforting environment. Stockton, Lodi, Havatan.com
Best Makeup Artist
Shandi Alegre Hunt, Shandi's Faces
New to this year's Best Of is a category marked by popular demand. And the readers' response was strong! Shandi Alegre Hunt, owner of Shandi's Faces, racked up some serious votes. Renowned for her friendly demeanor and makeup artistry, she's your go-to girl for impeccable and creative beauty, bridal, and event makeup. (209) 400-8617
Best Medi-Spa
Total Body Medi-Spa
Total Body Medi-Spa grants patients a venue in which to receive medical treatment in a spa-like atmosphere. The cosmetic surgery center headed by Dr. Shah expertly combines science and medicine with art, to care for patients who are seeking beauty and rejuvenation driven by knowledge and skill. Stockton, TotalBodyMD.com
Best Hair Removal
Perfect Balance Day Spa
A menu of full-body waxing services offered a la carte gives guests freedom to pick and choose their hair removal services. Schedule monthly appointments to maintain brows, or treat your whole body to a wax at Perfect Body Day Spa—a mainstay in the Lodi business community for 30 years. The full-service day spa even offers treatments to help sooth sore skin afterward. Lodi, PerfectBalanceDaySpa.com
Best Day Spa
The Spa at Wine & Roses
Treat yourself to a day of pampering at The Spa at Wine and Roses, where the setting is as luxurious and relaxing as the treatments. Book a package to make the most of your day—massages, facials, and beauty treatments are all performed by professionals using the highest-quality, natural products. Lodi, WineRose.com
Best Chiropractor
Tom Paige, DC, The Chiropractic Lifestyle
Optimize your health with chiropractic care from Tom Paige and The Chiropractic Lifestyle. Ease aches and pains and find balance in your life through spinal adjustments and other services aimed at healing body and mind. Stockton, (209) 487-1482
Best Health Club/Overall Gym
In-Shape Health Clubs
Become a member of In-Shape and gain access to a myriad of health clubs across the Valley with group classes, free weights, an indoor pool, one-on-one personal training, a kid zone, and more. A free 7-day pass allows guests to sample membership before they purchase. Amenities vary by location. Multiple Locations, Inshape.com
Best Local Gym
The Shop Fitness
The Shop Fitness is known for building bodies through strength set, cardio interval training, offered in a group setting—and boasts membership free of contracts. Each 50-minute instruction is designed to simultaneously optimize metabolic burn, build muscle, and strengthen the cardiovascular system. Oh, and in-between classes members have full access to the gym! Lodi, TheShopFitness.com
Best Optometrist
Brookside Optometric Group
Nearly 20 years ago, three of San Joaquin County's premier optometry groups joined forces to create a super-group of eye care professionals. By teaming up, Brookside was able to extend its hours of operation to better accommodate patients, invest in state-of-the-art optometry equipment to advance care, and stock a larger inventory of frames and contact lenses on-site. Stockton, BrooksideOptometric.com
Best Lasik Eye Surgery Center
Zeiter Eye
At Zeiter Eye's many San Joaquin locations, skilled ophthalmologists offer free consultations to determine if LASIK Corrective Eye Surgery is a good choice for you. Professionals use eye exams to give patients insight into the best approach to correct individual vision problems, and the team prioritizes both patient contentment and safety, limiting post-operative eye comfort and offering quick visual recovery. Multiple Locations, ZeiterEye.com
Best Allergist
Dr. Gregory Bensch, Allergy Immunology & Asthma
It's been a rough year for allergy sufferers, but have no fear; Dr. Bensch (who practices at Allergy Immunology and Asthma Medical Group) is here! The Allergy Immunology and Asthma specialist is skilled at treating every sneeze, mild or severe. Get help for your seasonal sniffles, or undergo testing to learn more about your body's unique immune responses. Stockton, AllergyImm.com
Best Dermatologist
Stuart Jacobs, MD
Dr. Stuart Jacobs is a dermatologist practicing out of Sutter Health. Dr. Jacobs is equipped to diagnose and treat both cosmetic imperfections (mole removal, Botox and dermal fillers, spider veins, skin tightening and rejuvenation, laser hair removal) and serious medical conditions (pre-cancer, basal cell carcinoma.) Stockton, (209) 957-6662
Best Cosmetic Surgeon
Dr. Hugh Vu, Vu Plastic Surgery
Let Dr. Hugh Vu turn your body into a work of art. The master of cosmetic manipulation can help you nip and tuck your way into the body you've always desired. Undergo a total body transformation, or pick and choose your "problem areas," including face, body, breast, and skin treatments. Stockton, VuPlasticSurgery.com
Best Dental Practice
Dr. Amy Scriven
Amy Scriven, DDS, is a dedicated dental professional born and raised in Stockton. Serving families in her hometown, Dr. Scriven offers general family & cosmetic dentistry care to include routine dental exams, biannual cleanings, x-rays, fluoride treatments, and more, all while operating with the belief that a patient's smile is top priority. Stockton, NorthStocktonDental.com
Best Eyebrow Artist
The Make-Up & Skin Care Studio
The Make-Up & Skin Care Studio employs a team of talented aestheticians to care for your face's most coveted feature—your brows. Trust your caterpillars in the hands of a professional, who can wax, tweeze, and trim those face-framers to perfection. Book appointments online for ultimate convenience. Lodi, TheMakeUpStudio.biz
Best Hair Salon
POMP Salon
Find a new you, or simply update your do at POMP Salon in Lincoln Center. A team of hair gods and goddesses are there to transform your look with nary more than the snip of a scissor. Color your way to the mane you desire. Stockton, PompSalon.com
Best Hearing Center
Hearing Services Center
Enhance your hearing with Loree Frazee, Hearing Services Center's board certified audiologist who is dedicated to diagnosing and improving hearing conditions for San Joaquin residents. The community-centric business uses state-of-the-art equipment and the most advanced technology to offer individualized patient care, with services that are fully guaranteed. Lodi, HearingServicesCenter.net
Best Cosmetic Dentist
Todd A. Franklin, DDS
A solid smile really strikes a cord. So much so, that studies report people with straight, white teeth make more annually. Todd Franklin offers top-rated cosmetic services sure to pump up your confidence. From fixed and broken teeth, to veneers, crowns, implant and shaping—his Lodi office is stocked with high quality tools and a talented staff ready to enhance your look. Lodi, ToddFranklinDds.com
Favorite Way to "Wake Up Like This"
*EDITOR'S PICK. Today, effortless beauty is everything, and more women are investing in services that allow them to ditch the time it takes to super glam every morning. All of us girls know the magic a good tube of mascara packs, and the movie-star feeling you get rocking a quality pair of falsies. Choose from three Lash Extension options (that allow you to choose the length and curl of the lashes), or the all-natural Lash Lift that adds a semi-permanent perfect curl to your existing lashes—at La La Lashes Boutique in Stockton. (209)451-0729, LaLaLashesBoutique.com
Favorite Workout Fusion
*EDITOR'S PICK. Planet Beach Spray & Spa in Stockton offers a unique and private workout experience—HOTWORX—that combines the power of infrared heat and isometrics (a form of strength training where the joint, angle, and muscle length do not change during contraction.) The 30-minute, virtually-instructed workout is performed in an infrared sauna-like room that allows you to reap the benefits of infrared absorption as you complete one of eight work outs that include Hot Pilates, Hot Yoga, Hot Core, Hot Buns, and more. Stockton, PlanetBeach.com
BEST OF  2017 // HEALTH & BEAUTY WINNERS
DENTAL PRACTICE
Amy L. Scriven, DDS
Lester Low, DDS
Kids Care Dental
COSMETIC DENTIST
Todd Franklin, DDS
Stanley Demski, DDS
Ronald Noriesta, DDS
HAIR SALON / STUDIO
POMP Salon
Exclusive Beauty Salon
ALTER Custom Hair Design
ALLERGIST
Dr. Gregory Bensch, Allergy Immunology & Asthma
Dr. Jerold Yecies, Allergy Immunology & Asthma
Dr. Dennis DelPaine
COSMETIC SURGEON
Dr. Hugh Vu
Dr. Nathan Kludt
Dr. Thomas McnNemar (tie 3rd)
Dr. Joseph Burlin (tie 3rd)
DERMATOLOGIST
Dr. Stuart Jacobs
Central Valley Dermatology
Quail Lakes Dermatology
EYEBROW ARTIST
The Make-Up & Skin
Care Studio
Otilia, JC Salon Studio (tie 2nd)
Shandi's Faces (tie 2nd)
Stacy Hart, Browtique and Body Lounge
HAIR REMOVAL
Perfect Balance Day Spa
Stacy Hart, Browtique and Body Lounge
The Make-Up & Skin Care Studio
SPA
Wine & Roses
Perfect Balance Day Spa
Planet Beach Spray & Spa
COSMETIC DENTIST
Todd A. Franklin, DDS
Stanley L. Demski, DDS
Ronald Noriesta, DDS
CHIROPRACTOR
Thomas K. Paige, DC
Timothy Coykendall, DC
Robert Shapiro, DC
HEALTH CLUB
(three or more locations)
In-Shape
Pure Form PFT
Cross Fit 209
LOCAL HEALTH CLUB
The Shop Fitness
Ben Mackie Fitness
CFT Fitness (tie 3rd)
CrossFit 209 (tie 3rd)
EYE CARE / OPTOMETRIST
Brookside Optometric Group
Zeiter Eye Medical Group
Central Valley Eye Medical Group
HEARING CENTER
Hearing Services Center
American Hearing Aid
University of the Pacific Hearing and Balance Center
LASIK EYE SURGERY CENTER
Zeiter Eye Medical Group
Heritage Eye Skin and Laser
Central Valley Eye Medical Group
MEDI-SPA
Total Body Med Spa
The Make-Up & Skin Care Studio
Perfect Balance Day Spa
FACIAL
Perfect Balance Day Spa
Wine & Roses
Kym with a Y Organic Spa & Waxing Studio
OB-GYN
Dr. Parampal Gill
Dr. Carol Nakashima
Dr. Stephen Tsang (tie 3rd)
Dr. Jennifer Phung (tie 3rd)
ORTHODONTIST
Dr. Cameron Wheeler
Dr. Lyndon Low
Dr. Sidney Wisdom
RETIREMENT CENTER/ COMMUNITY
O'Connor Woods
The Commons at
Union Ranch
Rio Las Palmas
TANNING STUDIO
HavaTan
Planet Beach Spray & Spa
Sunny Daze Tanning & Salon
TATTOO PARLOR
Canvas Tattoo
Emerald Tattoo & Piercing
Hard Luck Tattoo
YOGA STUDIO
Now & Zen Yoga Studio
True You Hot Yoga
Vinyasa Flow Yoga
MAKE-UP ARTIST
Shandi Alegre Hunt @ Shandi's Faces
Jennifer Whiting @ Hi Pretty Esthetics & Makeup Services
Perfect Balance Day Spa
SHOPPING
Where to find everything, from new looks to old classics.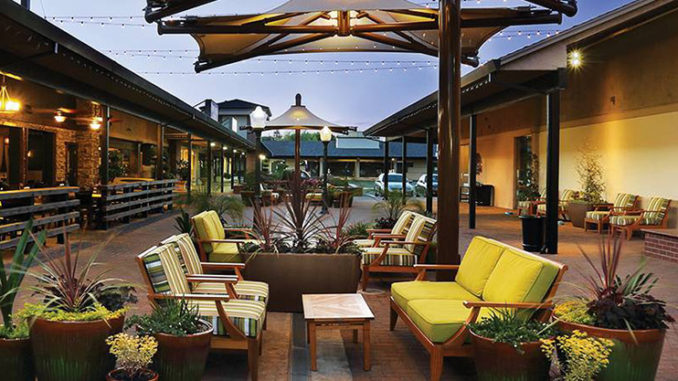 Best Consignment /Vintage Boutique
Caterpillar Children's Boutique
Whether you are looking for the cutest kids' clothes, or must-have (and often very pricey) items like high chairs and strollers, Caterpillar has you covered. Don't dish out big bucks on clothes and accessories that your child will surely outgrown by next year. Stop in the cute, cozy Caterpillar Boutique, where the friendly staff is always on hand to help you find just what you're looking for. Stockton, CaterpillarChildrensBoutique.com
Best Designer Eyewear
Great Spectacles
Not sure of where to shop for the best designer frames? Our new category is here to help. Located in Lincoln Shopping Center, Great Spectacles, owned by licensed optician Lynda Winter, carries a wide variety of high end eyewear by designers like Tom Ford, Bvlgari, Chanel, Dior and Gucci—to name just a few. Their talented staff will assist you in finding the right eyewear by carefully considering your individual bone structure, eye color, skin tone, and lifestyle needs. Stockton, GreatSpectacles.com
Best Fashion Accessories Boutique
Stella Boutique
Stella Boutique is on a mission to make you look as "stella" on the outside as you feel on the inside. This child friendly boutique has a curated selection of fashion accessories with real women in mind. Find your favorite designers, or splurge on exclusive jewelry. Make sure to take advantage of their free, and renowned, gift wrapping services when shopping for gifts! Lodi, Stella-Boutique.com
Best Fine Jeweler
Peck's Jewelers
Founded in 1945, Peck's Jewelers is the area's oldest family owned and operated jewelry store. Located in Stonecreek Village, the shop specializes in the finest quality imported diamonds sent directly from Antwerp in Belgium—and is certified through the American Gem Society. With something for everyone, Peck's also carries TW Steel, Swiss Army, and Seiko watches for men. Looking to have an heirloom appraised? Jeff Fields, of Peck's, is the San Joaquin Valley's only Certified Gemologist Appraiser (C.G.A.) and offers complimentary appraisal. Stockton, PecksJewelers.com
Best Gift Shop
Best Wishes
A regular winner, Best Wishes reigns as the best gift shop in town. It's also the go-to place to get into the holiday mood—as their seasonal holiday decorations are the stuff of local legend—with a range of stocking stuffers including everything from individual hot chocolate packs in varying flavors, to Department 56 collectibles. Also legendary is their gift wrapping. It's the perfect way to present your gifts, with a spectacular range of ribbons for every taste and event. Stockton, (209) 478-3220
Best Women's Clothing 
FINA
For the true fashionista, Fina offers high end designers and products to die for. A firm favorite in San Joaquin, the boutique has been voted the best Women's Clothing Boutique for another year, thanks to their range of classy feminine fashion items that leave every visitor salivating. Their designer threads include True Religion, Seven, Hudson, and Citizen—to name a few. Stockton, (209) 478-5670
Best Lingerie
Theadora
Independent lingerie retailers are few and far between in San Joaquin, and Theadora remains a welcome exception to the rule. With an eclectic range of lingerie unparalleled by local malls, this is the place for beautiful and unique garments. The specialty boutique will even help you nail down your correct bra size, and record your specifications for your next visit—saving you from rifling through the rails or purchasing garments that don't fit comfortably or correctly. Stockton, TheadoraBoutique.com
Best Women's Shoes Boutique
Dennis Shea Shoes & Accessories
Dennis Shea wins again! Although, it's no wonder, with their stock of specialty brands like Stuart Weitzman, Dansko, and PELLE—in every price range, for every taste. Their customer service is another appeal, with a knowledgeable and helpful staff that happily orders unusual sizes and special requests. You might even bump into the owner himself, Dennis Shea, who is a champion of the local economy. Stockton, (209) 957-7064
Best New Boutique
Blackbird Boutique
Another new category in this year's Best Of Voting Poll received excellent reader response, crowning Blackbird Boutique as the favorite new shop to hit San Joaquin. Owner, Katie, is so renowned as a stylist that customers travel all the way from The Bay just to shop her carefully selected range of highly desirable fashion pieces, including dresses, tops, bottoms, purses, jewelry, shoes and more! Stockton, (209) 910-9193
Best Shopping Center
Lincoln Center
This beloved specialty shopping center is deeply rooted in the local community, bursting at the seams with shops unique to San Joaquin. It's wide range of offerings encourage you to never leave, as it's equipped with boutiques for every need and everyone in the family—with a slew of awesome eats sprinkled in between. Stockton, LincolnCenterShops.com
Best Pet Supplies
Carter's Pet Mart
We all love our pets, and the category's undisputed champion—Carter's Pet Mart—is stocked full of ways to pamper your fur baby, and has served the county for more than 20 years. With 15,000 square feet of pet food, toys, and accessories for dogs, cats, fish, reptiles, birds, and small animals, Carter's is the place to stock up. Stockton, CartersPetMart.com
BEST OF  2017 // SHOPPING WINNERS
CONSIGNMENT / VINTAGE BOUTIQUE
Caterpillar Children's Boutique
My Best Friend's Closet, Tracy
Lilou of The Valley Vintage
New & Again Consignment Furniture Gallery
DESIGNER EYEWEAR
Great Spectacles
Brookside Optometric Group
Meyers Fashion Optical
FASHION ACCESSORIES
Blackbird Boutique
FINA
Stella Boutique
FINE JEWELER
Peck's Jewelers
Gary J. Long Jewelers
Danz Jewelers
GIFT SHOP
Best Wishes
Mia Bella
Owl Box (tie for 3rd)
Black Bird Boutique (tie for 3rd)
WOMEN'S CLOTHING
FINA
Bella's Closet (tie 2nd)
Black Bird Boutique (tie 2nd)
Stella Boutique
WOMEN'S SHOE BOUTIQUE
Dennis Shea Shoes
FINA
Black Bird Boutique
NEW BOUTIQUE
Blackbird Boutique
Bella's Closet
Lilou of The Valley Vintage
PET SUPPLIES
Carter's Pet Mart
LINGERIE
Theadora
SHOPPING CENTER
Lincoln Center
StoneCreek Village
Park West Place
SERVICE
Plan and purchase in confidence with help from the pros.
Best Retirement Center / Community
O'Connor Woods
O'Connor Woods is Stockton's only not-for-profit continuing care retirement community, and Winner of Best Retirement Center and Community for the second year running. Their high standard of care, teamed with the community's uplifting, fun, active, and nurturing environment encourages residents to continue learning and embrace the good life! Stockton, OConnorWoods.org
Best Air conditioning / Heating
Lovotti Inc
For over 10 years, Lovotti Air has served San Joaquin County, providing the very best in air-conditioning and heating services. Lovotti may have started as a one-man operation, but has since grown into a large company of 36 highly trained staff members—including technicians, plumbers, and refrigeration experts. Whether your needs are commercial or residential, the honest workmanship and service provided by Lovotti Air make it the best, yet again. Stockton, LovottiInc.com
Best Bath Remodeling
HT Home Design
Our readers weighed in on another new category, crowning HT Home Design. Located on Miracle Mile, the multi-talented remodeling business and showroom is here to help you love your home again. Their talented staff will guide you through selecting the very best products, with expert design advice. Stockton, HTHomeDesign.com
Best Custom Blinds / Window Coverings
Discovery Shutters
The family owned and operated business has served the Central Valley for over 20 years, and has graced our Best Of yet again! Boasting trained and certified installers sure to produce an excellent results, and a wide range of product offerings and choices including a full line of Hunter Douglas window treatments—Discovery Shutters has what you need. Stockton, DiscoveryShutter.com
Best Flooring
Classic Design Interiors
Quality flooring has a big influence on any space. And anyone moving or remodeling need look no further than the winner of this year's Best Of—Classic Design Interiors—who make choosing the right flooring seem effortless, from conception to installation. Classic Design Interiors has a wide range of residential and commercial flooring, including the new and trending LVP flooring that has created quite the buzz amongst interior designers. Lodi, ClassicDesign-Interiors.com
Best Pet Boarding / Kennel
Sycamore Lane Kennels
We all know the hurdles of finding a pet sitter when it's time to take that week-long vacation. After all, who would care for your furry companion quite like you? That's where Sycamore Lane trots in, providing a friendly getaway that your pet will adore while you're away from home! Rest easy knowing that both cats and dogs will enjoy comfortable accommodations, with optional activities to help liven up their stay. Lodi, SycamoreLaneKennels.com
Best Veterinarian
Sierra Veterinary Clinic
Pets have been, and always will be, an essential part of your family. And that's why, when your little one is feeling a little under the weather, you want the best in care. Sierra Veterinary Clinic has the best in mind for your canine or feline, offering a variety of services to cater to every aspect of their needs. From the yearly exam to grooming needs, vaccinations, and in-house diagnostic capabilities—Sierra Vet's proven record of quality care for your pet is surpassed by none. Stockton, SierraVetClinic.com
Best Financial Planning Company
The Salvetti Group
When you're looking to manage your assets, plan your estate affairs, find the right route to retirement, or open a 401k, turn to the Salvetti Group. A trusted business in the industry, they are committed to planning the best financial future for you and your loved ones to enjoy. Choose them for business assistance, college fund, and tax planning. From insurance to liability management, the Salvetti Group is ready to forecast a better future for your finances. Stockton, TheSalvettiGroup.com
Best Law Firm
Law Offices of Lawrence Knapp
Accidents happen, but when they are the result of another's careless actions, know that Lawrence Knapp is here to help. Work with the leading law office in personal injury for automobile and motorcycle accidents, as well as child injury, and elder abuse cases. Have the right lawyer on your side. Stockton, StocktonInjuryLaw.com
Best Auto Dealership
Chase Chevrolet
Looking for new wheels? Whether the family needs a new mini-van, the beau craves a new truck, or you're looking for a fast ride—Chase Chevrolet has a car for you. They also offer certified pre-owned options for the ultimate deal seekers. Stop in to test drive your dream car, and let the experienced staff take care of you! Stockton, ChaseChevrolet.com
Best Local Credit Union
Financial Center Credit Union
Established in 1954, Financial Center Credit Union is the oldest credit union based in San Joaquin County. Services include quick loans, debt consolidation, auto loans, insurance needs, and banking services. And don't say you can't teach an old dog new tricks! FCCU recently launched several technology programs aimed at making banking even easier for customers! Stockton, FCCUburt.org
Best Local Bank
Bank of Stockton
Not only is Bank of Stockton the oldest bank in the city, but it's also actually the second oldest business in all of San Joaquin County. Locally owned, Bank of Stockton offers customers business, personal, and electronic services, as well as provides online stock trading. Multiple Locations, BankofStockton.com
Best Dog Groomer
Country Clippers
Does Fido need a new hairdo? Gone are the days of schlepping him, against his will, to the nearest pet grooming chain. Country Clippers in Lockeford touts professional grooming at affordable prices, and the shop's Facebook page is overflowing with glowing reviews from customers. Book an appointment today; Fido will thank you. (209) 727-5049, Lockeford
Best Furniture Store
Thornton House
With over 35 years in the bizz, Thornton House knows their stuff. Peruse a vast selection of full bedroom, living room, and dining room sets, and home accessories. The one-stop-shop strives to be the most complete collection of quality home furnishings in the area—and our voters agree. Lodi, (209) 369-0130, ThLodi.com
Best Outdoor / Garden Accessories
With Garden Flair
The family owned business began with a passion for gardening, relaxing, and entertaining outdoors. It's evident through their hand-picked selection of unique quality pieces covering everything from outdoor furniture and accessories for the home, to garden ornamentation and specialty gifts. Stop in next time you're on the Miracle Mile. Stockton, (209) 933-9009, WithGardenFlair.com
Best Kitchen Remodel
Classic Design Interiors
With multiple Golds in this year's Best Of, Classic Design is certainly living up to their promise as 'Everything You Need for Effortless Home Improvement'. Touch and feel items in their showroom, get expert input from designers, and sit back and relax as this full-service business gives you the kitchen of your dreams. Lodi, (209) 334-4060, ClassicDesign-Interiors.com
Best Home Builder
FCB Homes
San Joaquin is on the up and up—we're selling, building, and moving. So, who's the best in town? The creators of Rose Gate and Orchard Lane communities. The pockets of paradise they've built are sprinkled with gorgeous single family homes ranging from three to six bedrooms. Lodi/Stockton, (209) 957-8112, FcbHomes.com
Best Interior Design
Classic Design Interiors
This locally owned and operated corporation is an award-winning, full-service interior design operation—from start to finish. Their talented design staff is eager to create your dream space, as you see, touch, and feel basically every sample along the way! An extensive inventory awaits! Lodi, ClassicDesign-Interiors.com
Best Flooring
Classic Design Interiors
Quality flooring has a big influence on any space. And anyone moving or remodeling need look no further than the winner of this year's Best Of—Classic Design Interiors—who make choosing the right flooring seem effortless, from conception to installation. Classic Design Interiors has a wide range of residential and commercial flooring, including the new and trending LVP flooring that has created quite the buzz amongst interior designers. Lodi, ClassicDesign-Interiors.com
BEST OF  2017 // SERVICE WINNERS
AUTO DEALERSHIP
Chase Chevrolet
Mercedes-Benz of Stockton
Big Valley Ford
LOCAL CREDIT UNION
Financial Center
Credit Union
Central State Credit Union
Mokelumne Federal Credit Union
LOCAL BANK
Bank of Stockton
BAC Bank
F&M Bank
DOG GROOMER
Country Clippers
Spa 4 Paws
Monique's Paw Dog Grooming
PET BOARDING
Sycamore Lane Kennels
Sunset Kennels Garden Retreat
Canine Culture (tie for 3rd)
Doghouse (tie for 3rd)
VETERINARIAN
Sierra Veterinary Clinic
Rosemarie Pet Hospital
Venetian Pet Hospital
FINANCIAL PLANNING COMPANY
Salvetti Group Family
Wealth Advisors
Waddell & Reed Financial Advisors
Levy, Daniel & McGee Wealth Management Group
AIR CONDITIONING / HEATING
Lovotti Air
Airtech Heating
Rob Johnson
LAW FIRM
Law Offices of Lawrence Knapp
Neumiller & Beardslee
Law Offices of
Charles L. Hastings (tie for 3rd)
Shore, McKinley & Conger, LLP (tie for 3rd)
BATH REMODELING
HT Home Design
Classic Design Interiors
Dan Davis Construction
(tie for 3rd)
Kelly's Kitchen & Bath Showroom (tie for 3rd)
WINDOW COVERINGS
Discovery Shutters & Shadings
Budget Blinds Stockton
HT Home Design
FLOORING
Classic Design Interiors
Raphael Hardwood Flooring
Vineyard Floors
FURNITURE STORE
Thornton House
Daniger Furniture
CR Porter Home Décor
OUTDOOR ACCESSORIES
With Garden Flair
Silveria's Flowers & Gifts
Delta Tree Farm
HOME BUILDER
FCB Homes
Grupe
Caresco Homes (tie for 3rd)
GP Mariani Inc. (tie for 3rd)
INTERIOR DESIGN
Classic Design Interiors
Kathleen Jennison
CR Porter
KITCHEN REMODEL
Classic Design Interiors
Dan Davis Construction
HT Home Design
PLAY
Amp up your socialite status, win it big, bust a move, hear a tune.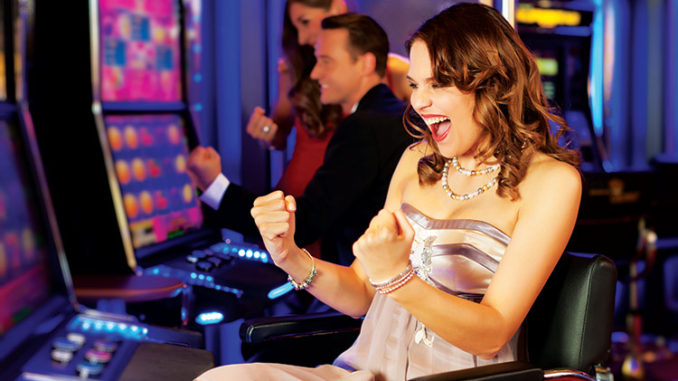 Best Art Gallery
Art Expressions of San Joaquin
The Gallery on the Move has made waves across San Joaquin. Featured in the San Joaquin Administration Building, Rapid Transit District Building, and Stockton Metropolitan Airport, among others, and now with their own gallery on the Miracle Mile—Arturo and Ana Vera are delighted to showcase the talented works of local and regionally regarded artists. Enjoy paintings and photography, ceramics, and metal work. Stockton, ArtExpressions.org
Best Weekend Getaway
Lake Tahoe
We're not called the Central Valley for nothing—drive two hours and end up in the most gorgeous and varied locations like Yosemite, San Francisco, Santa Cruz, and more. Our readers weighed in on their favorite Weekend Getaway and Lake Tahoe took the cake. Play in the snow, swim in the lake, cash in on the seasonal beauty of this perfectly picturesque place, only a mere two hours away.
Best Private Golf Course
Brookside Golf & Country Club
Take aim at an 18-hole Championship Golf course, whose design is thanks to architect Robert Trent Jones Jr. Prepared for golfers of all skill levels, Brookside Country Club offers a practice facility, which features a two-tiered driving range, and chipping green. If you're an avid golfer, consider one of their golf-focused memberships that save money when compared to public course fees—plus you get all the country club perks! Stockton, BrooksideGolf.net
Best Public Golf Course
Swenson Park Golf Course
Owned and operated by the city of Stockton, Swenson's is filled with Valley Oaks, making a scenic mark on the 18-hole par-72 Championship Golf course. Enjoy 6,407 yards to hone your tees for 18-hole gameplay, and 1,380 yards for 9-hole par-3 games. When you've got your game down pat, take part in the Men's and Women's City of Stockton Golf Championship, held every summer! Stockton, StocktonGolfCourse.com
Best Local Casino
Jackson Rancheria
Sometimes you need to get away and try your hand with lady luck. And the slots and games at Jackson Rancheria are exactly where San Joaquinians go to play. Enjoy fine dining along numerous restaurants and cafes, comfortable accommodations in one of Jackson Rancheria's luxury rooms, and hit the tables with a variety of card games and more! JacksonCasino.com
Best Paint Party Event
Paint Nite
What could be better than a night with friends? Paint brush in one hand, wine glass in the other, and an assortment of colors ready to transform that empty canvas into something incredible! Paint Nite is a new sensation hitting the region, allowing local artists to showcase their own skill, while teaching others how to make their own breathtaking pieces. It's certainly a win-win for folks seeking a girl's night out, or the ultimate after-dinner wrap-up to a wonderful date. Check the website for the next spectacular event to hit our cities! PaintNite.com
Best Food Festival
Annual Saint Basil's Greek Festival
Find a little piece of Greece nestled in Stockton at Saint Basil's Greek Festival, an entertaining assemblage of music, dancing, and, most importantly, food! Vendors aplenty are available to purchase a variety of appetizers and desserts from, all authentically Greek! Enjoy gyro and moussaka, pastitsio, and so much more! Catch the fest this year on September 8. Stockton, GoSaintBasil.org
Best Downtown Stockton Hotspot
Deliberation Room
Escape to a speakeasy in the heart of downtown Stockton, where the drinks are cool, the cocktails are wild, and the food speaks your lingo. Modified from the historic structures of our Port City, the Deliberation Room offers a step into the past, where classy dressed dames and gentleman stole away to secure a night of fun. Enjoy this reprieve with specialty drinks and a rotating menu of meal options, including the very popular asparagus potato skins. Stockton, Facebook.com/DeliberationRoom
Best Tattoo Parlor
Canvas Tattoo
Canvas Tattoo has already put its mark on San Joaquin, despite being a new winner of our Best Of. Check out their incredible work on their Facebook page @CanvasTattoo. Melissa and the other artists at this Stockton shop make ink on skin look like paint on a canvas—which has already attracted a devoted client base. Stockton, Facebook.com/CanvasTattoo
Favorite Theatre Group
Stockton Civic Theatre
You know what you like, San Joaquin! And the Stockton Civic Theatre delivers on outstanding performances each and every time! Featuring Broadway shows, original plays, and some of our favorite classics, guests are treated to themed seasons across the year. Keep your eyes open for this year's incredible compilation of stories of passion and devotion. Stockton, SCTLiveTheatre.com
Favorite Means of Travel
*EDITOR'S PICK. This community program encourages people to find new ways to get from place to place, and commute to work. With an aim to reduce traffic congestion and improve air quality in San Joaquin, Stanislaus, and Merced Country—Dibs offers an excellent resource in support of its mission. Visit DibsMyWay.com for access to their trip planning tool that connects you with multiple ways to get where you need to go, including carpool and vanpool options, transit, and walking and biking (it even breaks down miles, time and calories burned). DibsMyWay.com
BEST OF  2017 // PLAY WINNERS
ART GALLERY
Art Expression of San Joaquin
Haggin Museum
Double Dip Gallery
FAMILY FESTIVAL
Stockton Asparagus Festival
Stockmarket
Lodi Grape Festival
FOOD FESTIVAL
St. Basil's Greek Festival
Dell'Osso Family Farm's Baconfest (tie for 2nd)
Stockton Asparagus Festival (tie for 2nd)
Lodi Grape Festival
DOWNTOWN STOCKTON HOTSPOT
Deliberation Room
Cast Iron Trading Co.
BellaVista Cucina Italiana
PRIVATE GOLF COURSE
Brookside Country Club
Stockton Golf & Country Club
Woodbridge Golf &
Country Club
PUBLIC GOLF COURSE
Swenson Park Golf Course
Micke Grove Golf Links
Lockeford Springs
LOCAL CASINO
Jackson Rancheria
Black Oak Casino
Red Hawk Casino
PAINT PARTY EVENT
Paint Nite
Shades of Color Paint
Made by Mo
SPORTS BAR
Porters Pub
Valley Brew
Finnegan's Irish Pub
WEEKEND GETAWAY
Lake Tahoe
Monterey
Napa
PARENTING
Whether it's your first of third, trusted recommendations rule.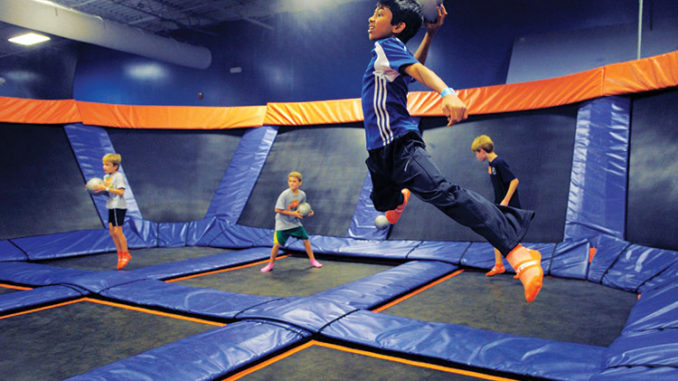 Best Family Festival
San Joaquin Asparagus Festival
Now this is an event the whole family can't wait for! The Asparagus Festival offers live music, bites aplenty, and a variety of epic rides that the kids will enjoy! Give asparagus themed plates a try, including ice cream, and visit live entertainment throughout the day. Stockton, SanJoaquinAsparagusFestival.net
Best Charter School
Health Careers Academy
For children who are interested in pursuing careers in the health field, Health Careers Academy caters to their educational needs. As part of the Stockton Unified School District, curriculum not only meets state requirements necessary for a well-rounded education, but includes specialized instruction to prepare children for a life working in medicine, without compromising on extracurriculars. Stockton, (209) 933-7360
Best Birthday Party Spot
Ginger Bugs
Take your brood on a fieldtrip to Ginger Bugs, a safe, clean play venue parents can feel good about. The popular day spot offers a hangout for adults yearning to find grown-up conversation while their kids meet playmates of their own. Ginger Bugs boasts a ball pit, play structure, and soft play items for kids, with options to host a party, stop in during open play hours, or purchase a membership for the ultimate discount that will keep you coming back again and again. Lodi, GingerBugsLodi.com
Best Children's Boutique
Sassy Pants Children's Boutique
Looking for snazzy styles to outfit your band of boys and girls? Sassy Pants caters to spunky kids with upbeat clothing from top-notch designers. Located in Stockton's coveted Lincoln Center, the kids' clothing shop stocks everything from summer accessories to winter coats, with an ever-evolving inventory of truly special pieces. Stockton, ShopSassyPants.com
Best Children's Dance Studio
The Dance Connection
At The Dance Connection in Stockton, children of all ages and abilities are invited to learn the art of dance. Whether your child craves the structured style of ballet, or hopes to learn movements popular in their favorite hip hop videos, there is a dance class for them at the family-owned studio. Enjoy this unique opportunity, with chances to compete! Stockton, Facebook.com/TheDanceConnectionStockton
Best Children's Dentist
Kids Care Dental
Regardless of which San Joaquin city you call home, there is a Kids Care Dental conveniently located near you. At each location, experienced dentists and dental care staff work tirelessly to create positive dental experiences for children of all ages, following the philosophy that fostering the child-dentist relationship young will set them up for a lifetime of good oral health. Multiple Locations, KidsCareDental.com
Best Children's Gymnastics
GymStars
GymStars is one of the few gyms in the area that offer classes for kids as young as two months old! True to its name, kids become stars in their area of choice—from competitive-level gymnastics and cheerleading, to karate, soccer, and more! There's something for every child at the multi-sport entertainment facility. Stockton, Gymstars.com
Best Indoor Family Activity
Sky Zone Trampoline Park
Looking for a high-flying adrenaline rush? Sky Zone Trampoline Park in Stockton is a family's dream adventure. With freestyle bouncing, dodgeball, and fitness classes at the facility, there's no shortage of ways to enjoy this indoor park, located in the Sherwood Mall. A plethora of programs exist to help families make the most of their time, including designated toddler jump times, college nights, and sensory friendly programs. Stockton, SkyZone.com/Stockton
Best Outdoor Family Activity
Lodi Lake
Year round, Lodi Lake is one of our favorite places to explore. The lakefront park offers water activities, a playground, picnic tables, and a lineup of entertainment options (including nature programs!) primed for families. Introduce kids to kayaking, or spend an easy day in nature. Lodi, (209) 368-5624
Best Family Photographer
Little Love Story Photography & Design
When it's time to capture that perfect moment on camera, you can't afford to miss it. And that's why San Joaquin chooses Little Love Story, the leading photographer for catching each and every smile, giggle, and outright guffaw with your little ones. Work with them for family photo time, to snap the right angle, lighting, and grins that will hang proudly on your wall for years to come. Stockton, LittleLoveStoryPhotography.com
Best Children's Ballet
Unique Visions Dance Company
At the award-winning Stockton dance studio, Unique Visions Dance Company, Chelsea Hill (owner, director, instructor, and choreographer), engages children ages 3-18 in a variety of dance disciplines, bringing her passion for dance to every classroom. An award-winning dancer herself, Chelsea's Unique Visions classes cater to both students who want to dance recreationally and professionally, with courses ranging from pointe to acrobatic dance.Stockton, UniqueVisionsDanceCompany.com
Best Children's Photographer
Sweet Sisters Photography
Janda McManus has made a name for herself in Stockton's local photography space, topping our Best Of list more than once! A born-and-raised Stocktonian, Janda is skilled at capturing all of life's little moments, and while she offers a variety of services, she is particularly skilled in photographing young children, which every parent knows is no easy feat! Stockton, [email protected]
Best Children's Martial Arts (Tied 1st Place)
Stockton Jiujitsu Academy
Students from across San Joaquin are mastering the art of Brazilian Jiu-Jitsu in both adult and kid-focused programs! With tournament training readily available, weaponless defense techniques, and a family-friendly environment to promote strong friendships amid training, it's no wonder the program has become such a success! Stockton, StocktonJiuJitsuAcademy.com
Rodney Hu Goju Ryu Karate
With over 30 years of experience, Sensei Rodney has provided an outlet for students young and old to master their skill over Goju Ryu Karate, Submission Grappling, and MMA. Allow your students to reap the fruits of a successful training session and master not only physical prowess, but mental as well. Stockton, RodneyHugojuKarate.com
BEST OF  2017 // PARENTING WINNERS
CHARTER SCHOOL
Health Careers Academy
Aspire River Oaks
Charter School
Venture Academy
BIRTHDAY PARTY SPOT
GingerBugs
Sky Zone Trampoline Park
Impact Sports Center
CHILDREN'S BALLET
Unique Visions Dance Academy
Dance Connection
JuJu's OnStage Dance Studio
CHILDREN'S CLOTHING BOUTIQUE
Sassy Pants Children's Boutique
Caterpillar Boutique
Willow Tree (tie for 3rd)
Zuesters (tie for 3rd)
CHILDREN'S DANCE STUDIO
Dance Connection
Gymstars Gymnastics
JuJu's OnStage Dance Studio
CHILDREN'S DENTIST
Kids Care Dental
Lester Low, DDS
Rafat Razi, DDS
CHILDREN'S GYMNASTICS
Gymstars Gymnastics
Impact Sports Center
Classic Gymnastics (tie for 3rd)
Royal Gymnastics (tie for 3rd)
FAMILY PHOTOGRAPHER
Little Love Story Photography & Design
Sweet Sisters Photography
Heather Jean Photography
CHILDREN'S MARTIAL ARTS STUDIO
Rodney Hu Goju Karate
(tie for 1st)
Stockton Jiu Jitsu Academy (tie for 1st)
Moore's Martial Arts
Discovery Martial Arts
CHILDREN'S PHOTOGRAPHY
Sweet Sisters Photography
Little Love Story Photography & Design
Heather Jean Photography
INDOOR FAMILY ACTIVITY
Sky Zone Trampoline Park
World of Wonders Museum
Zaps Zone
OUTDOOR FAMILY ACTIVITY
Lodi Lake
Micke Grove Zoo
Pixie Woods
WEDDING
Who needs a Pinterest board when you have local insight.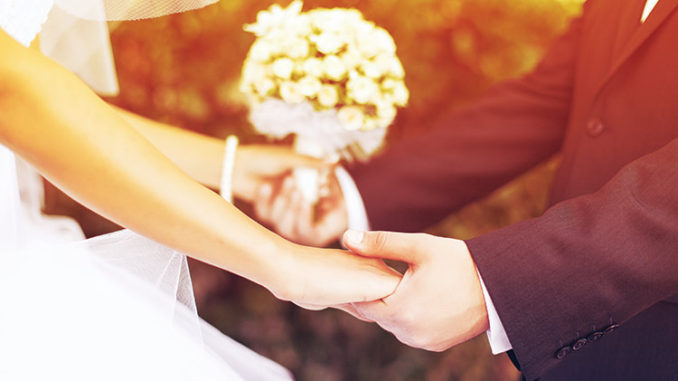 Best Wedding Venue
Wine & Roses
At Wine & Roses, the scene is set for romance, and the sparkling grounds cater to events both large and small. Choose from an intimate setting for your nearest and dearest, or a large reception for up to 350 guests. The property, set in Lodi Wine Country, offers a picturesque wedding garden, multiple event venues -including both indoor and outdoor options- a bride's changing room,
event coordination services, hotel rooms for guests, and bridal spa packages on-site. Lodi, WineRose.com
Best Wedding Bakery
Frosted Flour
Frosted Flour is so good that partners Christine and Lisa had to open a second storefront to house their specialty cake business—Frosted Flour Too. The dynamic duo has earned a reputation for crafting custom cakes from the best ingredients in a variety of mouthwatering flavors. And while they are clearly super heroes when it comes to all things baking and deliciousness, weddings are their specialty! Lodi, FrostedFlour.com
Best Wedding Caterer
Angelina's Spaghetti House
At Angelina's, guests can count on quality. From the one-of-a-kind spaghetti dishes to the secret gravy recipe handed down through the generations, Angelina's meals cannot be duplicated. Treat wedding guests to a mouthwatering line-up of gourmet goodness, starting with hors d'oeuvre and ending with dessert. Angelina's expert catering staff is here to serve! Stockton, Angelinas.com
Best Wedding DJ
Elite Entertainment
When choosing the master of ceremonies for your elegant affair, look no further than Elite Entertainment. The staff of charismatic disc jockeys handles everything from the song list to the extras (think photo booths, confetti canons, and other special effects). Stockton, EliteDJ4U.com
Best Wedding Planner
Superior Events
Put the planning in the hands of the professionals. At Superior Events, a professional team of party planners handles everything, from the proposal to the cleanup. No need to stress about negotiating contracts, planning matching linens, and creating the vibe you crave on your big day. No more asking your husband to choose between lavender and periwinkle. Simply call up your wedding planner and let the experts work their magic. Stockton, SuperiorEventsLLC.com
Best Event Supply Rental
Giuffra's Party Rental
From glassware to flatware, cooking equipment to candelabras, Guiffra's in Lodi has just about everything a bride could need for her big day (note: husband not included!) Stop in to peruse goods at the Lodi showroom, view a comprehensive photo gallery online, or call ahead to request items not already stocked. Lodi, GPREvents.net
Best Wedding Flowers
Silveria's Flowers & Gifts
Take a trip to Lincoln Center where florists at Silveria's Flowers & Gifts are there to make your bridal dreams come true. From luxurious lilies to painted peonies, the shop has an endless supply of blooms, and knowledge to share, so brides can have the most beautiful arrangements for the best prices. Stockton, SilveriasFlowersAndGifts.com
Best Wedding Dress
Bliss Bridal Salon
Say yes to the dress at Bliss Bridal Salon, where every bride is treated like a queen. This Miracle Mile shop is brimming with designer gowns, tuxedos, bridesmaid dresses, flower girl getups, and more. Your whole bridal party will be styled from head to toe with the help of an attentive professional! Stockton, BlissinStockton.com
Best Wedding Day Makeup
Shandi's Faces
Perhaps you've seen Shandi Hunt work her magic on Instagram, perhaps your helpful maid of honor scouted her out and spread the word, or maybe you're hearing about her skills for the first time right here. If you haven't already, head over to Instagram @Shandis_Faces to see the Lodi-based makeup artist in action. Lodi, (209) 400-8617
Best Photo Booth
The Original Selfie Photo Booth
Before Snapchat, there were photo booths—the ultimate way to snap a selfie with your crew, no forward-facing camera required! Turn off the dog filter and let the professionals handle the shot. Fun props make better photos IRL! Facebook.com/TheOriginalSelfiePhotoBooth
Best Men's Formal Wear
Tuxedos of Lodi
Get your party looking picture-perfect with a groomsmen's day out to Tuxedos of Lodi. The formal wear shop stocks classic wedding apparel, as well as the latest trends, so every groom can look their best on their wedding day. Lodi, Facebook.com/TuxedosOfLodi
Best Wedding Day Photographer
Briggs Photography
Real life lovebirds Richard & Shawna Briggs have earned a reputation for helping couples feel comfortable in front of the camera, resulting in the best possible wedding portraits to hang on your wall. Take the partnership to the next level by adding a dreamy engagement shoot to your package. Manteca, BriggsPhotography.com
Best Wedding Rings
Gary J. Long Jewelers
Gary Long and his team of experts are pros at picking proposal-ready rings for nervous grooms. Whether you know just what you're looking for, or need time to peruse, the team is there to help, with exclusive designs from Hearts on Fire, Simon G, Zaghani, and Benchmark. Not sure on size? Gary's got you covered; the first sizing comes free of charge! Stockton,
Gjlongjewelers.com
Best Live Band
Latin Magic
Peter Castañon promises every bride one thing when they book his band, Latin Magic, for their big day: Guests will have no problem making their way to the dance floor throughout each soulful tune! Feel the rhythm in energetic collections that include cumbias, oldies, Latin rock, and old school jams. Stockton, LatinMagicBand.com
BEST OF  2017 // WEDDING WINNERS
WEDDING BAKERY
Frosted Flour
Fizz Bakery
M & W Dutch
American Bakery (tie for 3rd)
SweetArts (tie for 3rd)
WEDDING CATERER
Angelina's Spaghetti House
Smokin' Yankee's BBQ
& Catering
Elle's Custom Catering
DJ
Elite Entertainment
Marquis Entertainment
Exclusive DJ
EVENT PLANNER
Superior Events
Magical Moments (tie for 2nd)
Goodstock Productions
(tie for 2nd)
So Eventful
EVENT SUPPLY RENTAL
Giuffra's Party Rentals
American Event Rentals
Stockton Supplies
FLOWERS
Silveria's Flowers & Gifts
Belle's Lodi Flower Shop
Woodbridge Florist
WEDDING DRESS
Bliss Bridal
Elizabeth of Lodi
Maggie's Bridal & Formal
DAY OF MAKE-UP
Shandi's Faces
Perfect Balance Day Spa
Hi Pretty Esthetics & Makeup Services
MEN'S FORMAL WEAR
Tuxedos of Lodi
Formal Connection
Men's Wearhouse
PHOTO BOOTH
The Original Selfie
Roshambo
Marquis Entertainment
PHOTOGRAPHER
Briggs Photography
Heather Jean Photography
Dee Yates Photography
(tie for 3rd)
Caroline Photography
(tie for 3rd)
WEDDING RINGS
Gary J. Long Jewelers
Peck's Jewelers
Danz Jewelers
INDOOR WEDDING VENUE
Wine & Roses
Brookside Golf &
Country Club
Morris Chapel
OUTDOOR WEDDING VENUE
Wine & Roses
Viaggio Estate & Winery
Oak Farm Vineyard