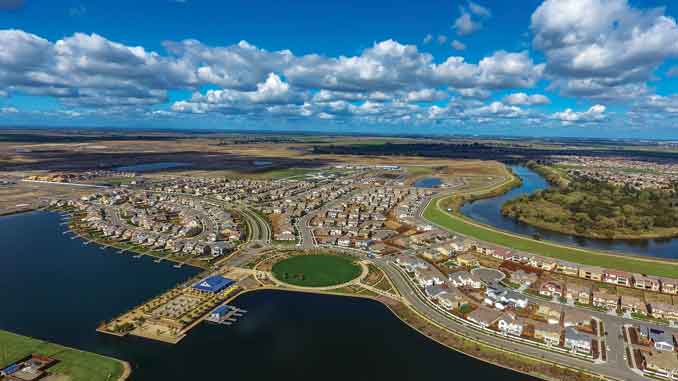 Lathrop perfectly balances suburban residences, innovative industries, and agriculture. The "young buck" of San Joaquin County is ever-evolving, as its location alongside Highway I-5 and the 120 kindle flames of new business ventures for residents and visitors to enjoy.      
History:
Complete with railroad shops, yards, and lodging for the rail line's many weary employees, Lathrop was known as the headquarters for the Central Pacific Railroad in the San Joaquin Valley in the 1860s. After Tracy's incorporation, the hustle and bustle of the rail line—including its headquarters—was moved to Tracy, but the small city continued on to deal in agriculture and has since become an important crossroad for 99 and I-5.
If you have a few hours:
Work up an appetite while walking the many trails along the San Joaquin River, or set your boat in the water at Mossdale Crossing Regional Park. Let Fido have some off-the-leash time at the dog park, and then take the whole family on down to The Boathouse at River Islands for some good eats at the water's edge. Then, slip on over to the Ghirardelli Chocolate Outlet for that ice cream sundae you know you've been craving.
Insider Tips:
Dell'Osso Family Farms brings the best of country living and theme park fun all in one with their plethora of yearly events. Join them for Baconfest, Holidays on the Farm—the month-long Pumpkin-themed event that takes place every October—and so much more.