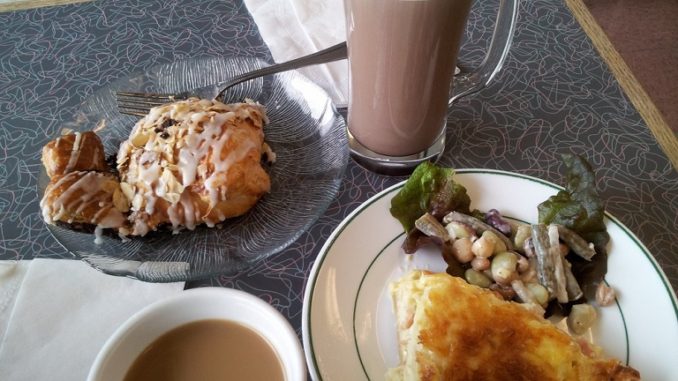 Stockton's own family operated Toot Sweets Bakery and Café has served San Joaquin sweet and savory treats since opening its doors more than 20 years ago in the Quail Lakes Shopping Center.
Established in 1991, the bakery and café traces its roots back to the Bay Area, where it began as a family business in 1975 before extending to the Central Valley. The restaurant now caters to a variety of tastes, offering food made entirely from scratch. The owners and staff at Toot Sweets, which takes its name from 'Quick Treat' in French, pride themselves on providing the region with the highest quality ingredients. You won't find any mixes or artificial additives in any of their menu items!
Kim Kelso, who co-owns the bakery café alongside his wife Monique, expanded the family business to include the Stockton location after several years in the food, grocery and deli industry. With their combined experience, opening the branch was a natural step for the Kelsos, who built the restaurant – like the menu – from scratch. Kim took a year off to create and build the tables and fixtures used in the café, giving the dining experience a personal touch found nowhere else.
Customers can catch the Kelsos working daily in their restaurant, offering each guest a chance to get to know the owners and people who passionately create their food, drinks and desserts.
The Deli, with it's coffee house type of ambiance, encompasses 3,000 square feet and comes complete with an inviting, modern indoor dining area with natural lighting. The scenic patio includes a fountain, and is decorated with flowers and an awning – perfect for escaping and relaxing in the summer heat.
From meaty sandwiches to vegetarian choices, breakfast items to desserts, Toot Sweets' selection cannot be beat. Customers can chose from homemade soups, salads, pot pies, or quiches from their savory assortments or pies, cakes, pastries, tarts, cheesecakes and tiramisu from the menu's sweet side, to name just a few. Additionally, the restaurant offers guests an extensive coffee menu served all day, with "one of the largest selections of fresh brews," says Kim, which includes nine varieties from decaf to dark roasts, made by the Mountanos Brothers Coffee and Tea Company.
Down to the homemade dressings, "We offer clean, fast, top quality, consistent ingredients," says Kim. In addition to the impressive and expansive menus, Toot Sweets has built a strong customer base that stretches over several generations to become one of the city's staples. "We have seen kids who came in here for a cookie, now grown up and bringing their children in."
Toot Sweets is set apart not only because of their menu items, fresh ingredients and original recipes, but also because of its gift shop. Items are available for any occasion, and can be customized. The gift shop gives San Joaquinians the exclusive chance to build their own gift baskets – making for a truly one-of-a-kind experience. Customers can add goodies such as pies, pastries or chocolates in addition to the shop's variety of gifts.    ~ Photos Dan Hood
For More Information:
Toot Sweets Bakery and Café
4755 Quail Lakes Dr., Suite D, Stockton
(209) 474-6692
TootSweetsBakeryCafe.com