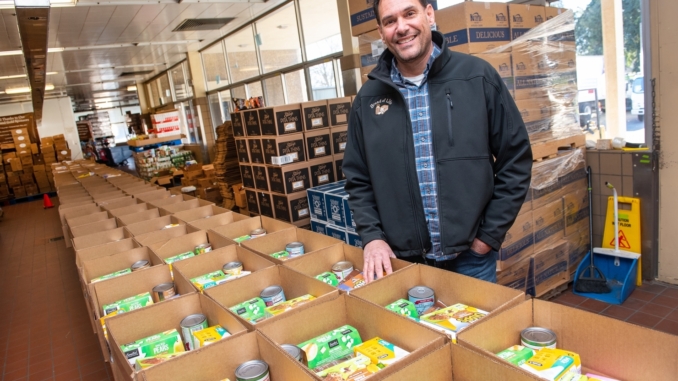 Food is one of the necessities for life, yet so many people are food insecure or even go hungry when faced with the difficult decision to pay bills or put food on the table. To combat this problem, Bread of Life, a Stockton based nonprofit that helps distribute food to those in need, was formed.
Chris Johnson recently celebrated his one-year anniversary as the executive director of Bread of Life. His role with the organization has been rewarding on many levels, and he's eager to see it continuing to grow and help even more people in the community. "I retired from law enforcement after 26 years," says Chris. "While I was still working, I was on [the Bread of Life] board and I did that for a number of years. Once I retired, Gina [Valdez-Bracamonte], the founder, discovered I retired, and she reached out to me."
At the time, Bread of Life was growing quickly and needed help. Chris feels honored he was asked to lead the organization that has been helping provide much needed food to the community since 2008. He identified that it would be a good use of his time and a way to also give back to the community he had served for so long.
"It's crazy… I was a parole agent and was assigned for six years to a US Marshall Task Force. I spent six years chasing fugitives, jumping fences, and traveling all over Northern California and had a great time and a great career," Chris explains. Now he's exploring the opposite end of the spectrum. "We felt like we were doing a public service, and we were. We were arresting people that had million-dollar warrants out for murder or child molestation… This is just another aspect of serving, but one that is so much more rewarding in my opinion."
Back in December, Bread of Life held an event in a neighborhood where Chris had previously done surveillance and sought fugitives in his previous job. This time, the organization set up a neighborhood barbecue and gave away $30,000 worth of food to residents of the area. Santa made a visit to the kids, gifts were provided, and there was music. "It was so cool to experience that neighborhood in such a different dynamic way. It was amazing." says Chris.
Bread of Life's food distribution works to benefits those who need the food as well as other organizations that do similar work. Big corporations like Trader Joe's, Pepsico, and Flowers Baking Co. give product to Bread of Life and it also partners with Salvation Army and bigger food banks in the area. "We will share with them," says Chris. "We have a good resource of bread – about 12,000 loaves a month. We'll give out 8,000 loaves with our boxes and give the other 4,000 to other agencies that do the same thing we do."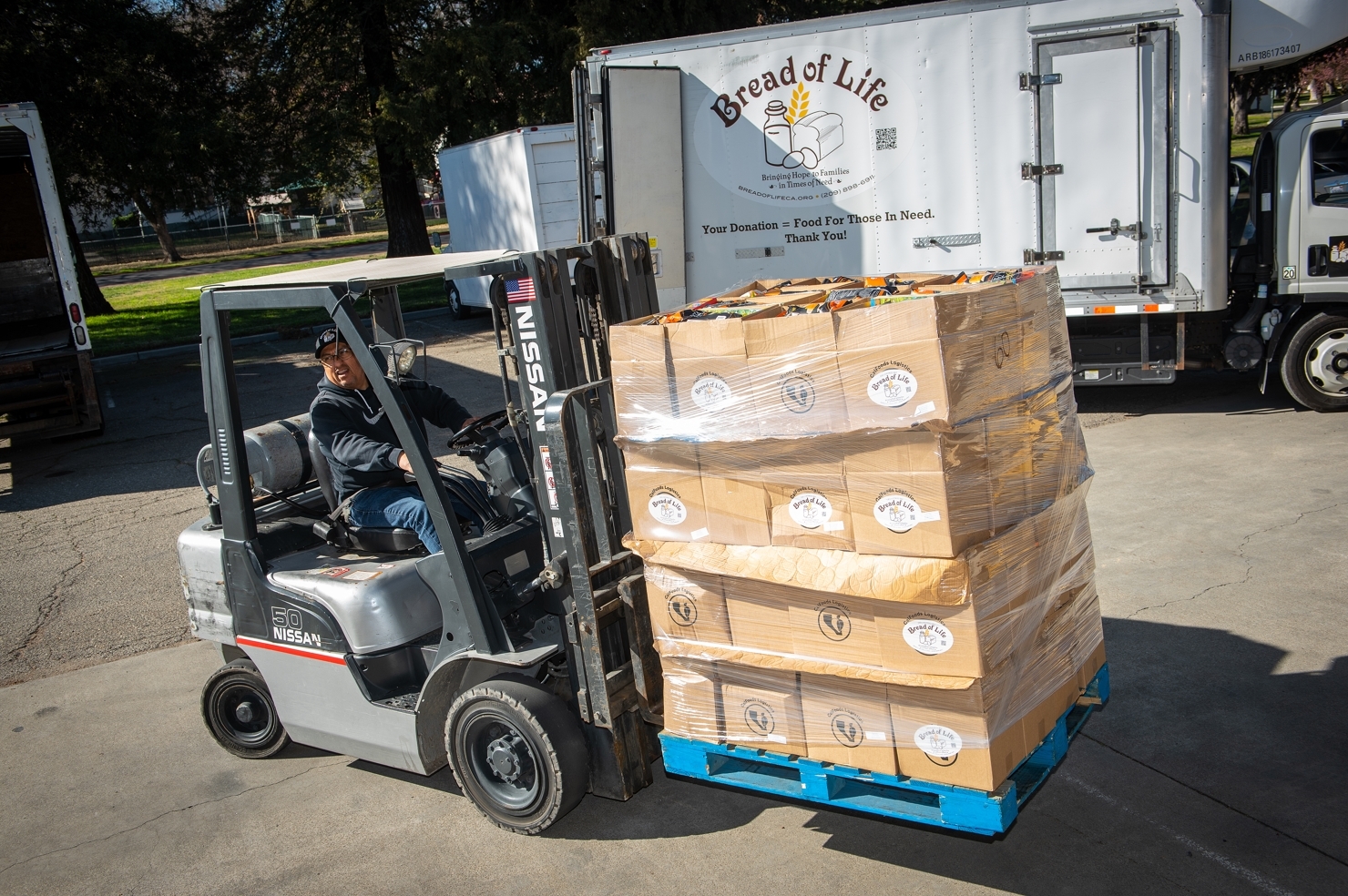 Food needs to be managed and moved. To that end, Bread of Life utilizes upwards of 5,000 volunteer hours annually to help push $300,000 worth of food out to the community each month. "We provided $4 million dollars of groceries last year!" says Chris.
"I don't have to do this. I have a great retirement from law enforcement," explains Chris. "This agency is run so lean… We're doing all this work and moving all this food through the warehouse with only three paid staff." It can be a daunting task, and volunteers make a huge difference.
One of the biggest needs of Bread of Life is volunteers to help pack food boxes. It's a fun and worthwhile project to do as a family, or even as a teambuilding event for a business. Chris particularly likes working with groups of special needs kids that help pack food boxes, and they take great pride in their work. In return, the kids get special drinks and treats. Recently, Bread of Life put on a barbecue for their special needs volunteers to show gratitude for their ongoing support and enthusiasm in helping the nonprofit help those who need it most.
For additional information on volunteering with Bread of Life, visit the website.
Bread of Life
(209) 898-6911
BreadOfLife.org