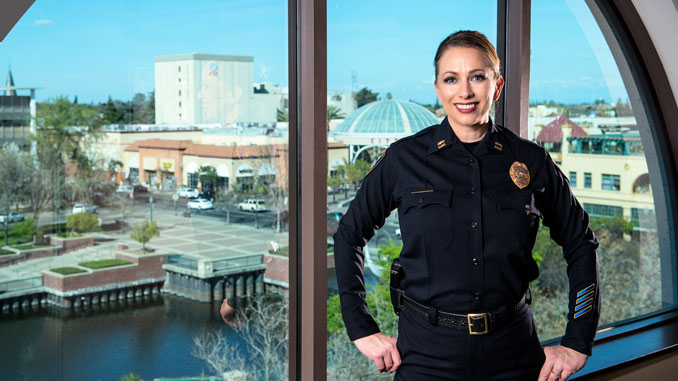 Kathryn Nance, 45, is the second female police officer to promote to captain at the Stockton Police Department. However, she isn't fulfilling any great lifetime dream with her success. In fact, Kathryn never had any intention of becoming a cop at all. It was a stroke of luck that the 21-year-old Stockton native was job hunting when she heard of openings at the local PD. "It just kind of happened," she says. "I just kind of liked the idea." And that's an accurate description of how much of her PD career has played out since.
Kathryn landed her job at the PD while on a quest for a position with good pay and good benefits. As a single mother, taking care of her children was her number one priority. After becoming an officer, she later transitioned into the role of training officer before becoming a gang detective in 2003. She was the first female gang expert in San Joaquin County—the first glass ceiling she broke through as a female officer. She served in the position for three years before following the natural progression into homicide, where she was promoted to sergeant during her six year career. Eventually she became a lieutenant and finally, in August, Kathryn was named captain. "Most of my career has been like that where it hasn't been something I planned out," she says.
While Nance is aware of her status as a trailblazer in the department, and currently serving in the special operations department, she says the title of second female captain ever within the SPD doesn't weigh heavy on her day to day. She says it's just a fact, but it's a title she is honored to have regardless. "I think it's really just a reflection of the department. and the inclusiveness that they have for everything," Nance says. Ultimately, Nance says  it doesn't feel as monumental as it truly is because she's just doing her job.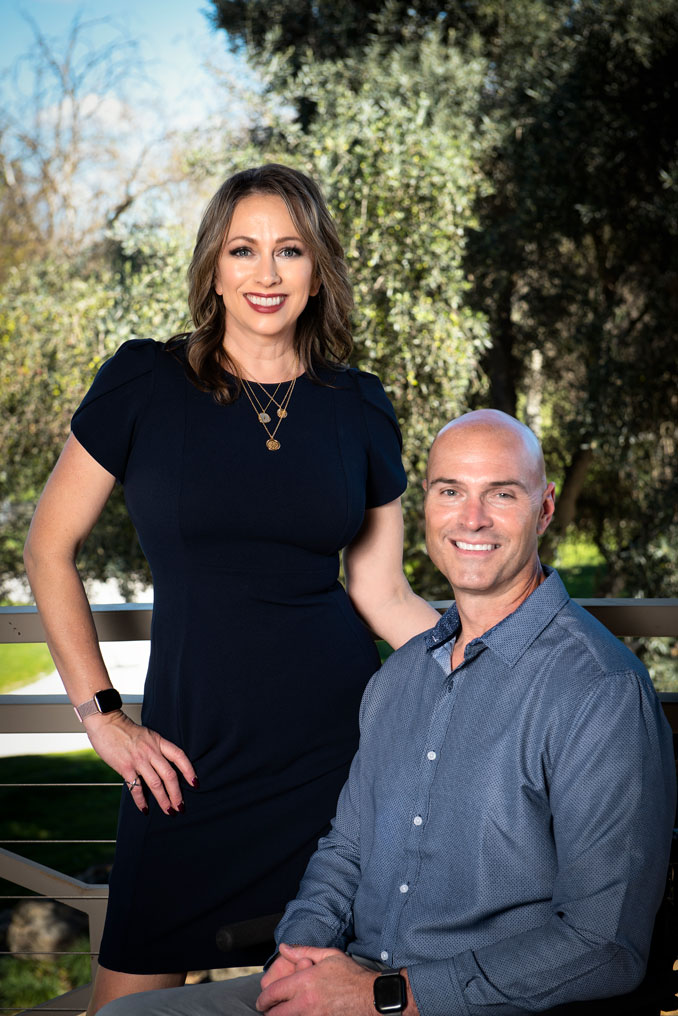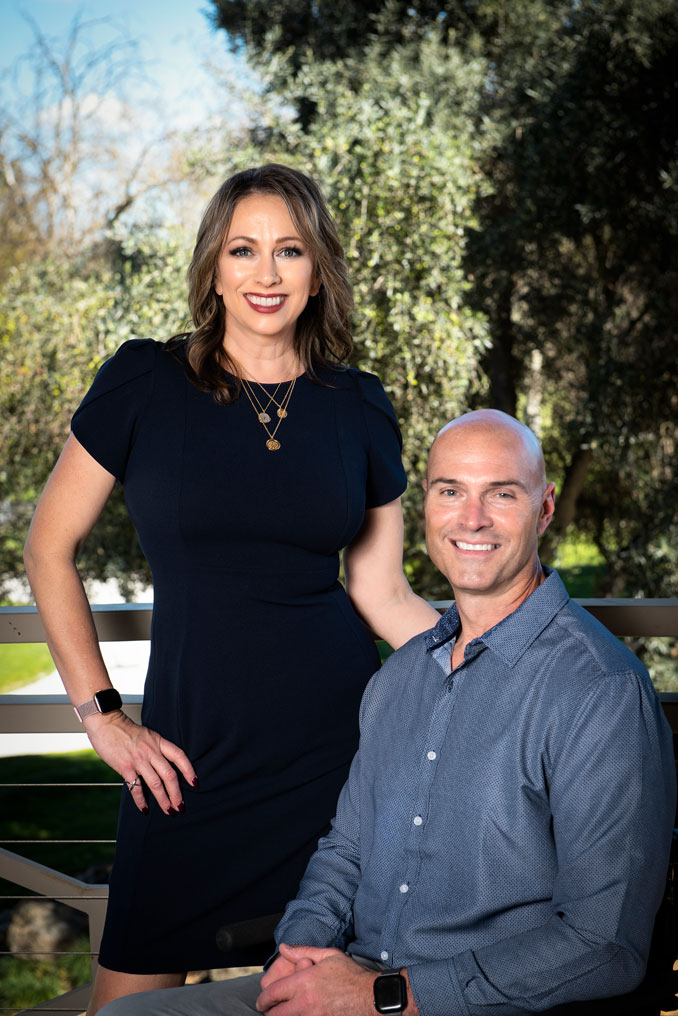 But Kathryn has been proving her Rockstar status every step of the way. At the same time that she was promoting through departments, she was also raising four kids with her husband James Nance, also a police officer with the SPD. To this day, Kathryn says she still isn't sure how herself, her husband, or her kids survived.
Kathryn, though humble, is not unaware of her position as a role model in the community, especially for young girls. "It took me a long time to see myself in that way," she says. "I realize that it is very, very important to see more women promote and to see more women that are willing to take risks in leadership." She preaches to young girls she sees out and about at parades and community engagement events, many of who refer to her as "the lady policeman,"  that the only barriers that exist are yourself; women can achieve everything men can and become leaders in their professions. Ultimately it's work ethic, performance, and attitude that matter—at least that's how it's always felt for Kathryn at the SPD.
In August, not long before she promoted, Kathryn's husband got into an accident on duty. He suffered a complete spinal cord injury and is now a paraplegic. From August to November he was living in the hospital, with Kathryn by his side preparing for her captain's test. Today, James is home and getting ready to retire from the PD. Kathryn, however, has returned to work. She says James is not only independent and able to be on his own but he remains supportive of her career.
"After the accident, as terrible as everything was, it was so amazing to me how much community support we had," she says, referencing community fundraising and just general encouragement and assistance from their lifelong hometown and neighbors. "We really do love this community."
For More Information:
Stockton Police Department
22 E. Market St., Stockton
(209) 937-8377
StocktonCA.gov