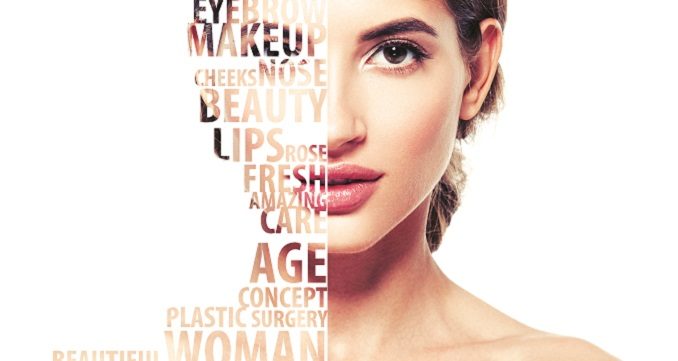 Women, we are beautiful. Each and every one of us. This beauty is radiated as we lovingly raise our children, support our friends and family, put our best into our work, and the list goes on. It's not about how we look; it's about how we feel. And as the smart sophisticated creatures we are, we like to look good, too. If there's something you miss or want to fix, go for it! Let's explore the trends and treatments that have everyone buzzing this year-and the talented local surgeons and centers that can take us there. Of course, if you would like to learn more about the different types of cosmetic surgery trends that are popular right now, you can check out these 2021 cosmetic surgery statistics to find out more.
Symmetry
The rise in 'selfie' culture has increased levels of personal scrutiny. Nowadays, we're much more conscious of how we look in photographs as friends post and tag away. It's no secret that facial symmetry is photogenic. In fact, it holds true across all cultures, and even throughout the animal kingdom.
Its appeal has been largely studied, spanning beyond just looks, influencing other mediums, like design and architecture. Researchers believe its appeal is in part to the fact that our eyes easily process a symmetric stimulus. If you face minor asymmetry-many cosmetic procedures can rectify the harmony of your features.
Rhinoplasty (cosmetic nose surgery) is a sure way to improve the proportional balance and symmetry of the entire face, Vu Plastic & Cosmetic Surgery reports. The outpatient procedure is generally performed under local anesthesia with sedation, and patients can expect bruising and swelling to subside in roughly seven to 10 days-with results appearing in six to eight weeks, and continued refinement for six to 12 months.
Facial implants encourage harmony among your features-restoring facial balance and enhancing your natural beauty. Fight both age and genetics with this option, as the implants allow a skilled surgeon to alter and augment facial features for a more symmetrical look. As Dr. Vu notes, a common area for facial implants includes the chin, because a disproportionate chin can cause other features (like your nose) to appear off-balanced.
A brow lift can also help with symmetry-in addition to reduction of worry lines that make you appear tired or angry. The procedure can create more of an arch that can fix asymmetrical brows.
Experts report nearly 50 percent of women's lip line is higher on the left side of their face. Lip asymmetry can range from minor to severe-and because your lips frame your smile-it can result in more visible teeth and gums on one side of your face when smiling big for the camera. If your crooked smile is charming to everyone but you, consider lip enhancement treatment to help feel your best. As McNemar Cosmetic Surgery explains, collagen replacement therapy can offer excellent and immediate results in lip symmetry. However, (like your own collagen) your body will eventually absorb this added collagen, and ongoing treatment is necessary to maintain results. Treatments generally last three to six months, but each individual re-absorbs the collagen at varying rates, so results can differ.
The shape of your ears also plays a large role in facial symmetry, balance, and overall cosmetic appeal. Ear contouring, known as Otoplasty, is an outpatient procedure that addresses overly large ears, structural ear defects, misshapen cartilage, and protruding ears. Frame your face right!
Minimally & Non Invasive Procedures
The time of surgery-free procedures is upon us! Thanks to advances in various medical technologies, you can forget faking sick and instead skip the sometimes-embarrassing surgical recovery time all together with procedures, such as
Coolsculpting, that get you in and out on your lunch break. Get lifted, toned, and tightened without going under the knife.
Minimally invasive procedures boast small incisions and short wound-healing time, while non-invasive procedures call for no break in the skin whatsoever.
A "mini-facelift" is an excellent minimally invasive option if you're looking for slight skin tightening to fix looseness and minor wrinkles, or if you want to defer issues that will likely require surgery in the future (we'll talk more about that!). As a modified version of the traditional facelift, the mini lift boasts fewer incisions, local anesthesia, quick recovery time, and a cheaper price tag. It's also useful for redistributing fat that can add volume to shallow areas in the face, providing a fuller, more youthful appearance.
A neck lift is performed using a minimally invasive incision similar to that of the mini lift, and is useful if you feel you're accumulating fat and loose skin around your neck. The procedure fixes sagging jowls and tightens skin along the jawline.
Intense Pulse Light Therapy (IPL) is a perfect non-invasive option for removing sun damage and discoloration with no down time. According to Total Body Cosmetic Surgery Center in Stockton, a few seconds of treatment with the IPL System will improve skin texture and appearance by stimulating the production of collagen, resulting in a more youthful and radiant look.
Say goodbye to bothersome acne or chickenpox scars, warts, fine lines, and even birthmarks with non-invasive Facial Resurfacing. Dr. Cockerham of Central Valley Eye Medical Group, Inc., uses the "gold standard", a CO2 laser that works on all skin types, and in typically one treatment.
MicroNeedling is a minimally invasive option for those looking to turn back the hands of time, with minimal downtime. This treatment reverses years of sun damage, addresses fine lines and wrinkles, treats acne scars and hyperpigmentation, and enhances the overall appearance of the skin-with help from a precision tool that micro-penetrates the skin to trigger collagen production that results in a more youthful looking you. You can learn more about MicroNeedling through reputable Vivace microneedling treatment professionals like Facial Aesthetics.
It's no secret that spider veins can cause some serious insecurity, leaving us feeling uncomfortable in cute shorts or a bathing suit. The amount of kill this puts in our vibe can be so easily fixed! Laser Vein Removal is a popular non-invasive treatment to say see-ya spider veins-both tiny superficial face veins and deeper leg veins.
And don't forget the OG of non-surgical enhancement-Botox. Tried and true since 2002, it's refined the faces of over one million people, as Zeiter Eye Medical Group reports. The quick procedure can take as little as 10 minutes, depending on the amount of injections you need, and can last up to four months.
Fat Grafting
Ever wish you could magically move unwanted fat from your belly, to your breasts or booty? Who hasn't?! Fat grafting, also know as fat transfer, has been used for decades to fill in aging faces-and today, skilled surgeons have the ability to augment many areas of the body, including buttocks, biceps, triceps, calf muscles, breasts, hands and penis with this technique.
Often replacing implants, fat transfer uses your own fat cells and creates a more natural look and feel, without the worry of rejection or allergic reaction. Recently, this technique has become a popular option for mastectomy reconstruction.
Commonly a three-step process, fat transfer begins with the extraction of existing fat via liposuction. Your fat is then decanted and processed to remove any fluid or impurities before it's packaged and re-injected. Because the body reabsorbs a significant percentage of the grafted fat cells, the initial results may feel a bit overly bootylicious. Typically an outpatient treatment, those who opt for fat transfer can head home the very same day, but are encouraged to take a week off work, as liposuction is a part of the procedure.
Natural Enhancements
With an increased appreciation for breasts "au naturale", super-round, Playboy-Bunny double D's have somewhat become a thing of the past. In 2017, experts are noticing women requesting more reasonable, natural-shaped upgrades in a full B or C cup. These bust boosts promise to put the perk back into your girls after childbirth, or fill your bathing suit in all the right ways-without summoning Baywatch-esc vibes. Whether you're looking to go from an A to a B or downsize a few cups, there are multiple types of implants available and new tools and techniques to aid in pain and recovery time.
Cohesive gel implants are a more recent induction into the breast augmentation world, and a fantastic advancement in silicone implant technology. Also known as gummy bear implants, the silicone gel inside is thicker and the implants are available in teardrop, round, and textured shapes and sizes.
Fat grating, which we covered earlier, is a great option when considering breast augmentation. Double bonus? If you feel you have weight to lose in other areas, you can kill 2 birds with one stone as your surgeon relocates fat from your tummy to your chest. However, the technique is best for those looking to enhance up to a cup and a half, max.
Preventative Measures
With so much information and expertise at our fingertips-women are becoming more proactive in preventative aging practices. Long gone are the days when our mothers worshiped the sun, as we became aware of the importance of daily sunscreen and skin protection throughout the seasons. And today, many women consider anti-aging practices as early as their 20's, because consciously caring for your skin can reduce the need for more aggressive treatments as you age.
Spa treatments like Microdermabrasion and Chemical Peels are non-surgical ways to repair damaged skin, reduce signs of aging, postpone surgical needs, and instantly improve tone and texture. Frequent facials and pampering not only feels luxurious, but will keep your skin the same!
Book a Consultation Today:
Vu Plastic Surgery
1617 St. Marks Plaza, Stockton
(209) 476-7074
VuPlasticSurgery.com
McNemar Cosmetic Surgery
2160 W. Grant Line Rd., #250, Tracy
(209) 834-0626
McnemarCosmeticSurgery.com
Central Valley Eye Medical Group
36 W. Yokuts Ave., # 1, Stockton
(209) 952-3700
Cvemg.com
Total Body Cosmetic Surgery Center
1805 N. California St., Ste. 201, Stockton
(209) 939-3800
TotalBodyMd.com
Zeiter
Multiple San Joaquin County Locations
(209) 466-5566
Zeitereye.com
California Vein & Vascular
2216 N. California St., # C, Stockton
(209) 462-8346
VeinandVascularInstitute.com