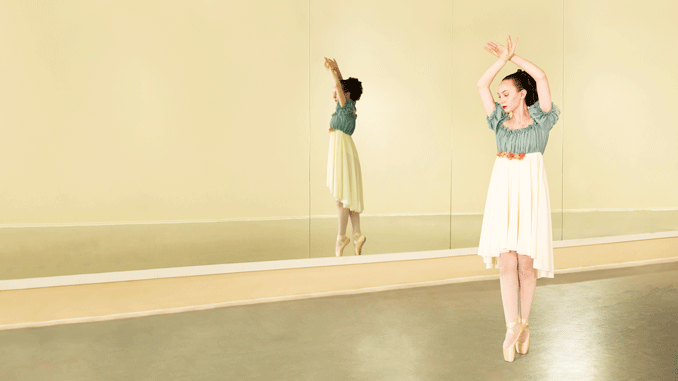 Locals take the stage for Bruce Steivel's Nutcracker on December 9
"Ballet has taught me that you can't put half of your effort into anything… especially life," says 16-year-old Alana Stewart of Stockton.
It's clear that this mature outlook, fueled by raw talent and dedicated practice, could lend reason to why after only two years at Pacific Ballet, Alana will take the stage in the Nutcracker, at Bob Hope Theatre, with the nationally recognized ballet company, Bay Pointe Ballet.
Alana fell in love with dance at a young age. As her mother, Jennifer, explains, "She was just a toddler, and her first performance really wowed us!" With smiling eyes, Jennifer recounts her daughter's performance in Beatrix Potter, as the baby duck. "She was only four years old, and she came out onto the stage with the most serious face, hitting every mark. The other dancers were just standing there being cute—but Alana was precise."
While still living in Rio Vista, Jennifer traveled multiple times a week so that Alana could attend classes at Pacific Ballet on Stockton's Miracle Mile, because of owner Suzanne Lundberg's focus on Classical Ballet, and style of teaching. "I'm a geek about it," Suzanne says of her passion that also began as a young child. "Classical ballet is completely contrived—there's nothing natural about it, and I love that process as a teacher. Sure, your body can't just move that way, hit that pose or nail that combination—but I know how to get my students there."
The intense study of classical ballet involves much more than just moves, as it has a rich history, language, anatomical background, and a call for rigorous techniques that result in dreamy, flowing, and incredible movement. And, Alana finds this all meditative. "All your problems disappear. You can't focus on anything else when you're practicing, or else you'll fall on your face!" says the ballerina who just began studying Pointe (a ballet technique that requires the dancer to support their body weight on fully-extended feet) a few weeks ago.
Alana honed her meditative state when she took the stage for her first true audition, for the Nutcracker. "I read up on Bruce Steivel [the internationally acclaimed Artist Director for Bay Pointe Ballet, professional ballet dancer, and choreographer]," Alana explains. "And it was pretty nerve-wracking dancing in front of him!" But, the young dancer impressed—and on December 9 she will perform in the Party scene and Battle scene.
On each Saturday leading up to the December 9 performance all 30 local dancers from across the county and other dance schools—chosen from the auditions—practice at Pacific Ballet, the Bay Pointe Ballet's official host studio. "Bruce had been looking in the area to find the right studio to work with," Suzanne explains. "I interviewed with him, worked with him last year, and have run casts for many nutcrackers, so it was a perfect fit."
For Alana and the 29 other local dancers apart of this production—the influence couldn't be more impactful. "To give my students the opportunity to work with a professional company is more than I could've hoped for," Suzanne adds. To work with paid, professional dancers is such a phenomenal experience. Some of these kids have been dancing for 8 or 10 years and have never had an experience like this, living in a small town."
The partnership between Bay Point and Pacific Ballet has streamlined Suzanne's mission to bring a professional company to Stockton, and to open opportunities for her dancers. As not only a teacher, but a mentor, Suzanne often spends more time with her students than their parents—between school, life, and practice four or five days a week. "I've had all the talks! She laughs. And in the end, I just want to give them a safe place to be involved in a discipline that will carry over into all aspects of their life."
And it's clear she's been successful, as three small children take to the dance floor while I sit in the back with Alana. Wise beyond her years, the dancer who enjoys reading historical fiction raves about her mentor and future plans, "She's unconventional but so thorough. She continues working with us until each student has the pose or combination, perfectly. And whether or not I'm going to be a professional dancer, I'm going to keep treating my training that way."
Alana's parting words? "Go see the Nutcracker!"
See the magic for yourself!
Nutcracker
Dec. 9, 7 PM
Bob Hope Theatre