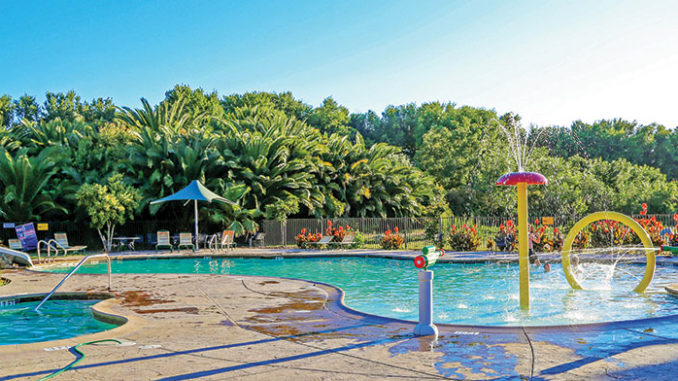 Ah, summer. When our beautiful Californian sunshine reaches its peak of west-coast perfection. For those along the coastline, this means warm beach weather, perfect for soaking in that lovely tan line, taking the kids out for a swim, or playing fetch with Fido along the lapping waves. For us in the valley? Summer is synonymous with hell. When reaching the triple digits is a daily occurrence, it's hard to love this simmering season. But lucky for us here in San Joaquin, we've got the Delta lapping at our backs, and picturesque marinas for a second home. Our favorite? It's gotta be Tower Park Resort and Marina, which has amped up the summer fun by leaps and bounds both on and off our Delta waters!
Whether you're a local in the midst of our fine appellation or taking a much-needed vacation from beyond our beautiful region, Tower Park Resort and Marina offers a variety of camping opportunities at Yogi Bear's Jellystone Park™! For those that enjoy the rustic comforts of the campfire, tent areas are in abundance. Looking to take a piece of home with you via a camper trailer or RV? The park accommodates a plethora of sizes, with different accommodations available to suit your family's specific needs. And for those of us that want to get away, but aren't looking to rough it up? Choose from differently sized cabins, filled with a little more than the "bare necessities" of life.
But now that we've got the sleeping arrangements squared away, what exactly is there to do at Tower Park Resort and Marina? The better question would be, where to begin? Tower Park Marina itself is loaded with waterside opportunities that get you out and onto the Delta in style! Rent out a boat, paddle boards or pedal boats, and kayaks to truly taste the twists and turns of the channels. Abundant fishing is at your fingertips, along with fueling stations and temporary birthing spots, in case you need to tie up for a bit! After you've gotten your toes wet, you've got to head up to Sunset Sweets for some tasty treats.
Land lovers need not worry about the boundless opportunities available to them! From poolside fun to LazerTag, gaga ball pits, and more, kids of all ages can freely enjoy summer's embrace. New golf carts are readily available to enhance your travel experience, allowing your family members to get from the giant jumping pillow, to the water sluice for some gem mining, volleyball courts and weekly themed activities.
Enjoy Your Visit At:
Tower Park Resort and Marina
14900 W. Highway 12, Lodi
(209) 369-1041, TowerParkResort.com