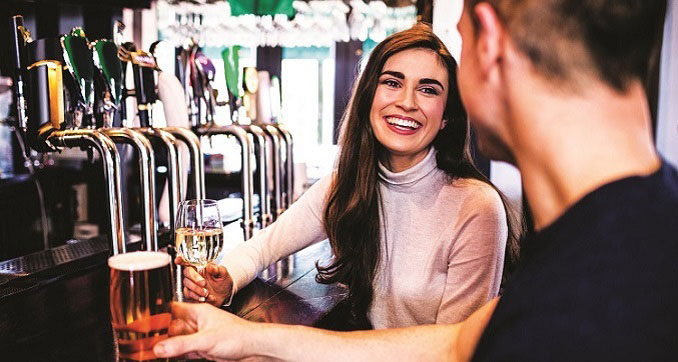 It's the dawn of a new drinking era, my friends! San Joaquin has cultivated an acute appreciation for the pint. Never again must we force our poor taste buds to endure the swill of lesser ales, or take the long trek across the Altamont for something worthy of our time. No, the pubs we've scoured the region for have accepted the call for a higher level of suds, and so we bring you the modern taverns of kings. Relish in craft beers, specialty cocktails, and taps from local breweries. And rejoice in happy hours, weekly events, and bar bites that bring out the best in your brew. We promise you won't be disappointed.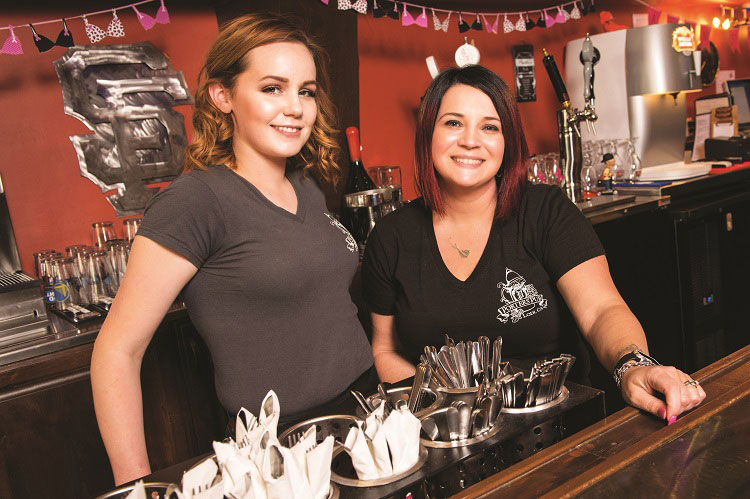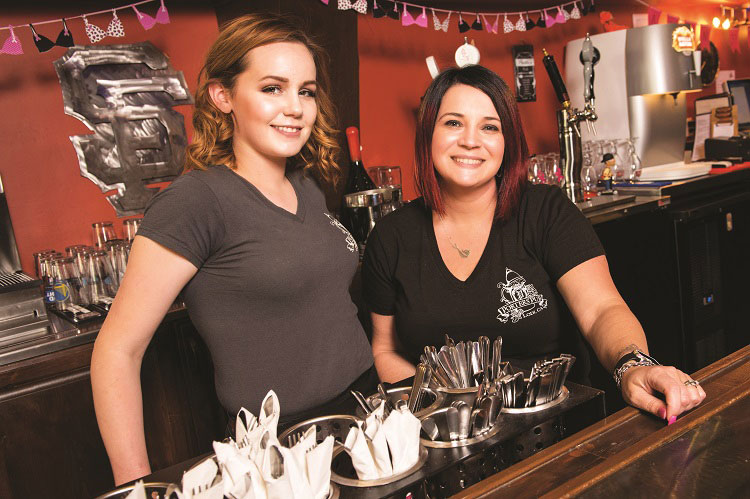 Porter's Pub
121 S. School St., Ste A., Lodi
(209) 400-7147 / PortersPubLodiCA.com
If it's game day, you know where you're headed. Porter's Pub is the open floor plan with the eight TVs you leave your family behind for. Or, you know, they could maybe come along, too. From hockey to basketball and golf, Shae Porter, owner of Porter's, is happy to take requests to find the channel you can't afford to miss out on. In fact, she goes so far as to open up her pub a few hours early just to serve breakfast to hungry fans when football season begins. With food options geared toward their sports counterpart, it's always a treat to come in for that authentic stadium experience. Sample one of 13 different craft beers on tap, always rotating throughout the year. Wines from local makers are also readily available, including Oakridge, and Klinker Brick, or Michael David by the bottle.
Foodie Focus!
Need something to go with your favorite craft blend? If pastrami, or tri-tip, French dip, and chicken pesto sandwiches ignite your senses, you're at the right place. Get yourself a chorizo burger or nacho mama's burger to spice things up a bit. Need to watch that calorie count? Go for the cranberry spinach salad.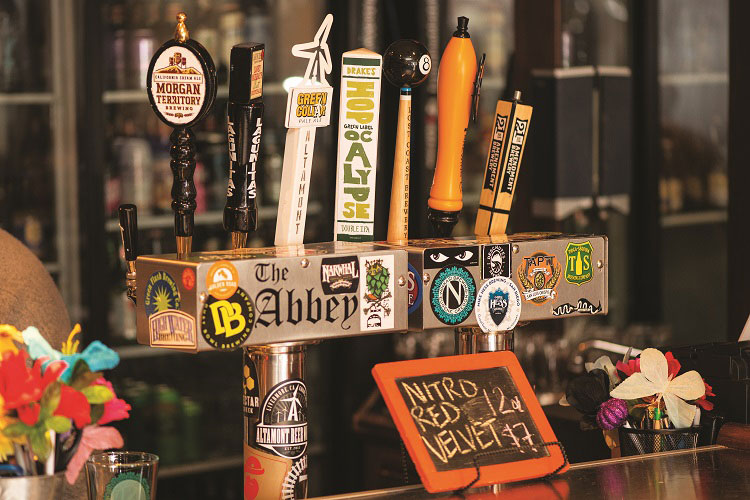 The Abbey
2353 Pacific Ave., Ste B., Stockton
(209) 451-1780 / AbbeyStockton.com
Ever want to taste the sweet labors of monastery living without taking thy holy vows? Now you can! The Abbey is a Trappist Pub which features unique beer blends produced by monks. Pull up a seat at the bar and enjoy brews like Chimay, West Malle, and Delirium. Looking for craft? No problem! The Abbey hosts a rotating selection of California and Northern California-based craft beers. These are perfectly enjoyed while snacking on a superb menu of apps, salads, entrees, and more. The Abbey itself is a small, but a mighty point of interest on the Mile whose presence has lingered in the area for over six years. You can have a taste of all The Abbey has to offer, especially during their happy hour, from Tuesday – Saturday, 4-6PM.
Foodie Focus!
If you're looking to think outside the box for foodie's sake, you've got yourself a fantastic array of menu items to choose from. Get started on the scotch egg, a soft-boiled egg wrapped in sausage and breading. Try out the frog legs for something off the handle with house-crafted slaw and spicy remoulade.
Valley Brew
157 W. Adams St., Stockton
(209) 464-2739 / ValleyBrew.com
Fresh air and summer-kissed sunshine spilling across San Joaquin means you can't afford to miss kicking back a few at Valley Brew, which boasts the largest outdoor patio in Stockton! As the city's oldest brewery and home to UOP's Jazz Club, Valley Brew is Pacific Avenue's family-friendly escape for fun—seven days a week. In its twentieth year of operation under Kellie Craig, the brewery has continued to expand and accommodate its growing clientele with over 30 rotating taps and nine televisions that feature sports packages from NFL, NHL, NBA, and MLB. Whether you're here for game-day, food, or live entertainment, you've got to try Valley Brew's own masterful creations, from Black Cat Stout and Luna Blanca Golden Ale to Pale Wheat and Berry Ale. Happy Hour runs Monday – Friday, from 4-6PM and offers food and drink specials.

Foodie Focus!
Executive Chef and Co-Owner Eric Davis treats guests to a fine-dining experience to sip to, incorporating fresh, seasonal products purchased locally into his menu. Enjoy some of the best burgers in San Joaquin, New York steak sandwiches, and mouth-watering gumbo.
Finnegan's Irish Pub & Restaurant
6002 Pacific Ave., Stockton
(209) 951-4782 / FinnPub.com
Fun and Finnegan's goes hand in hand. Just ask the frequent return customers who can't get enough of the brews and bar bites! Just a stone's throw from Lincoln Center, 24 taps are always flowing that offer up both oldie-but-goodie brews and specialty suds. It's that casual feel that Tony Finnegan, owner of the pub, strives to provide his guests. Local breweries are called in for tap takeover on Thursdays to showcase their very best ales on sale. Billiards are set to get your game on with friends, and TVs are hooked behind the bar to broadcast your sports requests. The best part? Your little ones can get in on the fun until 9 PM, with an affordable kids menu to keep them full and content while parents can visit with friends! Gear up for happy hour, available all week long, from 11AM–7PM.
Foodie Focus!
You haven't lived until you've sampled Finnegan's Irish Fish Tacos. These bad boys are a staple for anyone who wants the real Finnegan's experience. All hamburger patties are hand-made third-pounders. Our favorite? The Gun Slinger, a western barbecue bite with thick slabs of bacon, onion rings, and more.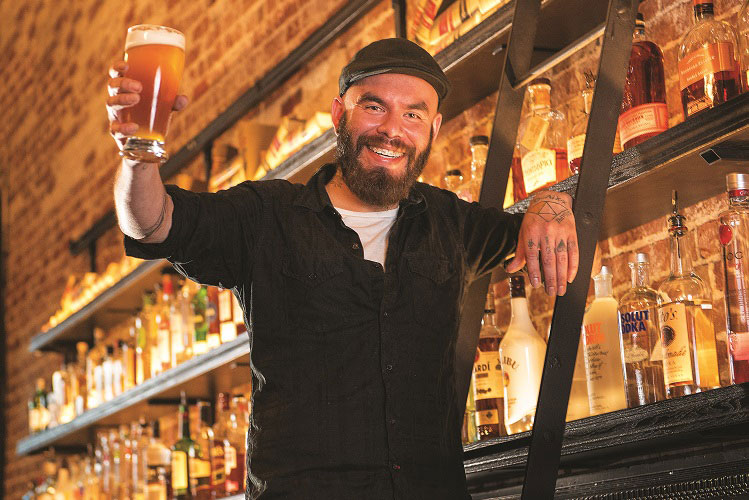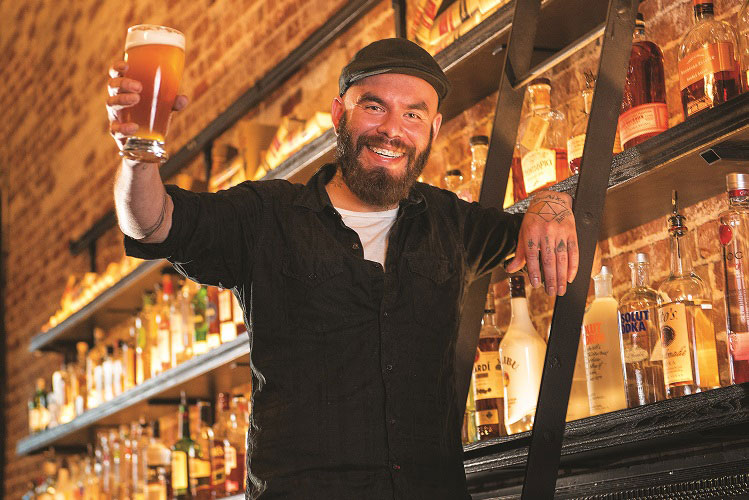 Deliberation Room
19 N. California St., Stockton
(209) 910-9477 / Facebook.com/DeliberationRoom
On the forefront of the rising downtown Stockton scene is the Deliberation Room, our very own 1920s speakeasy, inspired by the bootlegging era. Jacob Benguerel, owner and operator, tore away the walls of the building to expose the raw brick underlay beneath and focuses on providing his guests with a cityside escape akin to Chicago. Dipped in local artwork, whiskey barrel tables, and a revolving menu of unique soups, sandwiches, and salads—the Deliberation Room is a hidden gem for those seeking an inspired drinking space. Sample from 18 different bottled craft beers, rotated monthly, including favorites from Dustbowl Beers in Turlock. Signature cocktails are a must-sip during your visit, which feature new takes on old classics. Enjoy the Judgement Proof, inspired by the Moscow Mule. The Solicitation is by far the most popular, mixed up with vodka, lemon, elderflower, and champagne. Drop in for happy hour from Tuesday – Friday, 4-7 PM.
Foodie Focus!
From hog wings to salads, tri-tip sandwiches, and soups, the Deliberation Room features a little bit of everything for any palate. Enjoy their famous cheesesteaks or give a shout out to Stockton by taking a bite out of a few asparagus potato skins.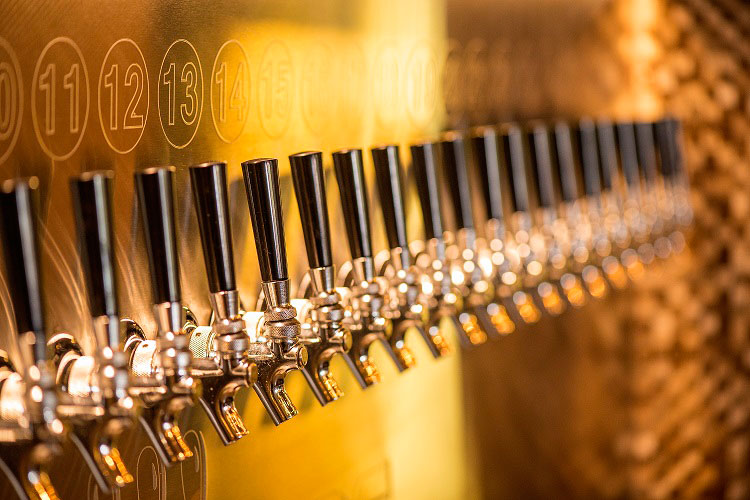 Taps Barrel House
1924 Pacific Ave., Stockton
(209) 466-3683 / Whirlows.com/Taps-Barrel-House
Do a double-take! Because Taps Barrel House is hooked up to Whirlows on the Mile in all the right ways. These tandem buildings allow you to walk on over to Taps' side to grab a pint from 28 fantastic, craft-centric taps. And as the official tasting room for the High Water Brewing Company, brews like Campfire Stout and Aphotic are always readily available. Enjoy live music and a variety of themed specialties throughout the month, such as flight nights, and bring your own bottle! Need to grab one to share? No problem! Taps Barrel House offers a dazzling array of craft bottles to choose from. Pick your blend, and pop the top! Stop in to enjoy game night from the televisions available on Tap's side, but be sure to mosey on over to Whirlows to get some grub.
Foodie Focus!
There' something for every fickle appetite at Whirlows. Scoop up an order of jalapeno rings, fried zucchini, or buffalo fries to share with friends. Need a little more meat on those bones? We suggest Ryan's Pulled Pork Sandwiches or a Grilled Portobello!