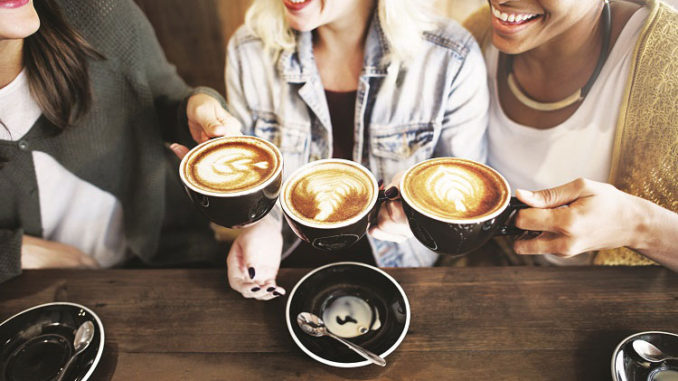 Why waste time taking a hike over the Altamont? Downtown Tracy is brimming with the latest and greatest in trendy restaurants, historically entangled art venues, and shops just begging to be browsed! We've taken our trip down the marvelous stretches of Central Ave, and 6th St, Gillette Alley, and everything in between. Now, it's time to take yours!
A Grand Ol' Time
All the world's a stage, and who would know better than the performers of Tracy's Grand Theatre Center for the Arts? This historic masterpiece has sat front and center in downtown since the late 1920s and has played host to countless world-renown acts. Catch both local, and touring productions throughout the year.
Grand Theatre Center for the Arts
715 Central Ave., Tracy
(209) 831-6858
AtTheGrand.org
Boundless Boutiques
Whether you're looking for something classy for date night, or want an inspired centerpiece to complete your living room design, downtown Tracy offers a plethora of unique shops fit for any function! Bellissima Boutique boasts some of the trendiest outfits this side of the Altamont, and with a revolving stock of accessories and seasonal attire, you won't go out of style.
When you're looking for something vintage, you've got to stop in to The Owl Box. Their assemblage of chalk paints make for a perfect housewarming present for someone looking to spruce up their furniture or home. Pair it up with unique jewelry, scented candles—or take one of their workshops!
Mia Bella's Boutique is another shoppe we can't resist, with a blend of cute, glistening accessories, inspired scarves and clothes, and darling outfits for the little ones! You'll want to stop in to pick up some holiday-themed accents!
Bellissima Boutique
55 W. 10th St., Tracy
(209) 834-1395
Mia Bella's Boutique
61 W. 10th St., Tracy
(209) 229-1886
MiaBellasTracy.com
The Owl Box
131 W. 10th St., Tracy
(209) 830-0796
OwlBoxVintage.com
The Daily Grind
We wouldn't be doing downtown Tracy justice if we didn't discuss the cute coffee shops shuffled along the streets! Barista's Coffee House offers that classic San Francisco corner shop vibe, without the hustle and bustle of the Bay. But don't be fooled—it can get rather busy on a Saturday due to their caffeine-laden concoctions!
World Coffee House keeps the younger clientele on their toes with specialty drinks like boba milk tea, and a variety of snack foods. And you've gotta give props to Vita Dolce, whose ice cream gets as much love as their beverages. Your foodie cravings are cared for year-round!
World Coffee House
69 W. 10th St., Tracy
Barista's Coffee House
112 W. 10th St., Tracy
(209) 830-6050
BaristaPDX.com
Vita Dolce
11 E. 6th St., Tracy
(209) 834-1234