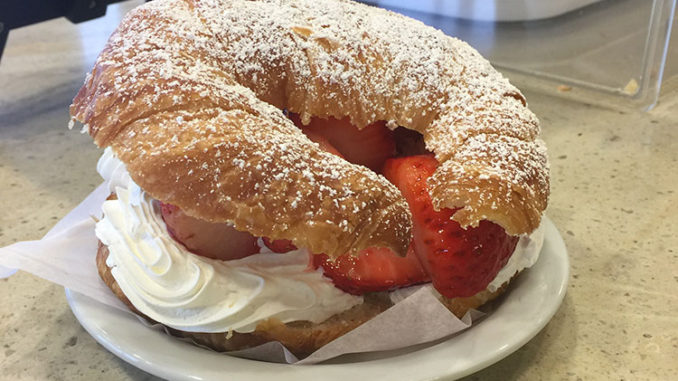 From its tiny little seeds, to the robust flavor contained in every bite, the strawberry is one fruit that conquers the hearts of all. You can find it dipped in chocolate and ready to eat on Valentine's Day, it makes for a delectable ingredient in a fruit salad, and let's not forget how the strawberry works as a natural exfoliant for the skin! Yes, strawberries really are nature's little wonders, which is one reason why you can find them dotting the landscape across our beautiful valley.
The strawberry industry first blossomed in our own backyard in the 1900s. Because of our temperate climate, these delectable berries find that our home is just what they need to flourish. Loamy soil and crisp winters make California the leading state for all strawberry production in the United States. Florida, the second largest producer, doesn't come close to our production rate, which lingers around 80 percent every year.
But putting flavor aside, what is it about the strawberry that makes it so tantalizing? We checked the numbers and found that one serving of these crimson baubles provide nearly 150 percent of your daily vitamin C allotment! Enjoy a hearty boost of 29 percent Manganese and 12 percent of your daily fiber, to boot! Now that's more than enough reason to get your grub on! But why not go bold this season and start your own strawberry plant? With those luscious berries sitting pretty in a patio pot or along a planter box, you'll have plenty of opportunity to try out the delicious recipes we've come across.

Local Flavor: Strawberry Croissant by Panfino Café
A definite sweet tooth fix! Enjoy whipped cream over layers of strawberries, all snuggled up between two halves of a croissant! With powdered sugar dusted over top, it's a simple, and flavorful treat for any occasion.
Panfino Café
4780 West Lane., Stockton
(209) 292-8741
Panfino.net/
Summer Strawberry Sangria
Ingredients:
1 75 ML bottle Pink Moscato
½ C. strawberry flavored vodka
2 C. lemon-lime soda
6-10 Large strawberries
Directions:
In a large picture, combine wine and vodka. Add strawberries and refrigerate until ready to serve. Before serving, add lemon-lime soda and ice. *Recipe courtesy of HonestCooking.com
Strawberry Panna Cotta
Ingredients:
18 oz. container fresh strawberries, hulled. 6 more for garnish.
½ C. whole milk
1 Envelope gelatin
2 C. heavy cream
¼ C. packed brown sugar
1 Tsp. Vanilla
Whipped cream to garnish
Directions:
Puree strawberries until smooth. Push puree through sieve to remove seeds, or skim them off the top using a spoon. Set aside. Pour whole milk into large saucepan. Sprinkle with gelatin and let sit until gelatin softens, about 5 minutes. Turn on heat to medium, and cook, stirring until gelatin dissolves and mixture simmers. Add strawberry puree, heavy cream, sugar, and vanilla. Cook, stirring, until sugar dissolves. Divide among 8 ramekins coated with cooking spray. Cover and refrigerate until set, about 3 – 4 hours. Run knife around edges of ramekins, invert onto serving plates. Slice remaining 8 strawberries into fans. Top with whipped cream and strawberries. *Recipe courtesy of TheGoldLiningGirl.com