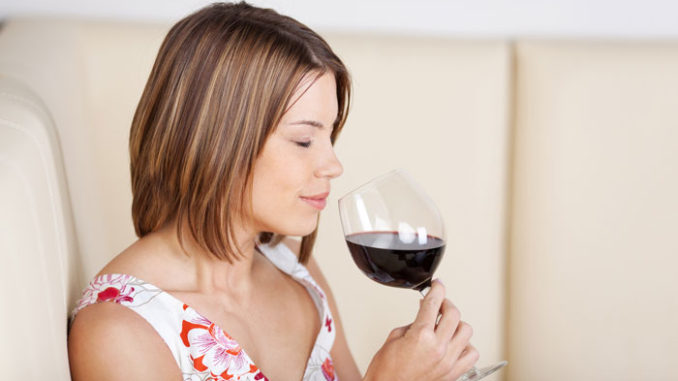 Wine sales have hit record highs in recent years, 2016 alone came in at around 238 million cases of wine totaling around $34 billion dollars, according to the Wine Institute. With so many of us enjoying the apparently not-so-rare glass (or bottle), it might be wise to keep in mind a few quick tips and tricks to have us expertly sipping our favorite vintages.
Ordering
Even the most experienced wine drinkers among us can feel intimidated when the waiter presents that long, confusing wine list. Don't hesitate to ask for recommendations from your waiter, or in more elegant establishments, there's usually a sommelier on hand to aid diners as they pick the perfect wine.
Pouring
Hold the wine bottle at its base, fill the glass halfway to allow the wine to breathe and always pour for others before filling your own glass.
Icing
Contrary to what many think, it's perfectly acceptable to add a couple cubes of ice to wine that maybe didn't have time to chill to the right temperature. Be sure to leave them in just long enough to cool the wine, and then remove them before they melt.
Holding
Start with the right grasp and hold your wine, if in a stemmed glass, by the stem or base. This prevents the warmth from your hand from changing the temperature of the wine and also avoids those unsightly finger smudges.
Sipping
Give your wine a smell before your first sip to enhance the experience of its flavor. Take a modest sip and take your time with it to introduce it to your palette. For ladies, endeavor to sip from the same place on the glass to minimize lipstick marks.
Toasting
Always look your toasting partners in the eye when your glasses meet and always take a hearty sip immediately after the clinking commences—neglecting to do so is considered bad luck and poor manners.
Gifting
For most, a bottle of wine is a failsafe gift. Choose crisp white wines like a Sauvignon Blanc in warmer months, and a deep Merlot or Zinfandel in cooler months. For acquaintances, spend around $15 to $20 on a bottle but splurge for close friends on something you know they'll enjoy.
Whether attending a swanky soirée or mingling with close friends and family, these handy wine dos and don'ts will prove to be valuable tools to keep in anyone's social skills repertoire.