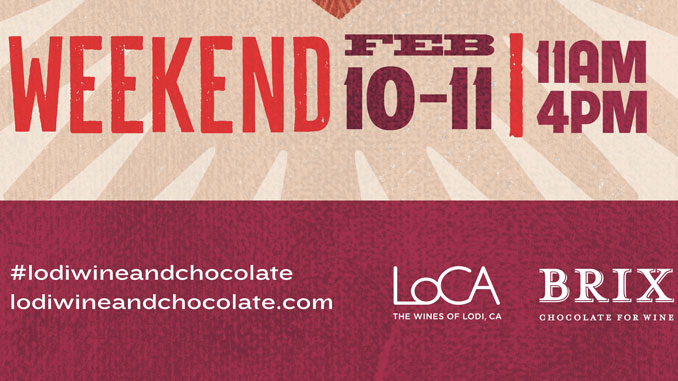 Every February, 6,000 romantics journey to Lodi for Wine and Chocolate Weekend!
This year will be no exception when the 21st annual event kicks off Lodi Wine's festival season on February 11th and 12th from 11 AM to 4 PM, at over 50 participating wineries. 
So grab your love, your bestie, or your squad (it's like a double, or triple date) for a fun-filled weekend of tastings, treats, and tours. Let's be real, where else can you sample a variety of Lodi's finest wines paired with rich culinary creations like chocolate chili meatballs, s'mores, Panini's, and more? You might even get to sample wine directly from the barrels, chat with the winemakers themselves, and participate in interactive wine tasting experiences. 
Earn the chance to win big with the Golden Ticket, when you purchase event tickets at the Lodi Wine and Visitor Center! See if you've won by unwrapping your complimentary treat from Brix Chocolate!
This jam-packed wine weekend is a sure fire way to ignite the romantic in us all.
Pricing
Advanced tickets $55
$65 @ Door
Where to buy your Golden Ticket? 
Lodi Wine and Visitor Center
2545 W. Turner Rd., Lodi  
LodiWine.com