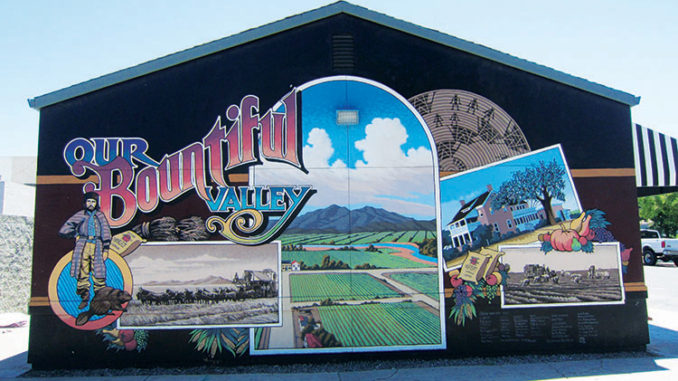 Trust us, folks. Playtime is never over in our corner of the valley! And we've always got a bucket list that's as vast as the various festivities, venues, and overall fun things to do in San Joaquin. Take, for example, the high speed chases that occur at the Stockton 99 Speedway, where your adrenaline is going for a ride with the driver! Or maybe you prefer the calming allure of the Japanese Gardens in the Micke Grove park grounds, where each stop is a retreat from the hustle and bustle of everyday life. Whether you're seeking some thrills or just looking for a grand ol' time, our guide has got your back!
San Joaquin County Fairgrounds
SanJoaquinFairgrounds.com
It's never a dull day for the kids when there's an event staged at the San Joaquin County Fair Grounds! From small activities taking place throughout the week, to much larger events such as the Asparagus and Tamale Festival, and now the return of the San Joaquin County Fair, it's pretty simple to understand why this corner of Stockton can be so fun!
YMCA of San Joaquin
YmcaSjc.org
Providing our children a safe place for both learning and fun, YMCA of San Joaquin has programs galore in everything under the sun. From aquatics and day camps, to youth sports and after school programs, each visit is not just another few hours dropped in the bucket, but an educational journey!
Big League Dreams
Manteca.BigleagueDreams.com
Big things begin when the first steps to greatness are taken, and that's exactly what Big League Dreams brings to each and every young baseball enthusiast that steps up to the plate. With mock scoreboards, walls painted with cheering crowds and stadiums built to mimic ones from the major leagues, your son and daughter will definitely find the spark of the game as they draw back their bat.
Stockton 99 Speedway
Stockton99.com
Experience the roar of the engines and the screams of joy from fellow high speed thrillchasers as you and the kids watch the races at the Stockton 99 Speedway. Each action packed lap is another throw of dirt on the quarter mile track, providing plenty of drifts, swerves and epic stunts during your visit!
When school's out and summer's in it's high time to scoop up the kids and set out for adventure! But where, you might ask, can you go with a car full of rambunctious cargo? If it's quality time and high quantities of fun you're after, we've got you covered! Check some of San Joaquin Magazine's superb selections below and get ready to fill those summertime hours with smiles!
Micke Grove Zoo
Step into a wildlife world like no other when you wander into Micke Grove Zoo. Various reptiles, mammals and birds paint an educational scene for you and your family to experience. Roam the paved roads in search of your favorite animal ambassadors or sign up to create an animal treat for your best furry, feathered or scaly friend to enjoy! If you're looking for something after the heat of the day rolls away try signing up for the "Zoo After Dark" program! Trek the pathways you know and love with flashlight in hand, campfire confections and a guide to lead you into the darkened depths! mgzoo.com
Micke Grove's Annual Events:
Summer
Father's Day at the Zoo
Zoo Zoom 5K & Fun Run
Fall
Kritters & Kids Golf Classic
Spring
Mother's Day at the Zoo
Wild About Wine
Zoo Camp
Japanese Gardens
Slip into a realm of utter tranquility when you enter into the lush Japanese Gardens located on the Micke Grove park grounds. Fashioned by Nagao Sakurai, a landscape architect of the Imperial Palace, it has thrived as a central piece of historical culture for the residence and guests of the Central Valley. Two varieties of Japanese cherry trees dot the landscape, accented by ponds filled with koi. Bridges cascade over these lovely waters, encircling the teahouse that sits near the center of the garden. Prepare to pop out your camera and set the scene for some amazing family photos! sjparks.com
Pixie Woods
Embrace a time when picture books paved the path to fantasy and childhood stories seemed as real as your own two eyes. Pixie Woods calls you back with your own little ones in tow to explore its tranquil waters on the Pixie Queen paddle boat, to roll along the intrepid rails of the Express Train or to ride around and again on their classic carousel. With their many playgrounds, slides and the small water park your kids can rush through to cool down, you'll find nothing, but big grins and good times. stocktongov.com
Pixie Woods' Annual Events:
Summer
Pixie Woods Wine Tasting
Christmas in July
Walter Banks Kids Fishing Derby
Father's Day Celebration
Fall
Halloween Party
Spring
Opening Day
Children & Youth Day
Mother's Day Celebration
Pixie Woods Birthday Bash
Children's Museum of Stockton
Show your kids a side of this wonderful world they've yet to experience by taking them down to the Children's Museum in Stockton. Let them loose under your careful supervision to explore the miniature metropolis, showcasing many fun places you'll find around San Joaquin County! Each exhibit is the perfect play area for having fun, making friends and learning valuable information about our world. Take your kids on a tour of the fire truck, helicopter and many other hands on displays for an unforgettable experience. childrensmuseumstockton.org
Stockton Ports
Grab your peanuts, crackerjacks and don't you dare look back as you head out to see the Stockton Ports in all their fine glory! With summer here it's time to cheer for our nation's greatest pastime, something you and your family can enjoy straight from the stands as home runs are shot off and out of the park! So surround yourself with the screams of fellow fans as a stadium of star-crossed baseball enthusiasts support their local favorites at the Banner Island Ball Park. milb.com
Lodi Skate Park
This skate park is loaded with ramps, grinding opportunities and rails as you gain speed and technique under the hot summer sun. Explore new tricks on their half pipe and spend a few hours more after the sun goes down when the automated street lamps kick on, providing much needed fluorescent to ensure you nail every drop back onto your board. lodi.gov
Curt Pernice Skate Park
Rated as number one among many skaters in California and designed by Team Pain, Curt Pernice Skate Park features a dropped bowl setup that runs into several pyramids with access to hips, flats and rails. Open to skateboarding and in-line skaters, this park won't want to kiss and make up if you fall flat. So get your gear on and give it your best when you take your first plunge. cityofripon.org
Tracy Skate Park
Tracy sets the stage when its boarders prep for a drop off the angled rails, the curved pyramid and the kickers located across this park. A perfect setup for those stepping fresh into the game and looking to get their feet wet, both skate boarders and skaters alike are welcome to work their way around the bowl, hips and other ramps. northwestskater.com/tracy.html
Dell'Osso Farms
Acres of adventure await your family when you step through the gates of Dell'Osso Farms! October opens up an array of marvelous attractions that last throughout the month. Make a pit-stop at the petting zoo, ponies and send some pumpkins packing at the pumpkin blaster! Take a trip on the tractor, scarecrow and hay rides or test your strength against a very bullish, bucking pumpkin! If you're looking for a little more adventure try the rope course on for size, but don't look down! Tour the carefully crafted corn maze without getting turned around, arranged into a new and impressive pattern each year!
When the chills of winter set in come back in December and enjoy Holidays on the Farm. Bringing to you all the joys of a snow day, experience high speeds while sliding down Snow Tube Mountain. Fly through the frigid winter air on the zip line and catch a glimpse of the farm like no one else! Enjoy some ice-skating along the rink and take a commemorative photo with Santa before picking out your Christmas tree.  Wrap up your evening by touring the mile long holiday lighting displays from the comforts of your own car. pumpkinmaze.com
Dell'Osso's May 5K Mud Run!
Looking for a little excitement before fall and winter? Bring a spare change of clothes and test your limits in the 5K Mud Run! Plow through each obstacle in your path while spectators cheer you on from the sidelines. Set a new best for yourself or take on the whole pack! Top runners receive a trophy and each competitor takes home a commemorative medal and T-Shirt. Those 21 and older will not only have the satisfaction of a job well done, but a free beer at the post race party in the beer garden awaits them!