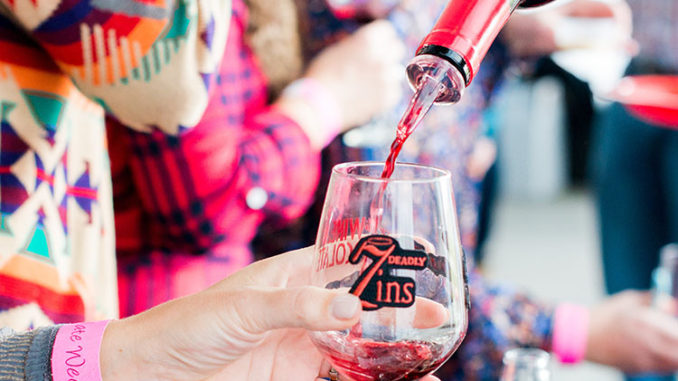 Wine & Chocolate Weekend Celebrates 20 Years
When it's a choice between wine and chocolate, rest easy knowing you'll never have to choose in Lodi. Because, once again, Wine & Chocolate weekend is upon us on February 11th and 12th! Celebrating their 20th year, this highly attended festivity draws together over 50 of Lodi Appellation's fabulous wineries, with a chance to win one of over a hundred prizes. One lucky participant will take home the "Golden Ticket", which includes a pampered stay at the lovely Wine & Roses Hotel, Restaurant & Spa!
Travel to your favorite wineries with your complimentary wine glass, some chocolate for your travels, and an event map to traverse the appellation! With every pour and nibble, your two-day staycation will be the perfect way to kick off Valentine's Day!
Have a taste with:
Wine & Chocolate Weekend
(209) 367-4727
LodiWineAndChocolate.com