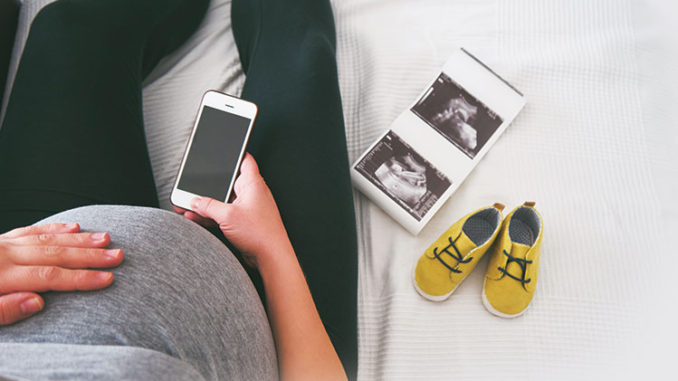 Whether it's baby names or must-have gear, the way we parent is constantly changing. There's always a new gadget on the market to make pregnancy, birthing, breastfeeding, and child rearing just a little bit easier, and thanks to the constantly evolving tech and medical fields, the parade of new, must-know pregnancy trends for expectant moms is always fresh.
The Gender Reveal
We're not talking about the party—that trend took off a few years ago. It's about how early you can find out the sex of the baby has actually changed. Unless you're carrying twins, a blood test can measure fetal DNA particles and tell you boy or girl at about seven weeks with a 90-95 percent accuracy rating.
Wearable Tech
First there was the FitBit, then the Apple Watch. Today, there is the Ava Fertility Tracker. The bracelet that can be worn at night (for ultimate secrecy) helps women track ovulation. Then, once you've conceived, use the Bloomlife wearable to monitor contractions at home. It even syncs to your iPhone!
Longer Pregnancies
It used to be that doctors would agree to c-sections and inductions anytime after 37 weeks, when the baby was considered full-term and out of harm's way. Today, it will be more difficult to find a doctor willing to speed up a pregnancy for anything less than a necessary medical reason. That's because new studies show, the longer a baby cooks, the better off they are in the long fun. And letting labor occur naturally, in most cases, is the best course of action.
Delay of Game
For the first time since 1947, the Office of National Statistics reported that more women in their 40s gave birth in 2016 than those in their 20s. The trend is expected to continue, as more couples choose to delay starting a family. Financial security and more women joining the workforce have been cited as possible reasons behind the trend.
There's an App for That!
After the University of Copenhagen released a study linking the pill to depression, more women might abstain, opting for other forms of contraceptives. Technology may fill the void as family planning apps used to prevent pregnancy gain popularity. These apps will give women more information abour their bodies, help hem choose the best time for conception, and assist with IVF and egg freezing decisions.
"There's a lot of information from applications and devices that can be learned, but always take them with a grain of salt because your interpretation of them might not be accurate every time." – Dr. Eugenia Hurlbut, OB/GYN at Gill OB/GYN Medical Group, Inc.