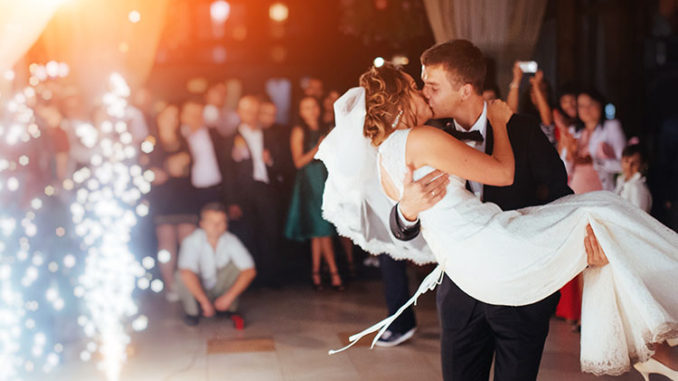 7 Tips For Making the Most of Your Wedding Day
You've likely spent months, if not years, planning the ideal wedding day; every detail from seating arrangements to party favors has been thought of. Now is the time to relax, sit back, and enjoy the results of your arduous planning.
1) Don't get distracted by details. Instead of stressing over "the plan," designate someone (or several people) to worry for you. Put a bridesmaid in charge of ensuring the groom's men look presentable, let your mother-in-law oversee decorating, and let the wedding planner do their job. Today is the day to delegate.
2) Start the day right. Whether it's a massage first thing in the morning, or a cup of coffee with your wedding party, make sure the day starts off on the right foot. It'll set the tone for everything to come.
3) Take care of yourself. Remember to eat and drink water, sit when you need to, and get a good night's rest. Fill your bag with small snacks and let those around you dote a little.
4) C'est la vie. Make this your mantra. Everything that could have been done has been done, and now is the time for rolling with the punches. Chances are you'll be so caught up enjoying the little moments, you won't notice a hiccup here or there.
5) Make it your day. If how you thought you would feel isn't how you actually feel on your big day, let it be known. It's okay to change plans. Need to see your fiancé one more time before the big moment? Ask the photographer for an impromptu "first glance." It's okay to change your mind.
6) Live in the moment. This may sound easier said than done, but try not to become consumed with thoughts of how momentous the occasion is, and instead enjoy the family and friends who have gathered to celebrate YOU.
7) Find extra time. If I've heard brides say one thing too often it's that the wedding day went by too fast. When months of planning culminate in one day (or really a few hours) it's easy to feel you didn't get enough. If you can persuade the venue to stay open for an extra hour, do it. If you need one more slow dance with your new spouse, demand it. Find time where you can and make it count.