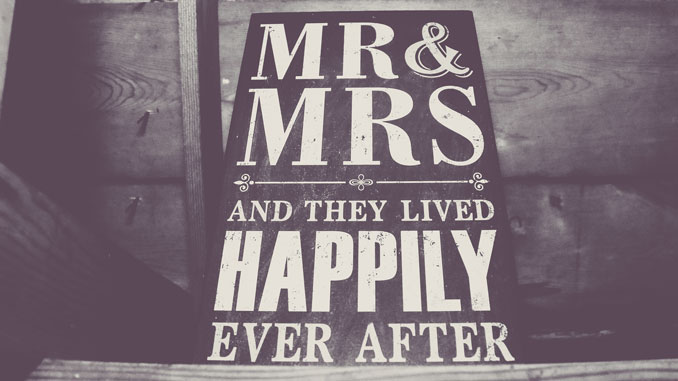 If you draw inspiration from the past, you'll have no shortage of wedding worthy historical themes.
However, executing this vision can be a bit like threading a needle. If you're too heavy-handed, your guests may feel like they've spent the night at Comic-Con; yet, not enough detail and these elements will seem more arbitrary than intentional.    
Each historical themed wedding will require an entirely different approach, but there are certain elements–like the venue, color scheme, and dress–that can make or break the theme.
The twentieth century is a treasure trove of historic eras, making the not-too-distant past a great place to seek inspiration. The Roaring 20s and the Hollywood glamour of the 50s both provide an opportunity for memorable wedding themes. These eras lend themselves to an over-the-top elegant venue, such as a mansion or hotel ballroom. Consider historic buildings like the 1923 Woman's Club of Lodi with its white columned façade, crown molding, and hardwood floors. From here these themes diverge.
For a bridal look even Gatsby would approve of, opt for a tea length wedding dress with champagne accents. Add a little extra pizazz by choosing a pale pink gown that will pair great with a champagne and rose gold color scheme. The bridesmaids should have beaded dresses, feather hair pieces or headbands, and be ready to dance the night away to the live jazz band–with cocktails in hand, of course.
Channel Audrey Hepburn's timeless glamour with a black and white 1950s theme. The bride will be red-carpet-ready in an understated ballgown with a boat neckline, elbow length gloves, birdcage veil, and red lipstick. Meanwhile, her groom should leave the necktie at home, opting instead for a dapper bowtie. Splurge a little and book an orchestra for the occasion.
If you're looking for a theme that reaches even deeper into history, nothing is more romantic than Elizabethan England. Find a venue with expansive gardens and adorn banquet tables with peonies and candles that fit into a royal burgundy and gold color scheme. If you're not one for speeches, have your friends and family instead read from Shakespeare's sonnets as guests enjoy a traditional English meal of roast lamb and Yorkshire pudding.
Choose an A-line wedding gown with an empire waist, square neckline, and brocade fabric or add some bravado to your walk down the aisle with a princess ballgown fit for a queen. Consider a thick choker necklace as a nod to the ruffled collars of the time.
If you are able to find the balance between period elements and modern trends, your wedding is sure to make history.