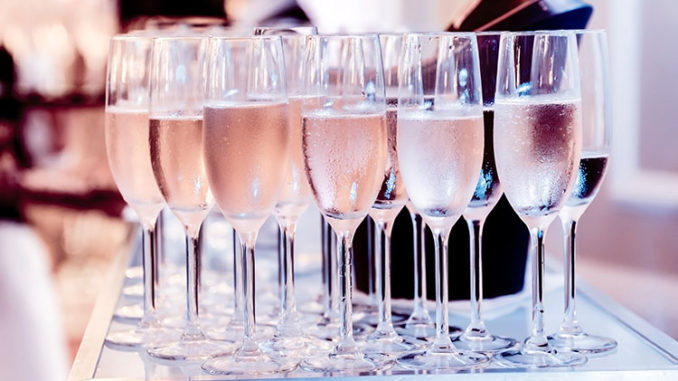 Decoding bar types and expert tips on how to make them the best
When it comes to wedding refreshments, don't let the bar be an after thought. Instead, have the libations be a central part of the festivities and entertainment. Decorate it, pay for ihttp://sanjoaquinmagazine.com/2017/01/a-wedding-guest-walks-into-a-bar/
t, or make an entire theme out of it (tiki bar, anyone?)! A well-stocked or well-thought out bar can be the focus of a reception-second to the bride, of course.
Open Bar
Perhaps the most popular type of wedding bar, open bar means exactly what it implies: the bar is open to wedding guests for the duration of the event. From cocktails to beer and wine, an open bar allows guests to order whatever they please on the host's dime. When booking, remember this means paying a flat fee for bar services, and the tip is usually included. However, just because the drinks are on you, guests may still need to bring their ID to show the bartender. If they don't have their ID stored before your event, sites like ID Moose can help you get prepared for the big day.
Raise the Bar: Handpick the alcohol. Instead of choosing only liquors from a low-level package, put one or two top shelf options in the mix.
Consumption Bar
A consumption bar is similar to an open bar, but without the flat fee. Instead, hosts pay only for the alcohol consumed. This can be a positive if guests don't imbibe too much, but it can also bite you in the end if heavy celebrating blows the budget.
Raise the Bar: Budget a problem? Get creative. Offer the consumption bar for cocktail hour then switch to beer and wine, or cut it off an hour early. Cutting down on the time libations are limitless can make this dream bar a reality.
Beer & Wine Only
Some venues require beer and wine only weddings while other brides and grooms look to this bar package to save money or cut down on family drama. With this approach, guests can choose between pre-selected beers and wines, but liquor isn't an option.
Raise the Bar: If possible, offer liquor to those who really want it – for a price. Consider footing the bill for beer and wine but allowing guests to buy cocktails at a cash bar. A signature cocktail is another way to sneak in a dose of hard liquor without purchasing an open bar package.
BYOB
No, this doesn't mean asking guests to bring six-packs as wedding gifts (though I suppose you could); some venues offer hosts the option to buy their own alcohol to be served at the party. Bring a few cases of wine or a keg to get the party started!
Raise the Bar: Consider buying more than necessary to make sure alcohol doesn't run out before the night is over. And don't forget the champagne!