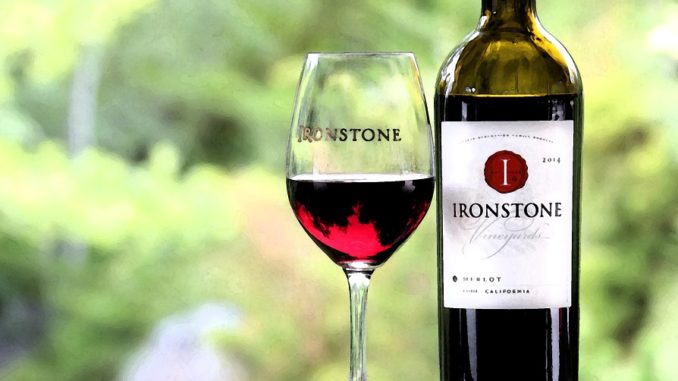 Welcome to a vineyard whose heritage runs from the deep roots of our Lodi Appellation to the rolling Sierra Foothills—combined to create an exceptional winery along the schist rock and limestone to which the property owes its name. Ironstone Vineyards is a venue for weddings, concerts, and a variety of events, with grounds as rich in history as they are in award-winning wines.
After inheriting 12 acres of farmland from his father, John Kautz learned of Lodi's perfect wine-grape climate, built up his grape supply and winery business, and today, provides both to countries across the globe.
The winery itself is a family heirloom on wife and co-owner Gail Kautz's side of the family. What was once a weekend retreat in the foothills has transformed into a 19th century styled gold stamp mill. "My family grew up visiting there, so my father and mother decided it would be perfect to build Ironstone," says Joan Kautz, Global Sales & Marketing. "When we first decided to build the winery, my parents wanted to build in an old mine shaft. They formed a mining company and built the winery into the mountain. Our gorgeous rock fireplace is made from that very stone."
During your visit, cozy up by that very fire, or have a seat at the century-old bar, which made its trip from New York before finally calling Ironstone home in 1992. The ambiance is perfect for sampling Petite Sirah, a rich wine that's made the eighteenth spot in Wine Enthusiast's Top 100 Best Buys of 2016. Tour a taste of the tropics with Obsession Symphony, an aromatic wine with shades of peach, pineapple, and ginger. And you can never go wrong with Ironstone's Old Vine Zinfandel, with its rich, fruitful flavors.
These specialties have been crafted and aged in the Wine Caverns, caves that the miners blasted out, all-the-while complaining that the ancient rock was "like iron". These caverns retain a perfect temperature and humidity year-round, ensuring that each treasured drop is just as incredible as the last. Take a tour, if you can, and visit with the whole family to experience a tasting in gold mining history, entertainment, and much more.
Your Journey Awaits At:
Ironstone Vineyard
1894 Six Mile Rd., Murphys
(209) 728-1251
IronstoneVineyards.com