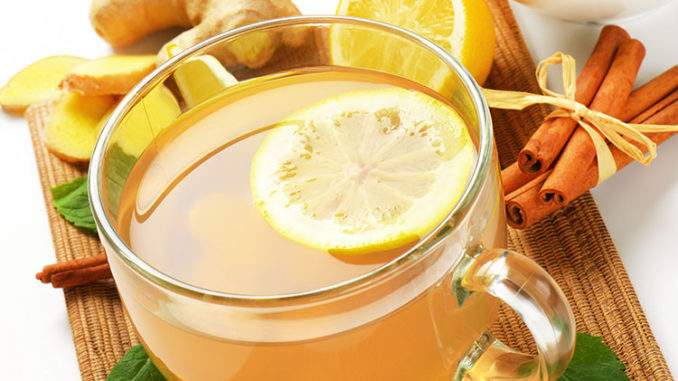 Ginger's super-charged benefits!
From ginger tea and infused smoothies to gingerbread—it seems as if everyone is head over heels for the flowering plant's rhizome (root), which has been cultivated and used in cultures throughout the globe for centuries. This special spice has cropped up in various desserts, diet plans, and detox teas. Even celebrities like Selena Gomez have made it a part of their daily regimen! Whether you're curious about all the Hollywood hype, following the latest trends, or walking to the beat of your own hip and healthy drum during your ginger discoveries, studies have shown how wonderful this intriguing piece of plant is for our bodies!
Ginger originally hails from southern Asia, grown from the Zingiber officinale plant. Although it may look like the root, it's actually an underground stem! Ginger thrives in tropical climates, where the temperature and humidity are equally high. Throughout its journey across the continents, it's become a staple in teas, sweets, beers, and various recipes. And as many ginger fans can attest, it's the perfect all-natural prescription for a variety of stomach problems.
Going on a cruise, but worried about seasickness? Bring along some candied ginger to chew on for nausea relief. Feeling a little funny after dining out? Knock out any nasty bacteria brewing in your belly by drinking a few cups of ginger tea to curb dysentery. Studies have confirmed that ginger can help relieve muscle pain and aids with cramping during monthly menstrual cycles. Another huge benefit from this miracle spice is how helpful it's been for cancer patients currently taking chemo. It's not only curbing those nasty bouts of nausea, but helping to improve appetite!
If you aren't so keen on tea or candy, go Gomez style and chug it all down in one go with a ginger shot. These liquid boosts are shown to support your digestive and immune system and help keep intestinal inflammation at an all-time low. So, what are you waiting for? Get your hands on some ginger and start feeling better today!
A Cup of Ginger Tea
Make your own fresh batch of ginger tea with our easy recipe:
After purchasing fresh ginger, wash and peel it down. Cut ginger into thin slices and drop into a cup. Pour boiling water over top and add fresh lemon juice or honey to taste. Sip away and enjoy all the benefits.