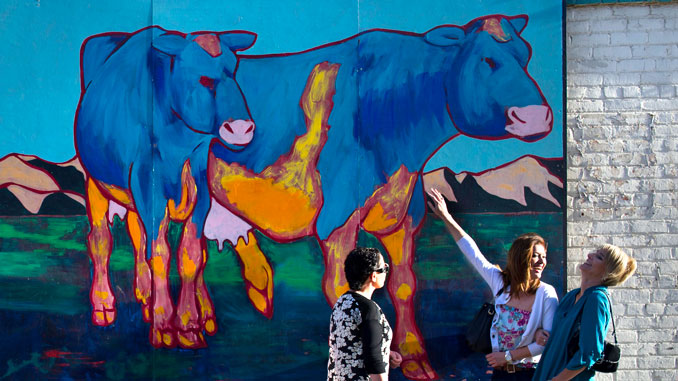 Lompoc, California is an alluring, albeit small Santa Barbara County town best known for its wine, art, and cuisine.
Just a few hours drive from San Joaquin County, you'll feel worlds away as you sip your way through the busy wine ghetto, taste bites from family-owned gems, and take in the many collections of art—from museums to sidewalks to murals. Plan a November escape just before the holidays and enjoy the coastal breeze over a glass of the region's most coveted Pinot Noir before strolling down a rocky beach. There's much to see, do, and taste in Lompoc.
---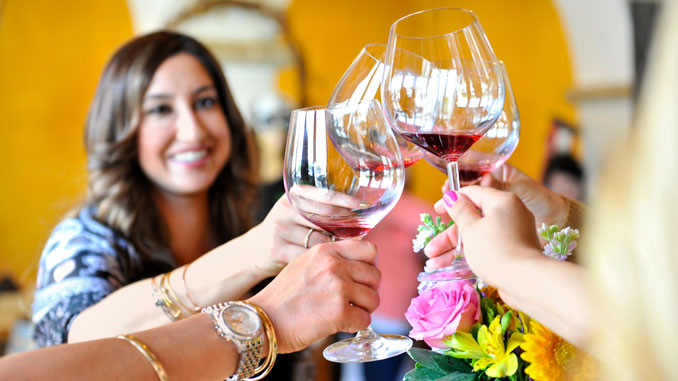 Wine
Lompoc is a town still finding its identity. It boasts many claims to almost fame as both a surfing destination and a rocket-launching military town (an activity that is still alive and well). However, the region's most popular export is wine. It's a mix of the region's geography, created by the way the hills surround the Lompoc vineyards and the Santa Ynez River, and maritime weather resulting in brisk daily ocean breezes and early-forming, late-dissipating fog unfound in the rest of the United States, that is responsible for turning out some of the world's most flavorful pinot noirs and chardonnays. In fact, many Santa Barbara wineries (and beyond) pull their grapes from Lompoc vineyards specifically for these flavor profiles.
Explore Lompoc's wine scene, a collection of tasting rooms representing more than 30 small production wineries in and around town, scattered across three destinations—the Lompoc wine ghetto, the Santa Rita Hills Wine Center, and Midtown Lompoc.
The easiest place to taste is the wine ghetto where 19 urban tasting rooms—often occupied by the winemakers themselves during business hours—draw in customers.
Don't skip two of our favorites. Transcendence Wines has an F Street pinot noir that's a must try, and it's likely the winemaker will be the one pouring your glass. Two doors down, Zotovich Vineyards Tasting Room offers a wide selection of pours, and shares a winemaker with Transcendence. (300 N. 12th St.)
If you haven't gotten enough wine, head to Lompoc's other two destinations. And, while in town, always pair meals with local vino. Most restaurants in town boast a wine list filled with favorites. Ask your server for suggestions. Expert advice: Expand your palette with the region's coveted Bordeaux's and Rhones.
---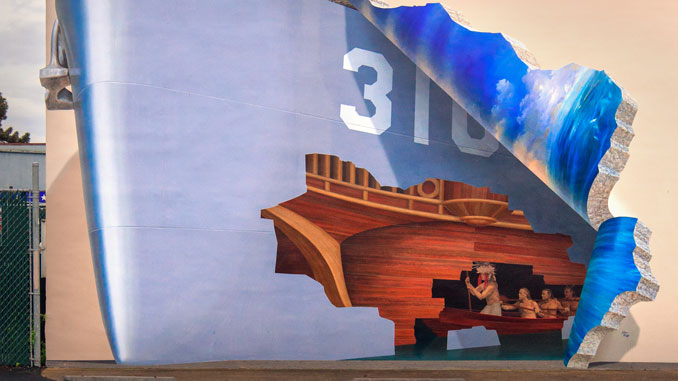 Art
Art inundates every corner of this Central Coast city. From the painted crosswalks downtown—patterns of wine glasses and bottles take the place of standard stripes—to the murals painted on just about every building in the city, there's plenty for art connoisseurs and the casual observer to enjoy.
In Old Town Lompoc dozens of colorful murals decorate street corners, alley ways and the sides of prominent buildings. Most have a connection to the town's rich history, taking you from the earliest days of civilization to more modern times. The only outlier perhaps is a large dinosaur that looks like it will jump off its wall and eat you if you get too close.
The murals are a sense of pride for Lompoc residents, but they are only the tip of the town's rich art roots. While exploring the art downtown step into Cypress Gallery for a look at fine art made by more than 60 prominent local artists. The pieces range from giant canvas streaked with watercolors and oils to smaller photographs, ceramics, and jewelry. (119 E. Cypress)
Just across the street the Lompoc Museum features art of a different kind. The main exhibits are a collection of tools and artifacts from the Chumash and other Native Americans who used to inhabit what is now known as Lompoc. Downstairs you can learn more about the area's wildlife. (200 S. H St.)
Enjoy the architecture, too—stop by the Artesia School House, Andrew L. Huyck House, and the Italian Stone Pines before heading out. All of these are stops on the official Old Town Lompoc Heritage Walk (brochures available at the Lompoc Valley Chamber of Commerce & Visitors Bureau, 111 S. I St.)

---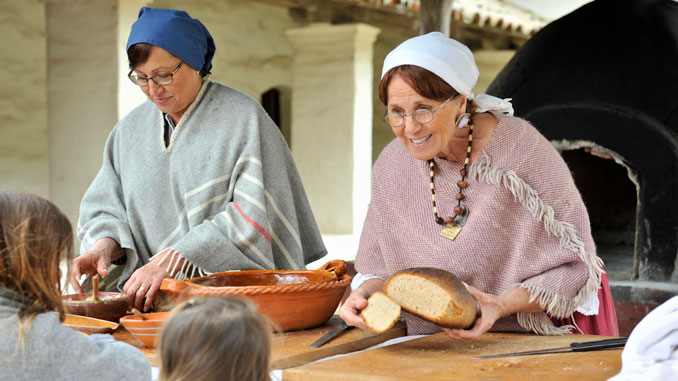 Food
Lompoc possesses a small town charm, but its stature doesn't take away from the quality of its cuisine. Be amazed by the easy hometown dishes offered throughout the city, and the more upscale eats featured at Lompoc's high-end albeit still casual stops.
When it comes to where to eat, don't skip Sissy's Uptown Café. This locally owned family joint boasts a menu brimming with comfort food (we ordered up tuna melts on our trip in). The best, however, comes with dessert. A full menu of homemade pies made local daily fills the board. Pick one to share, or split a couple to try a few flavors. Before leaving Sissy's, visit the attached wine shop. Here is a good place to stock up on bottles from your favorite wineries, as well as a few other goodies. (112 S. I St.)
Locals also love 805 Chophouse for lunch or dinner. The veteran owned and operated business hosts two meals six nights per week (sorry—no Mondays!). There's a little bit of everything on the menu including burgers, pasta and, of course, steaks. Finish every meal with a craft beer on tap, or a glass of wine. (319 E. Ocean Ave.)
When you're ready for a gourmet meal, head to Valle Eatery + Bar. Located inside the lobby of the Hilton Garden Inn, this one-of-a-kind restaurant isn't a standard hotel chain. Pizzas are baked in a wood-fired stove outside while servers bring out a constant flow of appetizers preceding your meal. Order shareables perfected by Executive Chef Conrad Gonzales and signature cocktails to echo the energy of the buzzing dining room. (1201 N. H St.)

---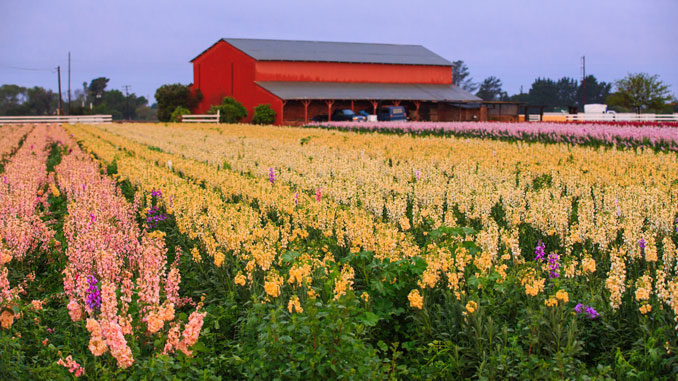 Nature
Situated on the coast along the Santa Ynez River, Lompoc enjoys a cool breeze and light fog year round. Regardless of the month, it's usually a good day to hit the beach.
Enjoy a nine-mile scenic drive through the Valley to the Ocean Beach Park & Estuary. The drive itself is a way to relax, coasting through farmland with ocean views, the destination, however, is where it's at.
Here the Santa Ynez River meets the Pacific Ocean creating a dynamic shoreline to be enjoyed from the rocks. There's also a small gazebo filled with information about the area's fauna and flora on-site. Any time of the day the views are photo-worthy, but come at sunrise or sunset to enjoy the best the urban ocean park  has to offer. There are not many places where an Amtrak occasionally shoots by over the water chased by migratory birds that draw bird watchers from all over. (6851 Ocean Park Rd.)
For another view take the 10-minute drive south to Surf Beach. This once-popular surfing destination has since lost steam after a series of shark attacks shook the city. Now it is simply home to the Amtrak station—and a favorite place to locals to snap photos at sunset.
---
History: The Mission
La Purisma Mission State welcomes more than 200,000 annual visitors to its grounds each year. It is the most extensively restored mission in the state, enjoying a period of authentic revitalization after being abandoned many years ago.
Today the mission hosts groups and individuals, offering guided walking tours of the estate. See how people lived and partake in some of their daily activities such as pottery, leather working, candle making, and blacksmithing either through hands-on experiences or demonstrations. On the day we visited we joined a group of young campers making tortillas and fresh bread from scratch!
Even without the allure of the mission, the nearly-2,000 acre park is ideal for a visit. Hike through 25 miles of trails and visit the livestock. Or, hit up a local stable and go horseback riding through the park. (2295 Purisma Rd.)
---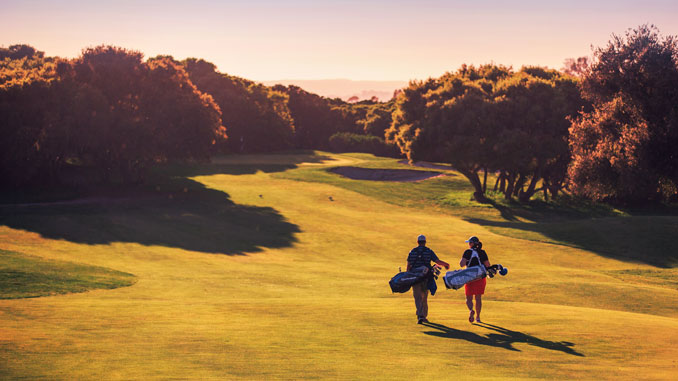 Golf
End your vacation with a round of golf at La Purisma Golf Course, an award-winning championship course set in the rolling hills 30 miles north of Santa Barbara. The 18-holes are all challenging, but walking the Robert Muir Graves-designed course is surprisingly easy. (3455 State Highway 246)
---
Book a tee time: LaPurisimaGolf.com
Where to Stay:
The Hilton Embassy Suites and the Hilton Garden Inn are practically neighbors on Lompoc's main stretch. Choose either for a good night's sleep and filling breakfast.
At the Embassy Suites guests enjoy a spacious suite, complimentary made-to-order breakfast, a pool/hot tub combo and a fitness center. The best deal may be the Winery Package, helping guests discover sips from the Santa Rita Hills. (1117 N. H St.)
At The Hilton Garden Inn you'll be just steps above Valle Eatery + Bar creating ample opportunity to chow down on menu favorites. Head to the lobby and sit by the fireplace before taking advantage of the outdoor pool and spa and indoor fitness center. (1201 N. H St.)
***Accommodations and some other expenses were provided by Explore Lompoc.