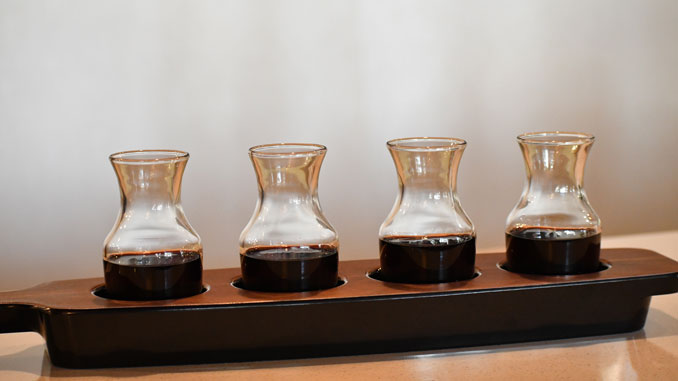 Take a seat at the Lodi Wine Trail
With more than 70 tasting rooms, the Lodi Wine Trail has no shortage of places to stop and sip on award-winning wine. But a great place to start your experience is at the Lodi Wine and Visitor Center located on the picturesque property of Wine and Roses.
Why start there? For starters, they've just launched a new wine tasting experience that can't be found anywhere else—reserve wine flights!  These exclusive offerings will highlight unique flights of Lodi's award-winning wines all in one tasting. One flight might feature four wines of Tempranillo made by four different producers, while another will showcase four vintages of a single winery's Zinfandels.
Comparison tastings are always fun and can surprise even the wine aficionados. Each flight is served on rustic wood paddles that also make for the perfect photo opportunity of your day in Lodi Wine Country.  
And if you're looking to learn a little something, the staff can take you on a journey of Lodi Wine's storied history, or send you for a stroll through the demonstration vineyard. Guests can belly up to the oversized tasting bar, unwind on the enclosed patio, or sip and shop a selection of wine-related merchandise.
The Lodi Wine and Visitor's Center is the perfect place to please your palate, so stop on by for a taste of Lodi wines and learn more about why Wine Enthusiast named Lodi Wine Region of the Year in 2015!