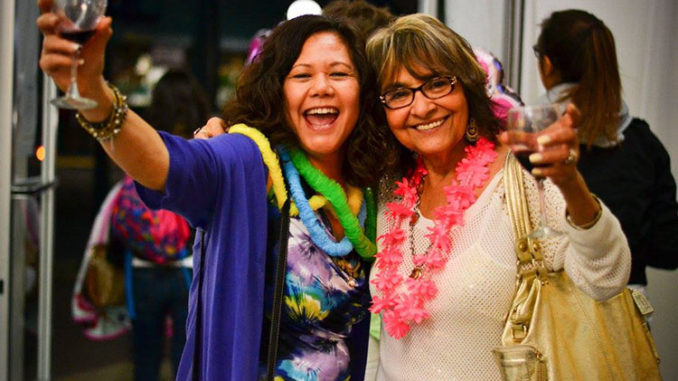 April 22nd, Downtown Lodi
Why take a trip to Hawaiian shores when Lodi Chamber of Commerce's Waikiki Wine Stroll is ready to roll out the grass skirts and ukuleles—with dozens of local wineries pouring along downtown Lodi's many unique shops and boutiques.
Being one of the Chamber's most popular events, the Waikiki Wine Stroll draws in visitors from within, as well as beyond the valley, to enjoy local wine and appetizers, and special discounts. "We started this event to promote and celebrate the businesses and wineries in our area," says Carmen Ross, a chamber member. "We're bringing the island to Lodi, to offer residents a unique experience without leaving home." Attendees are encouraged to become apart of the theme, don luau attire, and enter to win the costume contest!
With the wine flowing from 6 to 9 PM, guests are welcome to make the stroll a weekend-long affair. The Holiday Inn express boasts a prime package—with two tickets to the stroll, a one-night stay with double occupancy, and a shuttle to and from the event. Added bonuses? Breakfast and a late checkout at 2 PM!
Grab Your Tickets At: Lodichamber.com/SchoolStreetWineStroll
Lodi Chamber of Commerce
35 S. School St., Lodi
(209) 367-7840