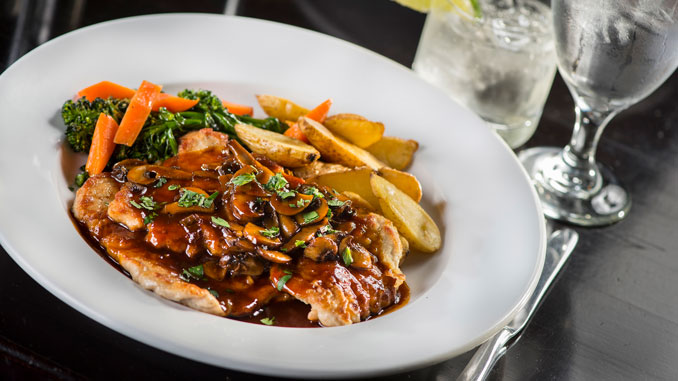 It's not often you'll find an edible gallery
And yet, the menu options hailing from Mezzo are sculpted to suit not only the adventurous food aficionado's palate, but the entirety of your senses. From the sight of seafood risotto to the sizzle of freshly fried eggplant parmesan, the feel of house-made focaccia and taste of extra virgin olive oil, and the scents that waft from table to table. Take a tour with us, and learn of your next dining expedition.
Mezzo first found its home along the cozy streets of Brookside in 2010. Since its arrival, it's provided its guests with a menu that evolves with the seasons. "We typically change it every three months, and it is wholly driven by what's available locally," explains Melissa Goodman, General Manager, and co-owner, of Mezzo. "We've always been one step ahead in the farm to fork movement. It's important to us to support our community in that way, as well."
Staple dishes that are offered year-round, such as the salmon, are also served with sides of fresh fruits and vegetables reserved for certain times of the year. And, speaking of fish, any seafood set along Mezzo's tables is typically caught the week of its arrival in the restaurant, ensuring fresh and high-quality dishes.
"I would definitely recommend one of our salads, if it's you're first time coming in," says Melissa. "They highlight the seasonal ingredients we use so well, and are always so fresh! A perfect addition alongside our house-made pasta."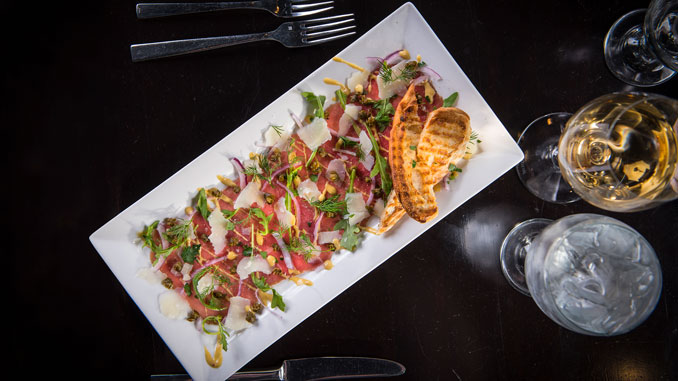 Paired with unmatched style in classic dining décor, and Mezzo has since become the dinner date destination, serving couples wine that hails from the sea-kissed lands along the Mediterranean, Tyrrhenian, and Adriatic, to the blends bought along our very own ripening region. If vino isn't your cup of tea, trust in Mezzo to cater to your every need in a wide range of spirits and liquors. Happy hour lasts between 4:00 PM and 6:00 PM.
"We have couples that will come in once a month, those that come in once a week, and some even dine with us every day!" Melissa grins. "It's a very personal experience, dining at Mezzo. We have a small staff, and we really love to get to know those who come in to enjoy our food. We're definitely not providing something quick and practically anonymous. We want our patrons to relax, and truly enjoy themselves, and what we bring to their table."
From the chilly winter months, to unforgettable summer nights, Mezzo is ever-evolving alongside its clientele. Drop in during the warmer seasons to have a seat along their patio, dotted with lush olive trees and crystalline bauble lights overhead. The hum of large heaters take off the chill during those evenings when the Delta breeze takes hold. Your faithful companion is welcomed at your side under the stars. Looking to arrange an unforgettable evening for large parties? Mezzo readily accommodates up to 52 guests for table service, and 75 guests for cocktail events.
"At the end of the day, what's truly rewarding about working at Mezzo is how happy we make our patrons. It's two-fold, really. When our customers leave with a smile on their face and an appetite to return to our tables, our staff can't help, but feel that happiness, too."
Dip Your Fork Into:
Mezzo
3499 Brookside Rd., STE A, Stockton
(209) 473-7300
MezzoStockton.com