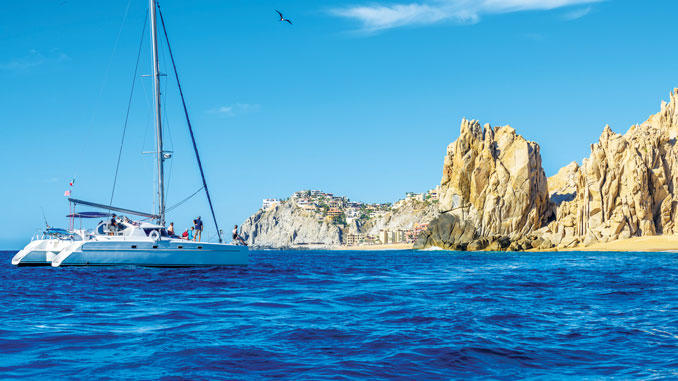 Winter doesn't need to mean snow trips, fuzzy socks, and oversized puffer coats.
While California is experiencing it's coldest temperatures, Mexico is still basking in a summer-like glow. For warmer weather and a little sand between your toes, head south to Los Cabos to enjoy breathtaking ocean views, impressive, all-inclusive resorts, and never-ending nightlife. Once known as a sleepy fishing village, the resort city on the southern tip of Mexico's Baja California peninsula is now anything but. So, grab your bikini, a frozen margarita, and a lawn chair and hit the beach in Mexico!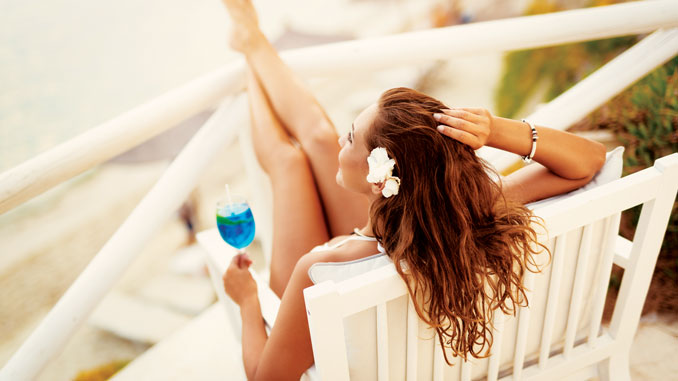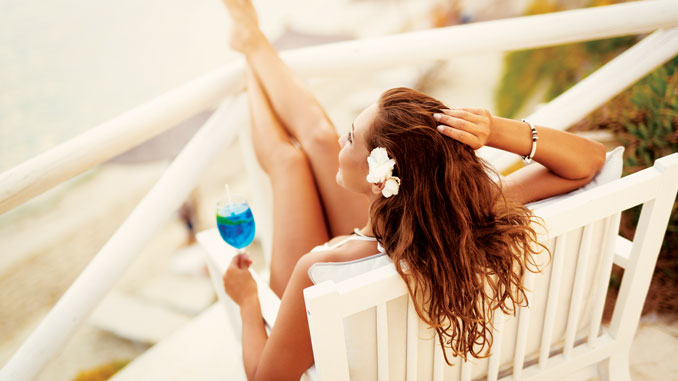 Head to the Water: Water Excursions
If your headed to a warm, sandy beach to seek refuge from San Joaquin's wet, chilly climate, you'll want to take advantage of all you can't do at home—whether that means getting in the water, on the water, or just holding a cocktail while you look at the water from the comfort of the nearest beach bar.
For everybody
Looking for an adventure? Book a day with Cabo Adventures. There are so many excursions to choose from that you're sure to find the right fit for your family. Sea of Cortez offers a whole-day experience, sailing the remote waters, swimming with sea lions, and snorkeling amongst the marine life. Focused on snorkeling? The company's Pulma Bay excursion takes snorkelers to a living reef (one of three in North America) that is an estimated 20,000 years old. The colorful underwater expedition is one-of-a-kind, offering the chance to swim through schools of tropical fish or amongst the natural aquarium's many sea turtles.
For those who want to relax
Step it down a notch with a relaxing day aboard a French sailing yacht. When the boat docks you'll have opportunity to dive in and paddleboard or snorkel with the marine life, but for those who prefer to stay dry, catered hors d'oeuvres and an open bar await you. Revel in the journey as you pass some of Cabo's best attractions, including the famous arch, lover's beach, and a sea-lion colony. During the winter months, humpback whales join dolphins and rays in the water.
For those who like it rough
For visitors that like to turn up the volume on vacation, there are plenty more intense sea excursions.  Get up close and personal with whale sharks, the ocean's "gentle giants," for a family-friendly trip. Not enough? Try out fly-boarding, a thrill-seeker's dream. Strap onto a skateboard-type apparatus and get ready to fly—these boards take you above the ocean and into the sky, doing superhero-worthy flips, jumps, and dives on this water-friendly hover board.
Jet-skiing is another good way to add speed to your leisurely getaway. The Sea of Cortez and other secluded lagoons are known for warm waters, which makes getting in an easy feat (especially when compared to the bone chilling water we're accustomed to in Northern California). Enjoy the ocean on a Waverunner or Jet Ski—the beaches offer a myriad of choices when it comes to equipment rentals.
Parasailing may pale in comparison to these riskier fetes but it's still a high-flying adventure—literally. Cabo Expeditions provides the treat daily, floating visitors over Land's End, the Cabo San Lucas Bay, and Medano Beach.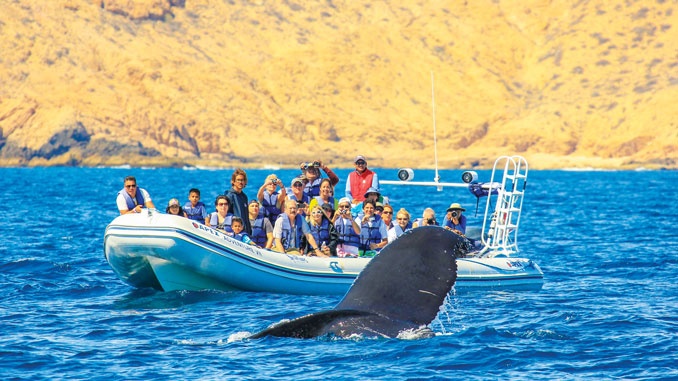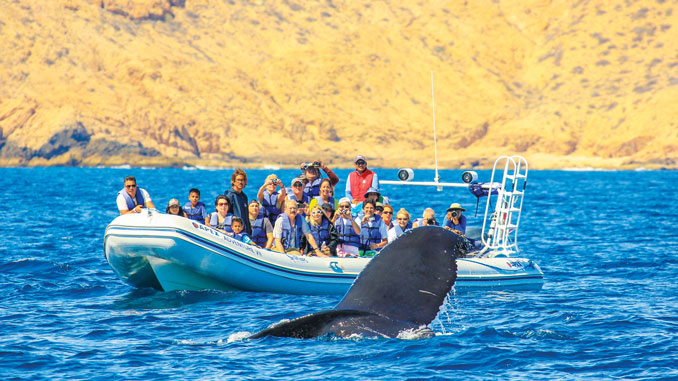 Whale Watching
January to March is prime whale watching season in Cabo. There's no shortage of companies offering excursions this time of year for those who want to catch these majestic creatures in action. Every tour includes its own flair but for the most part tours take watchers out on a boat to get closer to where the whale colonies swim. In ideal scenarios, you'll watch giant whales arc over the ocean as they jump and dive through the Mexican waters.
Whale migrations vary slightly by time of year but during Cabo's whale watching season, gray whales, blue whales, fin whales, bryde's whales, sperm whales, and humpback whales (the most common type of whale seen in Cabo) all swim through.
Try these companies for tours:
Whale Watch Cabo
WhaleWatchCabo.com
Cabo Trek
CaboWhaleTrek.com
Cabo Expeditions
CaboExpeditions.com.mx
Go Fish
Cabo waters are rich with some of the best fish in both inshore and offshore areas. Anglers can charter yachts for sports fishing year round, and a lot of these fishing companies take their job to help you catch fish pretty seriously.
Pisces Sports fishing is the oldest charter in Cabo—and some would say also the best. Sink your line into the water and expect to catch striped marlin and Spanish mackerels (the two most prominent fish swimming through Cabo in January).
Fishing can be an over-the-top luxury experience, or a budget-friendly activity to fill your day. It's all in the details. Small fishing boats shared with strangers offer the most economical choice for deep sea fishing charters while 105-foot private yachts create once-in-a-lifetime experiences for serious anglers. (PiscesSportFishing.com)
Sail in Pirate Style
The theme of this ship fits right in with Cabo's local history, when pirate ships used the arch at Lover's Beach as a hide-out from which they'd surprise (and rob) unsuspecting merchants. Aboard the Queen Buccaneer the best treasure to be found is the breathtaking views of sunset over the Pacific Ocean.
On the ship, the entire experience is themed. The vessel, decked out in pirate flags and eerie skulls, sails the Los Cabos Bay Area, past the famous Cabo San Lucas Arch, Lovers Beach, Chileno Bay, and the coral reefs. The 96-foot long wooden ship is the only vessel of its kind in Cabo and built to resemble an old-timey galleon once manned by bloodthirsty buccaneers. A ride aboard the Buccaneer Queen is the perfect marriage of time-traveling, role-playing good fun and enlightening tour where experts point out the best of Cabo. For the best views ride at sunset.
Lover's Beach vs. Divorce Beach
There are two very popular beaches in Cabo San Lucas with interesting monikers, and a story behind them. Both Lover's Beach, easily one of the most-visited attractions in Cabo, and Divorce Beach are for romantics. On Lover's Beach, which faces Cabo San Lucas, impress the one you love with white sand beaches and picturesque views of the infamous arch, on the other side facing the pacific ocean, Divorce Beach is no less romantic. Both of these destinations are secluded, known as perfect escapes for couples (and not so family friendly). To get there, a water taxi is necessary. So why the difference in names? Lover's Beach (Playa del Amor) has calm waters couples like to wade into while strong undercurrents and riptides on Divorce Beach warn couples to stay on land. It's like a relationship—one side serene and the other turbulent.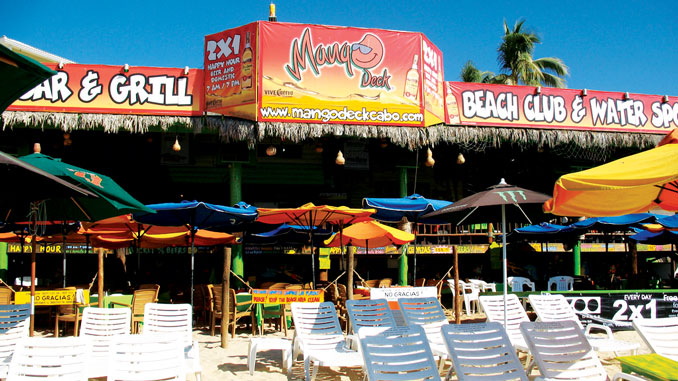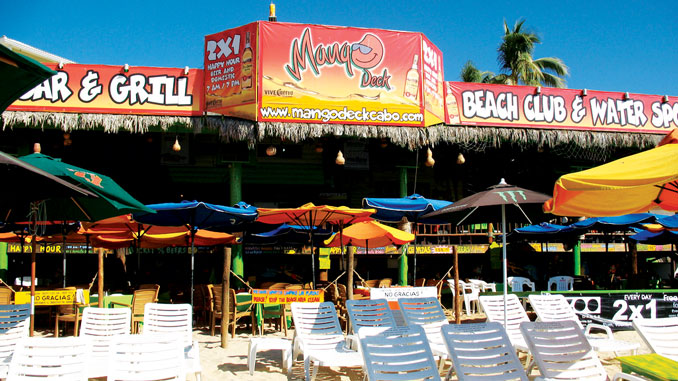 Get the Party Started!
If Cabo is known for anything other than it's gorgeous beaches and inviting waters, it has to be the nightlife. At all hours of day and night, people party throughout the city, stomping from beachside bar to beachside bar. Most areas of Cabo are Americanized and considered safe from riff-raff more prevalent in other parts of the country, but that doesn't mean all bars are created equal. Make the most of your stay by stopping by Cabo's best drinking establishments.
The Giggling Marlin Bar & Grille sits on Cabo's main strip, Marina Boulevard. Stop in for some casual fare and a mighty good time! Food is served all day and in the morning the bar remains pretty chill. By nighttime, however, all that changes! Crowds swarm in to check out the dance show, participate in to Goyo challenge, join the Too Much Fun Club and take shots—upside down.
You've likely been to a Cabo Wabo Cantina before, but the one actually in Cabo may be the best. The bar lives up to its reputation as a destination for party-goers. Live music is a mainstay at the joint—owned by Sammy Hagar—and food and drinks are both served generously.
Mango Deck is more than just a place to grab a drink. This beach club promises an experience that could rival Spring Break (and it often plays host to many spring breakers). Happy hour never ends at the Medano Beach hotspot where seafood is fresh, live music is, well, lively, and dancing is rarely optional. Staff even hosts a Super Bowl event—and let's just say, they know how to throw one hell of a party!
Never thought you'd spend time at The Office while on vacation, did you? This boozy beach spot is like no office you've ever been to before. What started as a small palapa serving easy Mexican fare and renting out windsurf equipment has since evolved into a festive restaurant and bar with tables set up all the way to the water's edge.
Rock & Brews is a well-loved American chain filled with—you guessed it—rock music and international beer. The Cabo stop is the brand's first international location, chosen because it's a favorite vacation spot of its owners. Located in Mexico, locally-inspired fare and bands are offered in addition to the American comfort food, rock-n-roll décor, and large televisions paying tribute to classic rock music that fill the space.
Where to Stay
Choosing a resort to call home during your visit to Cabo San Lucas is only hard if too many good options bog you down. The resorts are often all-inclusive and rather robust when it comes to amenities, with large pools and swim up bars being a pretty standard accommodation at most.
Buyer beware if you choose a stop that doesn't include food and drink. In Cabo, food often has to be flown in from other locales, which quickly raises the cost of dishes so you end up doling out more cash on nourishment than you'd likely expect.
Aside from the type of accommodation to choose, you must consider location. Cabo, or Los Cabos, has two main parts—Cabo San Lucas and San Jose del Cabo. The first is known for providing its visitors with a wild good time, while the latter offers a more subdued escape in a less developed locale. For the best stay choose a resort near the Marina, where some of the world's largest yachts are moored—an impressive sight to see!