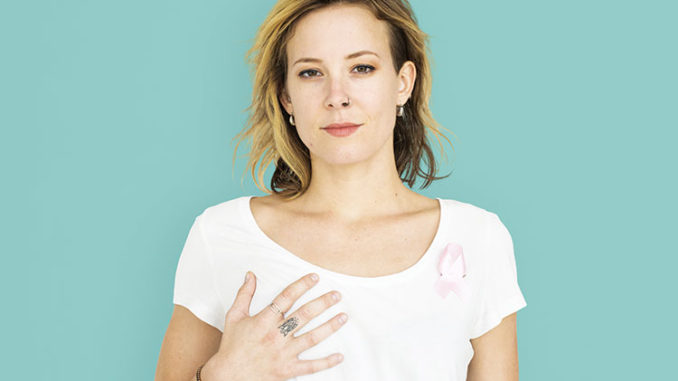 Sure, we get fitted for bras and dutifully replace them once every few years, but that's about as far as most breast care goes. There is a taboo in today's modern society: a woman's breasts are for the bedroom and babies.
This stigma has created a culture where women are uncomfortable bringing health concerns to their doctor—or, worse, they aren't even aware they should be watching for telltale changes in their breasts.
The Susan G. Koman Foundation has worked toward Breast Cancer awareness and research since its founding in 1982, contributing to the 38% decrease in Breast Cancer mortality rates in the U.S. from 1989 to 2014.
This is a huge step forward for breast cancer patients, but it has created a bit of an awareness bias. Most breast changes—including up to 85% of lumps—are not actually cancer, but can be the first sign of other diseases and conditions that affect the breasts.
For example, mastitis is a bacterial infection that causes fever, tenderness, and swelling in one or both breasts of approximately 10% of breastfeeding mothers. Although many women choose to stop breastfeeding because it becomes painful, continuing to breastfeed is not a risk to the baby as they likely introduced the bacteria in the first place. Your doctor can prescribe antibiotics and you should see results in a few days.
The most common breast changes women should look for are lumps in the breast tissue. Finding a lump in your breast tissue isn't always an indication of cancer, but it is certainly a reason for concern, and should be examined by your health care provider—as should any changes in the size, shape, or firmness of your breasts.
Other changes may involve tenderness of the nipples, or if they suddenly begin to point inward. If the skin on your breasts or nipples becomes swollen, red, dimpled, scaly, or you notice any discharge other than breast milk, you should consult your health care provider.
Regular breast self-exams can aid in early detection of any lumps or cysts. Women should perform their own breast exams before a problem arises so they are able to recognize what is normal and what is reason for concern.
"Whether it be a breastfeeding mother suffering from a painful breast infection, or a woman with chronic back pain considering breast reduction surgery—just like the health of any other parts of your body, women should not be afraid to speak up and talk to their doctors if they have concerns about their breasts," says Dr. Mai Le, a Primary Care Physician with Dignity Health Medical Group, Stockton.
Mammograms remain the gold standard diagnostic procedure; however, many breast conditions can begin much earlier than 45 years of age, which is when women are encouraged to start having regular mammograms.
If you are concerned about a change you have noticed in one or both of your breasts, the time to go to the doctor is now.