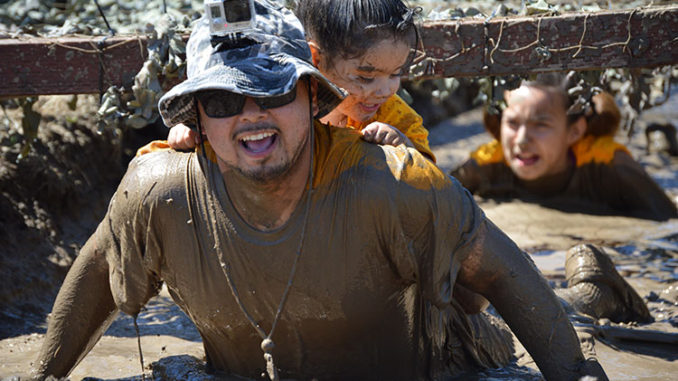 May 13th – 14th, 2017
Don't be a stick in the mud, mom and dad! This year's Lil Mud Runner, held at Eagal Lakes Resort in Tracy, promises a weekend filled with fun for the whole family! Now in its fifth year, parents can get in on all the action alongside little ones in a mile-long obstacle course constructed to test the tenacity of your tiny tots—and you as well! After, families are encouraged to take a tour of the Kid's Carnival, enjoy a few bites from on-site food vendors, and maybe kick back a beer or two in the garden while the kids are enjoying themselves in one of the children-friendly zones.
Lil Mud Runner is set in age-specific wave times that ensure everyone gets to enjoy the course without being crowded out. Family waves are also available, so that mom, dad, and the kids can tackle the obstacles together! Once the game begins, your little ones can expend all that extra energy through a variety of difficult challenges. Karen Eagal, owner of Eagal Lakes, reminds parents to pack a change of clothes for themselves, and their little runners, as well as towels, spare shoes, and a plastic bag for the ride home. And, for those not too keen on bringing home muddy shoes, soggy sets can be donated on site for the Tracy Animal Rescue.
Take A Plunge With:
Eagal Lakes
12 W. Lorenzen Rd., Tracy
(209) 640-4252
EagalLakes.com