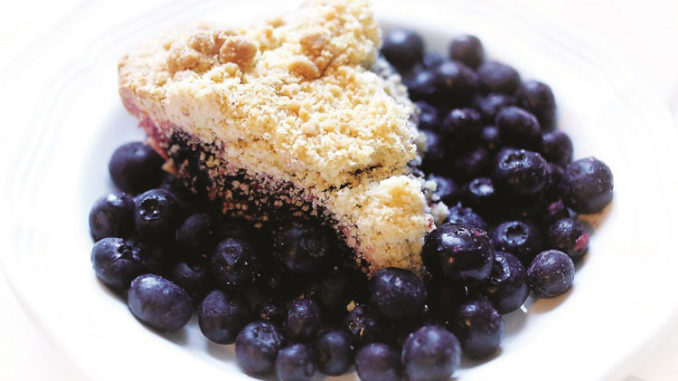 Delectably sweet—and often found in pies, scones, and jams—it's hard to remember that the humble blueberry is referred to as a superfood, and for all the right reasons. The blueberry is one of the few well known fruits that is naturally indigenous to North America. Its nutritional value was popular in Native American tribes, who harvested it not only for food, but as medicine. When settlers arrived onto the shores of America, Native Americans taught many starving colonials how to best preserve the fruit for winter after their crops continued to wane.
Blueberries are well known for being a rich source in antioxidants, including myricetin, and anthocyanins. And you can certainly find them chalk full of vitamin C, manganese, and vitamin K1. These nutrients can help in bone health, and immune system and metabolism function, while also reducing the risk of heart disease and lowering blood pressure. They're well known for combating and preventing cancer. Did you know, though, that studies report that blueberries help with brain health? Because blueberries are high in flavonoids, it's been shown that those who drink blueberry juice every day experience improved memory.
These special little berries are perfect for growing in the backyard, and are easy enough to harvest. A handy tip? Purchase more than one variety to enjoy larger quantities and larger, high-quality berries. Before you know it, you'll be well on your way to making a variety of unique blueberry-oriented recipes, like the ones we've encountered and added for your enjoyment!
Local Flavor: Blueberry Pie from The Pie Company
We can't get enough of the boundless blueberries and sublime sweetness baked into each and every pie!
The Pie Company at Natures Country Corner
8033 Jack Tone Rd., Manteca
(209) 239-5901, ThePieCo.com