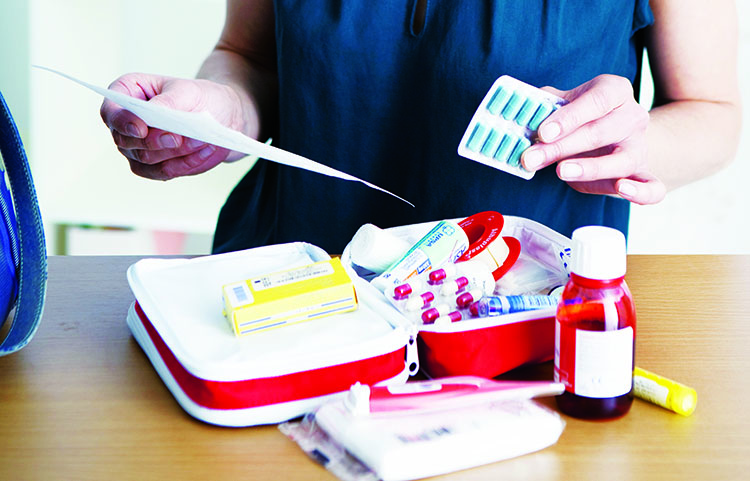 You can't put a price tag on being prepared. When a kid gets a scraped knee, or cooking dinner leads to a second-degree burn, you don't want to be caught scrambling for a bandage or burn cream. Keep a well-stocked first aid kit at home, in a safe place where it can be reached when needed. Not only will it calm your nerves to have everything in one place, your kids will feel comforted when their needs are met quickly and efficiently.
So what should you keep in this handy kit? Check out our list of must-haves, as well as a few extras for little ones.
Sterile gauze
Adhesive bandages
Antibiotic ointment
Latex gloves (or non-latex if there is an allergy in the family)
Soap or hand sanitizer
OTC medications like acetaminophen, ibuprofen, and Benedryl
Thermometer
Flashlight and batteries
Anti-septic wipes
A boo-boo pack or instant cold pack (find ones with fun characters for kids)
Tweezers
CPR mouthpiece (from Red Cross)
Burn cream
One percent hydrocortisone cream
Hydrogen peroxide
Rubbing Alcohol
Cotton balls
Stickers, lollipops or other small treats for kids
First Aid Manual
Expert Tip: save arm slings, finger splints, crutches, etc. from past injuries to use in case of re-injury or sprain.