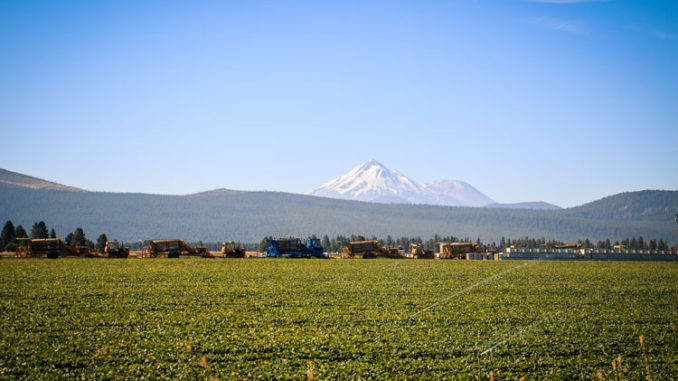 FOOD
Best eats on the water
The Delta Dog
When you're on the San Joaquin Delta, catch the Delta Dog—a floating restaurant owned by Evelyn Benett and her kids that serves Hawaiian shaved ice, a variety of dogs and links, and root beer floats. The best part of this creative venture? The hunt! Check Facebook to find where they're docked! Facebook.com/TheDeltaDog
Best food-focused "edu-tainment"
Cheese tasting at Cheese Central
Learn all you need to know about cheese—how it tastes, how to serve it, etc. in this beginner's culinary class—Cheese 101! Co-owner of Cheese Central, purveyor of the world's finest cheeses, Cindy Della Monica (along with her husband John) teaches. 11 N School St, Lodi (209) 368-3033 CheeseCentralLodi.com
Best take on an old school tuna
Bon Appetit's "The Atlantis"
Stop into this gourmet sandwich shop owned by French couple Thierry and Pascale Claude. The Lodi establishment's tuna sandwich—The Atlantis—is stuffed with albacore tuna, slices of hardboiled egg, tomato, red onions, mayo, Italian dressing and lettuce on sliced wheat, or another bread of your choice. 1012 W. Lodi Ave. #4, Lodi (209) 367-5930 BonAppetitLodi.com
DRINK
Best place to get a quick caffeine kick in the face
Pietro's Trattoria Espresso & Biscotti
This perfect dessert pairing gives patrons a caffeine kick and a tasty sweet with a unique presentation. Sip your teeny tiny after-dinner drink (served old school with a sugar cube) while you crunch a twice-baked almond cookie primed for dipping at the farm-to-fork Italian eatery owned by locals Jim and Annette Murdaca. 317 E. Kettleman Ln., Lodi (209) 368-0613 PietrosLodi.com
Best new wine & beer bar
Brix and Hops
Carrie Gooding opened the fine wine and craft beer tasting room in Lodi in April. Focused on quality sips, the menu boasts 24 rotating beers as well as local wines. Enjoy tastes by the glass, or order a flight to sample a few. 14 S. School St., Lodi (209) 327-3721
Best designated driver
Sip Shuttle
Looking to tour some of Lodi's best wineries and vineyards? Hop on the Sip Shuttle! Taylor Kininmonth started the transportation business to shuttle winos between spots (there are 14 partnered wineries!) and take the worry out of wine tasting. Sit back, sip, relax, and enjoy the ride! (209) 747-6658 SipShuttle.com
SHOPPING
Best way in which to bling your best friend
Carter's Pet Mart 
At Carter's Pet Mart—a local family-owned pet supply store—Kevin and Kelli Carter sell a collection of blinged-out collars decorated in eye-catching rhinestones. Whether you have a Chihuahua or a Great Dane, there's a size to fit your breed, and plenty of colors to choose from. 909 W. March Ln., Stockton (209) 957-6278 CartersPetMart.com
Best statement against the rules
Black & Brown Pink Martini shoes at Theodora Boutique 
Break the fashion rules by mixing brown and black in a pair of Pink Martini strappy sandals with a flirty four-inch heel. Available at Jackie Kromm's Theodora Boutique in Lincoln Center—a one-stop shop for fashion staples including underwear, accessories, and more. 270 Lincoln Cir., Stockton (209) 474-7407
Best sheer-shirt accessory
Lace bralette from Lovely Girl Mobile Boutique 
Mother-daughter team Casey Means and Jane Peterson started the mobile clothing boutique that carries tons of summer staples—including the lace bralette. Available in colors like aqua blue and bright coral, it's the perfect item to wear underneath every sheer shirt in your closet. (209) 483-8910 Facebook.com/lovelygirlmobileboutique
HEALTH/BEAUTY
Best boost to help you get into your skinny jeans
Lipo-light treatment at Perfect Balance Day Spa 
Owner Jacqueline Davis offers a non-painful way to lose inches instantly. The treatment (meant to complement a diet and exercise routine) uses a body-sculpting machine that liquefies fat cells followed by a shaking machine to break the cells up. Drink water to flush them out, and voila! A smaller figure in minutes! 401 W. Pine St., Lodi (209) 333-8117 PerfectBalanceDaySpa.com
Best steamy detox sesh
The Moist Steam Sauna at Laila's Spa
Treat your whole body with this Turkish bath experience at Laila's Spa (owned by Laila Arian). Start with a 20-minute+ moist-steam to detoxify followed by a full-body Turkish mineral exfoliation and finish with a relaxing scented body scrub and moisturizing treatment. 6231 Pacific Ave. Stockton (209) 808-5241
Best puff for your pout
Juvaderm lip filler treatment at Total Body Medi Spa 
Get the pout you desire with a lip filler treatment. Dr. Shauqat Shaw numbs and injects the lips to achieve desired size (at $450 per syringe) using hyaluronic acid, which occurs naturally in the body and is absorbed over time, for an effect that lasts about eight months to one year. 1805 N. California St, Stockton (209) 939-3800 TotalBodymd.com
PLAY
Best way to address your adorning fans
The raised staged at Cactus Mexican Dining's karaoke night
Be part of the entertainment Wednesday and Saturday nights at the Woodbridge Mexican restaurant owned by husband-wife team Efrain and Mia Gomez. Order a margarita for liquid courage, then hop onto the raised stage and channel your inner rock, pop, or country star during the wild karaoke nights. 18961 N. Lower Sacramento Rd., Woodbridge (209) 367-1632 CactusMex.com
Best outdoor excursion
Consumes River Preserve 
Get lost in the wild at the Consumnes River Preserve, a nature preserve in Galt. With more than 50,000 acres, 11 miles of pristine hiking trails, and an assortment of American wildlife, there's plenty to see and do. Sign up for a guided excursion, or volunteer to serve a greater cause. 13501 Franklin Blvd., Galt (916) 684-2816 Cosumnes.org
WEDDING
Best botanical venue
The Japanese Garden at Micke Grove Regional Park
Give your nuptials a gorgeous, botanical background by saying, "I do" at the Japanese Garden. There are three ceremony locations available in front of the red arch bridge (a Japanese design and includes eight bronze lotus flower bud finials) or near the pavilion designed by Hoji Wada of Stockton. 11793 N. Micke Grove Rd., Lodi (209) 331-7400 Sjparks.com
Best option for organizing guests' photos
Make your own hashtag 
Gone are the days of disposal cameras on guest tables. For modern brides, a wedding hashtag is the best way to collect photos from your big day. Simply post the chosen hashtag somewhere accessible for guests and then click the hashtag on social media to pull up photos.
Best service that expresses how you feel
"Dancing on a Cloud" service by Elite Entertainment
Infuse fantasy into the wedding day with a special touch (using a Nimbus dry-ice machine) that allows bride and groom to feel like they are Dancing on a Cloud. The effect lasts about the length of a song, and delivers a twelve to eighteen inch pillowy cloud beneath the dancers' feet. (209) 952-3548 Elitedj4u.com
PARENTING
Best place to play firefighter
Children's Museum of Stockton
Put on your firefighter jacket, hop on the fire engine, and turn on the sirens! The Children's Museum of Stockton offers the perfect venue to play firefighter for the day. A full-size vehicle (indoors), complete with a fire hose, and sirens that work take make-believe to the next level at the interactive non-profit. 402 W. Weber Ave., Stockton (209) 465-4386 ChildrensMuseumStockton.org
Best option for keeping everyone in the family alive this summer
YMCA of San Joaquin County summer camps 
San Joaquin's YMCA runs programs year round to benefit community members. Over summer, local sports camps, events, and day camps are a great survival tool for families. With CEO April Lewallen at the helm, YMCA offers a range of programs held at nearby schools, churches, and more. 2105 W. March Lane, #1, Stockton (209) 472-9622 Ymcasjc.org
Best way to combat the cost of buying clothes for growing kids
Sell/trade at Caterpillar Children's Boutique
Looking to offset costs of clothes for growing tots? Reach out to Lenzi Leonard at Caterpillar Children's Boutique. Take in your gently used, in-season goodies that kids have outgrown and get 40 percent trade-in credit (based on resale value) to spend on new duds for your whole crew. 2018 Pacific Ave., Stockton (209) 487-7102 CaterpillarChildrensBoutique.com
SERVICE
Best way to bite the dust
Air Scrubber at Lovotti Inc. 
Scott Lovotti's company Lovotti air is keeping San Joaquin healthy with a NASA-certified air scrubber (used in NASA labs and space station) that installs on central heating and air conditioners. It works to clean, purify, and deodorize air, while eliminating potentially harmful components such as black mold and reducing allergies. 2216 Stewart St., Stockton (209) 931-2100 LovottiAir.com
Best bang for your buck
Customized financial plan, Salvetti Group Wealth Advisors 
Brothers and partners Nick and AJ Salvetti specialize in all areas of wealth management. Whether you're looking to invest, or simply open a 401k, the Stockton-based business is a one-stop shop for wealth management needs. 3555 Deer Park Dr., Ste. 160, Stockton (209) 546-6100 RaymondJames.com/salvettigroup
Best bug off
San Joaquin County Mosquito & Vector Control District
Stay informed about pest problems that plague San Joaquin County. Simply referred to as "The District," residents can request service both online or by phone. Whether you need to report a mosquito problem, request mosquitofish, or get info on ticks or feral bees, this is the place! 7759 S. Airport Way, Stockton (209) 982-4675 Sjmosquito.org