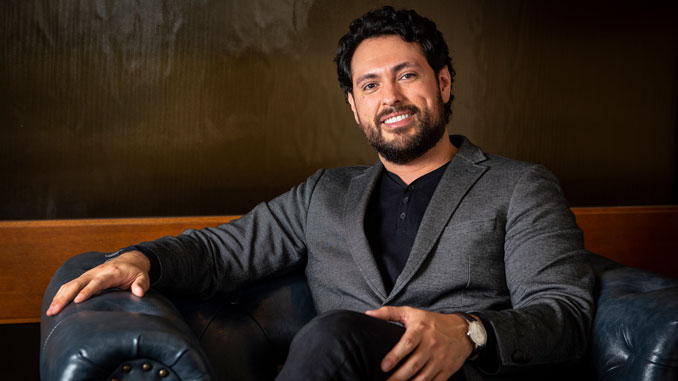 When COVID-19 caused shelter-in-place orders in San Joaquin County, the Community Foundation mobilized to start the San Joaquin Emergency Response Fund, a fund used to support food banks, essential social service providers, homeless shelters, and schools as the disease and closures quickly affected everyone in the county. "As the health crisis grew, so did the community's needs," says Moses Zapien, CEO of The Community Foundation of San Joaquin. As a result, more money was needed to take care of the community and with the help of Mayor of Stockton Michael Tubbs to start the Stockton Strong COVID-19 Relief Fund, professional football player Brandin Cooks to start the Stockton Children's Fund, local businesses, longtime donors, and outside foundations, the Community Foundation was able to raise $1 million in just eight weeks. "It's by far, the most we ever raised and given out in such a short amount of time," Moses says.
At first the money was gifted to local nonprofits working on the frontlines of COVID-19 relief efforts. The initial goal was to lessen some of the effects the pandemic had on both businesses and individuals. Now efforts are shifting to address economic issues that have arisen as a result of the pandemic.
Moses is the man at the helm of the foundation, a Stockton native, first generation college graduate, and proud son to Mexican-American immigrant parents that started off in life very humbly picking onions and tomatoes in the fields around Stockton. Moses started his career in public service in 2012 when he was elected to serve on the Stockton City Council. In 2016, he was elected as chairman of the San Joaquin County Board of Supervisors. He also co-founded the Stockton Little Free Libraries Association in an effort to build 100 neighborhood lending libraries circulating children's books throughout the city.
Since 2017, when Moses first took over as CEO, he has carried out grant and scholarship programs, building charitable funds that can be deployed in the community to help move the needle of progress. "Philanthropy has the potential to touch every segment of our society and it is a powerful force for doing good in the world," he says. Perhaps that's why Moses says one of his favorite aspects of his job is gifting money to local charities. It may sound like an easy job, but a lot of consideration goes into each award. Part of the problem is that there isn't enough money to fund every endeavor, so Moses and his colleagues have to research organizations and their missions to choose where money will best be spent in SJC.
Becoming CEO wasn't something Moses set out to do; he was simply fulfilling a desire to serve his community and engage in civic duty, two attributes his parents instilled in him at a young age. "When I was very young, I remember my father would take me with him to the voting booth on election day," Moses recalls. "When I grew much older, they supported wholeheartedly my decision to run for local office." During one election, Moses' mother attached one of his fliers to her purse so she could tell people everywhere she went to vote for her son. Moses won that election.
As a Stockton native, Moses is in a position to serve the community well, understanding the nuances that make SJC unique. Raised by small business owners with a farming background, Moses appreciates the local agriculture, choosing the best bounty for home-cooked meals—Linden cherries, Lodi grapes and wine, and Ripon almonds. When he has time off, Moses spends it visiting his favorite cafés, restaurants, and wineries within SJC, and with his family, which includes more than 60 first cousins—"I've lost count," he jokes—most of whom live here.
"I've been fortunate to have had some amazing opportunities to serve my community—both in elected and unelected positions," Moses says. "Over the years, I've realized however, that to be a leader, one does not have to have a fancy title or even be in a position of authority. One simply has to have a heart for serving others."
Donate:
The Community Foundation of San Joaquin
6731 Herndon Place, Stockton
(209) 943-2375
CFOSJ.org