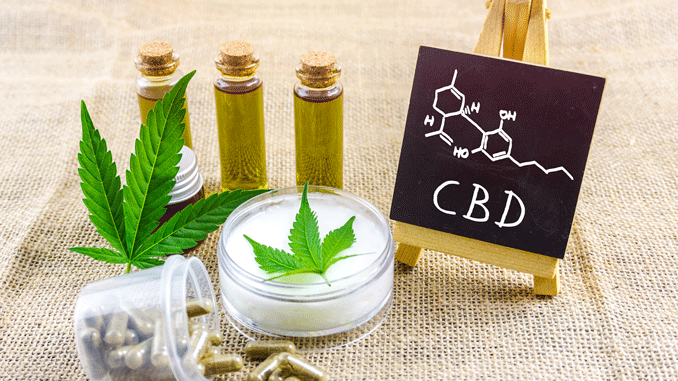 CBD is a hot topic for good reason–everyone's doing it. From naturopathic doctors and chiropractors to estheticians and massage therapists, professionals in various niches are harnessing the all-natural power of CBD.
DOES IT REALLY WORK?
Cannabidiol, or CBD, is an active ingredient in cannabis. It is derived from the hemp plant and does not cause a "high." CBD can reduce severity of seizures, alleviate arthritis and chronic pain, and ease anxiety and depression.
HOW MUCH SHOULD I TAKE?
Proper dosage depends on your body weight, the condition, and your body chemistry. But, because CBD is non-psychoactive, you don't really need to worry about "taking too much." A good starting point is 40mg. If you don't find relief in two hours, increase by 5mg an hour until you reach desired results.
FIRST-TIMER TIP:
Read the label carefully. Some brand packaging specifies how much CBD is in a single serving, while other labels state the total amount of CBD. For instance, a bottle of 10 capsules labeled "100 mg" could mean each capsule is 10 mg.
TALK IT OUT:
It's always a good idea to let your doctor know that you are considering CBD (especially if you are on medications) and discuss dosage.
FIND CBD IN SJ:
Get a massage:
The Spa at Wine & Roses
2505 W. Turner Rd., Lodi
Enhance any massage or body treatment at the upscale Lodi spa with a CBD spot treatment for $20. 
Ask the experts:
Elite Relief
955 W. Center St., Ste. 4, Manteca
The Carpenter family is serious about CBD! They've watched it positively influence the health of their family members, and they are here to help you and yours at their CBD shop in Manteca.
Shop and stock up:
Artesian Natural Foods
145 Lincoln Center, Stockton
This Lincoln Center shop carries various CBD tinctures from leading brands like Bluebird Botanicals and ProCana.
Satisfy your sweet tooth:
Zen Garden Wellness
7632 Pacific Ave., Stockton
Grab everything from mints and gum to cookies and sour candy at this Stockton dispensary.
Put your best face forward:
Aesthetics by Tati
2009 Pacific Ave., Stockton
Shop CBD products in a spa setting. Tati is an esthetician who specializes in hydrafacials and microdermabrasion and has a passion for CBD. At her shop you can purchase CBD goodies like bath bombs and infused supplements.
LOOKING AT THE LABELS:
CBD isn't regulated by the FDA, so you have to be an advocate and seek out high-quality brands and products or you may waste your money.
TESTING:
If a brand shares their third-party Certificate of Analysis on their website, you're good to go.
ORIGIN:
Legit brands share where their hemp comes from. If they grow their own or source it from states like Colorado or Kentucky, it's likely a quality product.