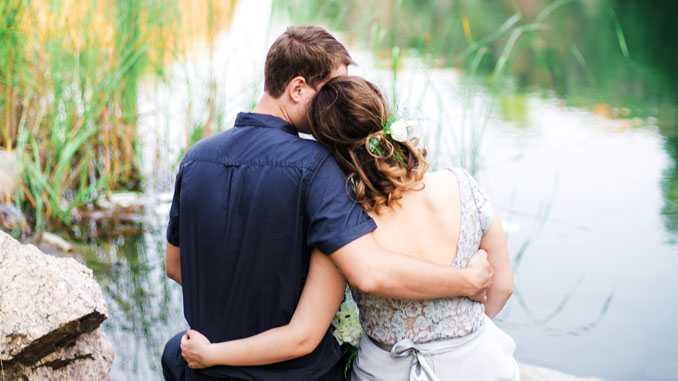 Wine tasting, good food, and grand accommodations
Whether you're forgoing a faraway honeymoon completely or simply putting it off to a later date, a mini-moon could be the perfect compromise for that post-wedding day celebration. We've selected Pleasanton as an ideal destination for San Joaquin couples for a few reasons. Not only does the East Bay city offer high-end accommodations and cuisine, it's a wine taster's paradise, too!
Where to Stay
The Rose Hotel in the heart of Downtown Pleasanton doesn't skimp on romance (807 Main St.). This over-the-top hotel features appointed rooms with luxury amenities including large soaking tubs and plush, private sitting areas, helping brides and grooms feel like royalty for the night. Expert Tip: Take the opportunity to get some posed photos on the grand staircase in the hotel's entrance.
Where to Brunch
Sabio on Main sticks with the theme of doing everything just slightly over-the-top (501 Main St.). Start brunch with macchiatos and (bottomless) mimosas before diving into Spanish-inspired plates and New American cuisine. Where else can you start the day with fresh oysters and avocado toast? Or taste spam loco moco and beignets?
Where to Taste
Pleasanton is part of the Livermore AVA, a region calling itself Napa South—and for good reason. The coveted Ruby Hills area offers up two wineries, Ruby Hill Winery (400 Vineyard Ave.) and Rubino Estates (446 Vineyard Ave.), both of which live up to the opulence of the area. After you've sipped your way through these two hotspots, head down the road to Mitchell Katz for a weekend-only reserve tasting (1188 Vineyard Ave.)
Where to Play
Vineyard Avenue runs through both Livermore and Pleasanton, so while the Ruby Hill Winery is in Pleasanton, right across the street Campo Di Bocce keeps a Livermore address (175 E. Vineyard Ave., Livermore). Stop by to play a round of bocce ball while noshing on traditional Italian cuisine and imported wines.
Where to Explore
Take a hike through Pleasanton's foothills. Augustin Bernal Park proffers gorgeous views of the surrounding hillsides (8200 Golden Eagle Way). Access is easy to trailheads and the park doesn't require a drive outside of town. Pack a picnic to enjoy along the way, and keep an eye out for wildlife such as deer.
Where to Dine
If you didn't get your fill of Italian food at Campo, have your next meal at Pastas Trattoria (405 Main St.). The Italian restaurant is located on Main St., offering a charming, small-town ambiance not found in large cities. Share a hand-tossed pizza or order the fresh veal and salmon dishes.