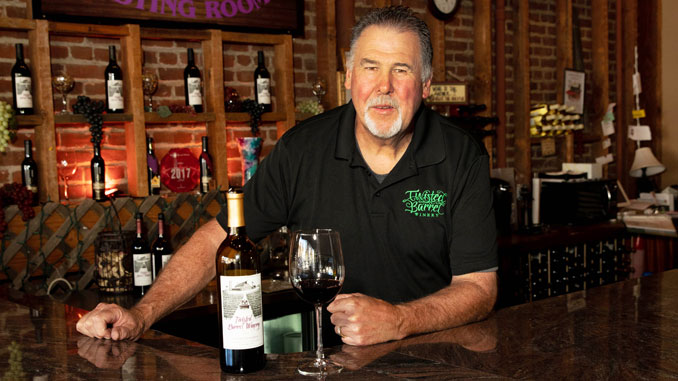 Twisted Barrel Winery
How'd you get started?
My grandfather made wine in the late 40s, and my father took up winemaking as a hobby 40 years ago.
He has taught me so much over the years and still mentors me today.
What wines do you find inspiration from?
I find that our customers love the different varietals, Tempranillo, Malbec, Alicante Bouschet,
Monte Pulciano. It gives my family and I inspiration when our customers / friends enjoy our wines.
In the world of wine, what's most rewarding?
The people who come to Twisted Barrel Winery, where friends become family! We start in the
Vineyard and finish in the bottle, and it's great enjoyment when people love what we pour
Into their glass.   
What is one of the toughest things about winemaking?
Predicting what the vineyards will produce! We never know what Mother Nature will do…so, we must be willing to adjust our skills, try new things, and stay organized.