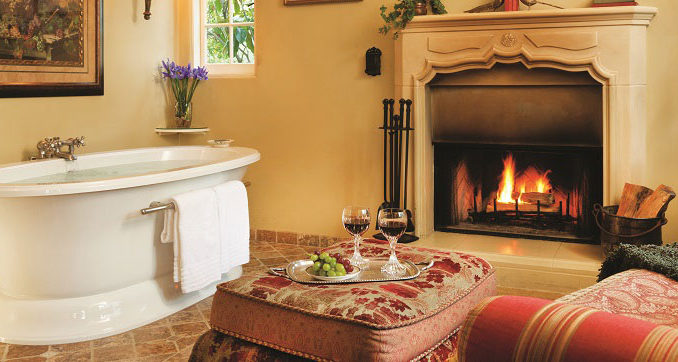 Trade in the hotel for a stunning Northern California B&B
Looking for the perfect weekend getaway this summer? Northern Californian bed and breakfasts offer couples the opportunity to visit some of the areas most gorgeous surroundings with accommodations that feel like home. Skip the standard hotel and book a room at one of these coveted destinations, all celebrated for their superior hospitality, gourmet breakfasts, complimentary happy hours, and luxury guest rooms.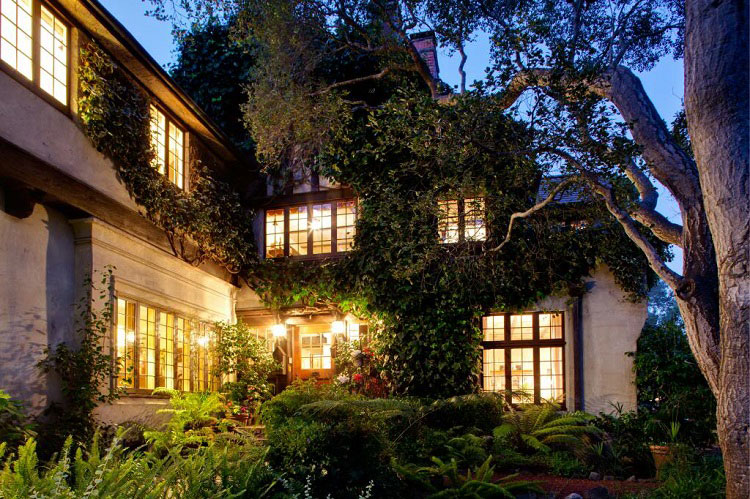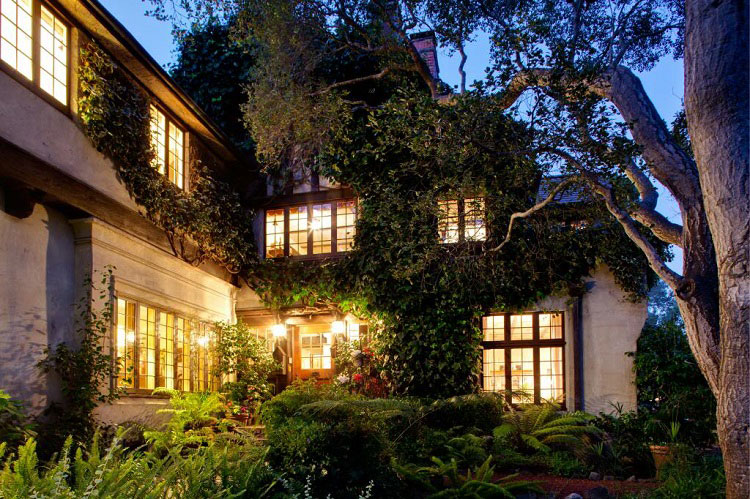 Old Monterey Inn
Monterey, Calif.
Nothing beats a beach vacation in summer. Head to Monterey where ocean breezes on the northern coast create ideal temperatures for out-of-town guests, especially those looking to beat the San Joaquin heat.
Book a room at the Old Monterey Inn, where old world romance permeates every room of the adored B&B. Couples will enjoy romantic walks in the property's lush English gardens, punctuated by the soothing sounds of on-site water features that echo the sounds of the nearby ocean.
Inside the historic English Tudor mansion, the rooms expertly blend charm, sophistication, and architectural elements to create well-appointed rooms brimming with luxurious extras. Stay in the garden cottage to spend quality time on the private patio, relax in the two-person Jacuzzi tub as you stargaze through the skylight above, and cozy up on chilly nights in front of the fireplace complete with its own seating area. A plush king bed, terry cloth robes, candles, and scented bath salts and soaps are just a few of the amenities you'll want to take advantage of.
Every night, wine and hors d'oeuvres are served, and the delicious breakfast can be eaten in bed for maximum comfort. And when you want to explore, the premium location of the Inn makes it easy. The famed Fisherman's wharf is a short walk away, as are a plethora of restaurants.
Relax: Don't forget to check out the Inn's menu at the full-service, on-site spa. Get pampered with massages, facials, aromatherapy, and more in a private spa room that draws on the elements, offering fireplaces and soothing water features in every room.
[Call Out] Wine n' Dine: June 9-11 brings the 41st annual Monterey Wine Festival. Each day welcomes a new lineup of events to the table, along with pours of the area's most legendary wines. (MontereyWine.com)
Play: Take advantage of discount VIP tickets to the Monterey Bay Aquarium, offered to all guests of the Inn. The tickets include two-day passes for the price of one. Don't miss the open sea exhibit, playful sea otters, or kelp forest.
[Call Out] Take a Drive: While in Monterey, venture down 17-Mile Drive, a scenic road that runs through pebble beach and Pacific Grove on the Monterey Peninsula. Stops along the way include views of sandy beaches, towering rock formations, and the famed Pebble Beach Golf Course.
Come Stay:
Old Monterey Inn
500 Martin St., Monterey
(831) 375-8284
OldMontereyInn.com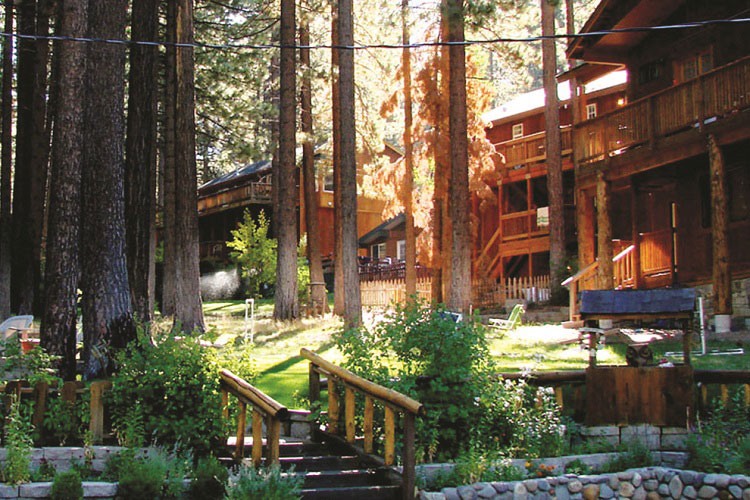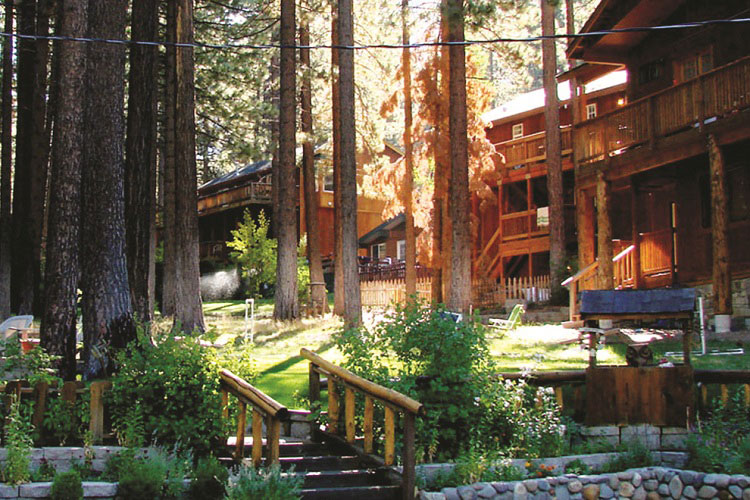 Heavenly Valley Lodge B&B
South Lake Tahoe
Clear blue water, picturesque outdoors, towering tree lines that stretch for miles—it's all part of the appeal of Lake Tahoe in summer. It's a different vacation than it was just months ago when fresh powder was packing the slopes.
For a truly special touch, escape to Heavenly Valley Lodge B&B where guests become family. It's a philosophy Owners Johan and Linda du Plooy believe in. "We really interact with everybody," Linda says. And it's that personal touch that keeps guests coming back.
Located below the famous Heavenly Ski Slopes and just a ½-mile from the shores of Lake Tahoe, the cabin-style suites offer a nightly community social hour around an outdoor fire pit (perfect for summer visits), and hot breakfasts every morning. Its proximity to local attractions such as lake activities, casinos, restaurants, and trails for biking and hiking, make it the perfect stop for Tahoe vacationers who wish to forgo the hotel stay this time around.
Rooms remodeled in 2011 boast river rock fireplaces, ceiling fans, private bathrooms, and separate entrances. Plus the on-site amenities—including in room snacks, a movie library open to guests, and outdoor games on the properties wooded acre—will make your home base on vacation truly feel like home.
Where to Eat: When you're not dining with fellow guests at Heavenly Valley Lodge (your stay includes daily complimentary hot breakfast and snacks, wine, and cocktails every evening), it's an easy walk to nearby eateries.
Nepheles offers upscale California cuisine with a creative twist. The intimate atmosphere creates the perfect fine dining experience for a romantic weekend away. Dine on Asian kung pao chicken wraps and skillet roasted shrimp, creations perfected by resident chef Mark Vassau, before choosing from a list of desserts du jour, offered on a tiny cart that whizzes by your table after the main course.
If you'd prefer to dine lakeside, make a reservation at Riva Grill, located in the Ski Run Marina. The popular destination grants guests dinner with a view, glimpsed through floor-to-ceiling windows that offer panoramas of the Sierra mountains and sparkling Lake Tahoe. Grab a seat on the outdoor patio when the weather is nice and start dinner off right with a handcrafted cocktail.
Play: If you came to Lake Tahoe, you need to see Lake Tahoe. Pick up some wheels at Andersen Bike Rental and hit the trails for incredible views, or get out on the water at Zephyr Cove where you can rent kayaks and canoes, take a boat tour, or cruise during a formal dinner. For those who prefer adrenaline on land, ATV rides are available through Full Access Tahoe.
Grab a beach chair, pick up a drink from the bar, and chill out in the sand. Lake Tahoe in summer is always a good idea!
[Call Out] Rain, Rain: The abundant rainfall is good news for those looking to catch some rays in Lake Tahoe! The lake's water levels are at a record high after the previous drought, so there's plenty of water to enjoy.
Pull-Out Quote: "The lake is at a record high level this year, which is nice," – Linda du Plooy, Owner, Heavenly Valley Lodge B&B
Join the Family:
Heavenly Valley Lodge B&B
1261 Ski Run Blvd.
(530) 564-1500
HeavenlyValleyLodge.com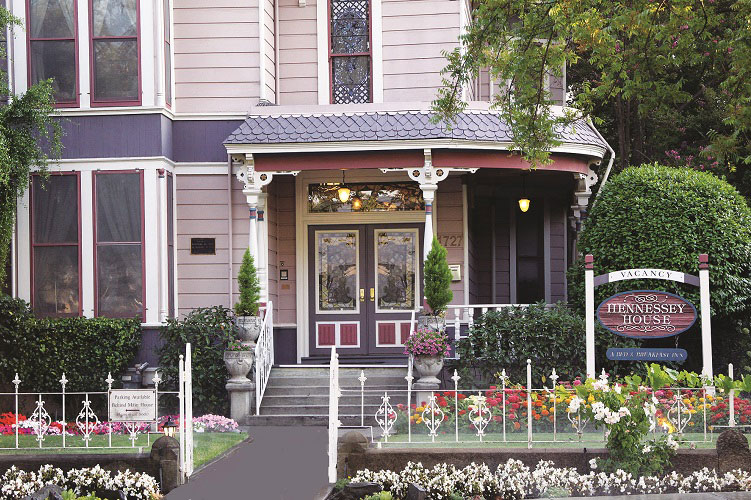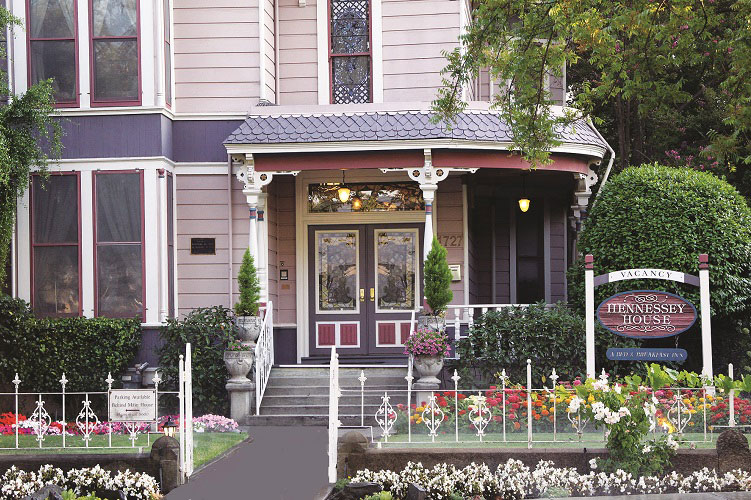 Hennessey House B&B
Napa Valley
Summer in Napa is serene. As the weather warms, wine country comes alive, and the blossoming foliage is the ideal backdrop for a romantic escape.
At the Hennessey House, guests are greeted with complimentary sherry and chocolates to enjoy in-room (each of which includes a private bath). In addition to six rooms in the main house, a carriage house contains four more; the largest of which is dubbed the Fox's Den, featuring a private patio and garden, king bed, a whirlpool tub big enough for two, and a fireplace. Large, stately doors open to the space finished with antique touches and decorated in an English hunting theme.
Every morning, guests are served a gourmet meal with dishes such as crepes Florentine with asparagus in orange butter sauce and tarragon leek eggs with garden seasoned Hennessey House potatoes frequenting the menu. In the evenings, wine and cheese are provided in the dining room and on the outdoor patio, a gorgeous area flanked by lofty trees. At 3 PM, baked goods and tea are made fresh for guests.
Play: In June and July Napa hosts its largest events. Just a half-mile from the B&B, summer concerts play at Veterans Memorial Park from 6:30-10 PM every Friday starting June 9. (NapaCityNights.com)
From June 7-11, jazz fans can enjoy tunes at the Napa Valley Jazz Getaway. One of the venues—The Oxbow Commons—is just over a half-mile from the Hennessey House. (JazzGetaway.com)
The Festival Napa Valley combines fine art, wine, and cuisine to bring Napa visitors a stunning line-up of celebrities in music, dance, and theater with over 60 events at 100 Napa wineries, and local chefs serve plates of their most marvelous creations to be enjoyed with pours of Valley wines. The 10-day festival (July 13-23) has a civic component, aiming to enrich local arts and community programs. (FestivalNapaValley.org)
On July 30, musicians will flood Fuller Park for Napa's annual Porchfest celebration. The free event caters to music lovers with plenty of melodic tunes for guests in a laidback atmosphere that feels more elevated music in the park than festival, and food trucks will be on-site for dinner and snacks. Don't forget to tip the musicians! (NapaPorchfest.org)
Wine: With more than 400 wineries available, it's hard to choose which vineyards to stop at. Hennessey House's dedicated innkeepers Kevin and Lorri Walsh suggest some favorites: Cakebread for reds and whites, Schramsberg for sparkling varietals and gorgeous cave tours, Artesa on Henry Road for breathtaking views, and Domaine Carneros for its stunning architecture.
[Call Out] Walk it Off: Napa Valley offers an indulgent lifestyle, a relaxing atmosphere with free-flowing wine and gourmet meals. Find balance by traipsing through Napa's tree-lined streets and walking between destinations. The Napa Valley Wine Train, Oxbow Public Market, more than 30 restaurants, and several art galleries and shops are all manageable on foot from the B&B.
Make a Reservation:
Hennessey House Bed and Breakfast
1727 Main St., Napa
HennesseyHouse.com
(707) 226-3774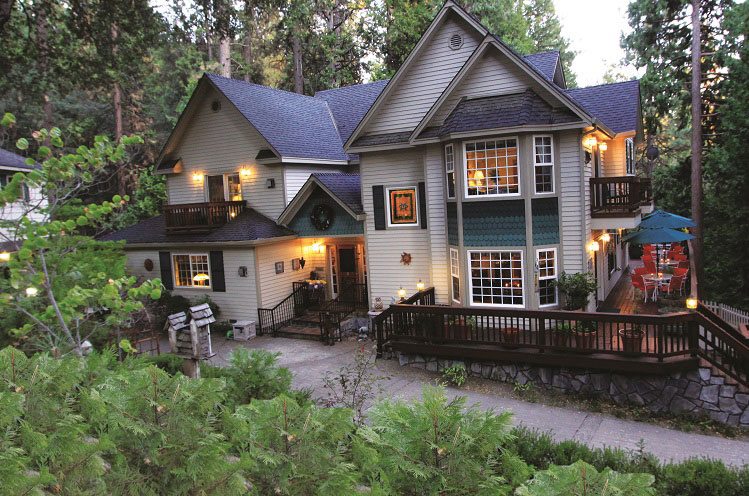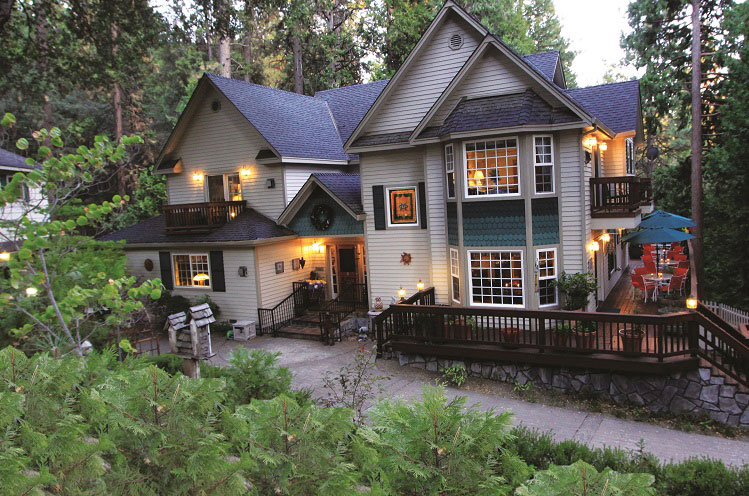 McCaffrey House Bed & Breakfast Inn
Twain Harte
Head to the wilderness for a mountain vacation in California's High Sierra—no roughing it required!
At McCaffrey House, the emphasis is on luxury. The three-star mountain lodge near Yosemite (owned by Michael and Stephanie McCaffrey) caters to guests who want to get away from it all, without sacrificing modern comforts. At the McCaffrey House, every morning starts with a hot breakfast prepared by Stephanie, every room boasts views of the surrounding forest, and every day is filled of endless possibilities to find adventure.
Eight artfully decorated rooms transport guests to another time with a cabin in the woods feel, however, modern amenities abound. Each room—in addition to having its own bathroom—includes a queen- or king-sized bed, television, iPod dock, and wireless high speed internet. Some of the rooms are pet friendly.
Every morning, Stephanie—a master of the culinary arts—prepares a meal for guests. Eaten communally in the house's dining room, visitors enjoy each other's company, as well as views of the pristine forest, a variety of birds and wildlife, and rays of sunshine streaming through the windows.
Happy hour runs from 5-6 PM each evening, and invites new friends to gather and enjoy plates of cheese, crackers, and fruit, as well as a glass of wine, tea, coffee, or sparkling cider.
Explore: Take off to Twain Harte Lake, a short five-minute drive from the property or head a little farther to Black Oak Casino (eight minutes away). The Sonora Repertory Theater (15 minutes) and Stage 3 Theater (20 minutes) offer stage productions to small crowds. Highway 120 offers year round access to Yosemite National Park.
Dine: There are plenty of restaurants to choose from in the Yosemite area, but owners Michael and Stephanie have some favorites they recommend to guests: Twain Harte's Italian eatery Cibo Famiglia, Sugar Pine's bakery that serves daily breakfast and lunch with gluten-free options Alicia's Sugar Shack, steak and seafood shack The Eproson House, and the quirky hotspot with a new menu everyday The Prospector.
[Call Out] Go bike!: Tuolumne County is a biker's paradise. Miles of trails stretch throughout the county, offering vista views and railroad grade rides, primed for both seasoned riders and beginners.
Stay Awhile:
McCaffrey House Bed & Breakfast Inn
23251 CA-108, Twain Harte
(209) 586-0757
McCaffreyHouse.com
Elk Cove Inn & Spa
Mendocino Coast
Beach strolls and bonfires are a can't-miss experience in Elk, Calif. where the Elk Cove Inn and Spa sits on a bluff overlooking the water. The small town (population: 208) is reminiscent of a simpler time where there's not a lot to do, and that's kind of why you come.
With 16 rooms, guests can choose an ocean view luxury suite or cliffside cottage, a pet friendly escape in the property's carriage house, or an elegantly decorated room in the historic mansion. The Surfsong Cottage offers sweeping views of the ocean just outside your bedroom with a window seat perfect for lounging. The nautical décor compliments the Maine cottage-inspired retreat, and is the only room on the property that offers a bathtub. The working brass telescope is a special touch.
Staff sets out a breakfast feast every morning. Start with mimosas before diving in to the buffet-style spread, a table overflowing with sumptuous egg dishes, Southern specialties, decadent pastries, and more.
[Call-Out] Want S'more?: The bonfires are already in place on the beach just outside your room at the Elk Cove Inn, but you'll need to grab supplies from the Elk Store, a kitschy country market that sells all the fixings, plus delicious sandwiches.
Relax: On-site, the private spa touts a healing sanctuary. Perfect for couples looking to reconnect as they indulge in hands-on treatments provided by seasoned professionals. The most popular offering—the Couples Renewal—follows up two Swedish-style massages, given side by side, with an aromatherapy steam shower and couples sauna session.
Nearby, an easy stretch yoga class will help you continue your journey toward total relaxation. Offered every Friday morning at Greenwood School, Kathy leads the class in a rejuvenating yoga session. Subud and Elk Transmission Meditation Group also host spiritual experiences.
Eat: Pull up a seat at Bridget Dolan's Pub, a local eatery that serves both fine cuisine and country fare. Nearby the Albion River Inn offers upscale seafood and vegetarian options for diners, plus a bar.
[Call-Out] Get on the Horse: Looking to impress someone? Sweeten the pot on your typical stroll down the beach by booking private ride down Manchester Beach on the Mendocino Coast. Or, stay in Elk and ride through the redwood forest inland. (RossRanch.biz)
Visit Elk:
Elk Cove Inn & Spa
6300 CA-1, Elk
(707) 877-3321
ElkCoveInn.com