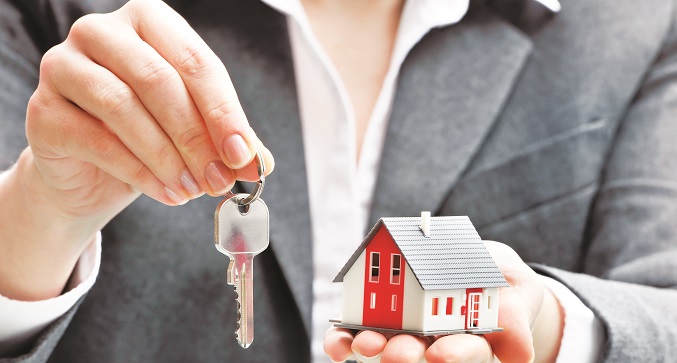 How the San Joaquin Housing Market Has Recovered
and what it means for the county's economic future.
It's been almost a decade since the housing bubble popped, since California home values plummeted and foreclosures threatened to tank the U.S. economy, and it's taken time for San Joaquin County to bounce back-Stockton even landed on WalletHub's slowest cities to recover in 2014-but the turnaround was worth the wait. Today, San Joaquin County's housing market is refreshed, and the Stockton-Lodi metropolitan area is coming out on top. As home values climb, owners enjoy equity in their homes and the market is ripe for buying and selling. From Tracy to Lodi, Stockton to Ripon, the local real estate market is buzzing once again. It is still necessary to exercise a degree of caution, however. Subsequently, if you are thinking of investing in real estate opportunities, doing your research can help and therefore you might want to check out the Roofstock website for some useful real estate books and other resources.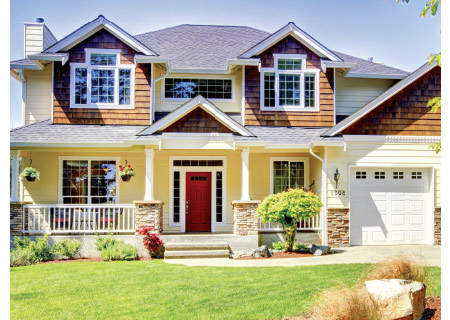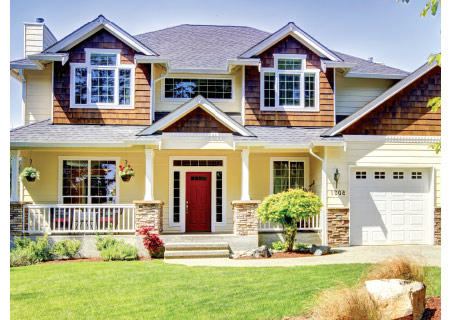 There are several factors affecting the market, which in turn dictates the area's entire economic outlook, to include population growth, a higher demand for area housing, rising median incomes due in large part to commuter salaries, and homeowner equity for those who survived the hard-hitting recession. It also means for those that are wanting to move to California, to any county, could have a larger selection of housing to choose from, if a family wanted to move to California today and went with a company such as Megowan Realty or similar in order to find their new property, they'd have options from many different counties within California with varying prices and benefits to fit just about anyone.
"San Joaquin Valley has demonstrated a remarkable recovery from being thought of as a blighted area with a municipality in bankruptcy to now being rated as one of the hottest home buying markets in the state," says Buzz Howard, Senior Vice President of Big Valley Mortgage.
Today, Stockton's economic outlook is solid, with room to grow. In a year of slowing in the U.S. housing market, Stockton-Lodi should continue its growth pattern. Realtor.com predicted the Stockton-Lodi metropolitan area to experience the sixth largest boom in the state in 2017. Prices are expected to rise 6.12 percent, while sales numbers should increase 4.01 percent, according to the forecast.
"The interest rates are good," Carrie Silva, a realtor with The Silva Team at RE/MAX Gold, says. "It is a great time for sellers to sell due to the low inventory [and] buyers can expect multiple offers on the more desirable homes in the more desirable areas. We also see multiple offers on properties listed under the [area's] median price."
Bay Area natives and Silicon Valley professionals are moving to SJ County in droves. They see the appeal of more bang for their buck-lower costs for more house-and don't mind making the commute to foot the bill. Existing residents reap the benefits; home values rise when demand is high.
"Generally we can predict what our market will do based on the Bay Area," says Rachelle Souza, Managing Partner of Manzanita Ventures. "The real estate market seems to move from the Bay Area east into and through the Valley. When the Bay Area prices increase, you will see the number of home sales in our area also increase because prices are typically lower in the Valley compared to the Bay Area."
In general, Rachelle says the housing market across the Central Valley is similar from county to county, with the most obvious difference being that home prices drop the farther east you move.
However, with lower prices doesn't come lower area quality. The Central Valley has built itself up to be a solid competitor for its neighbor to the west, offering lower prices with just as much appeal.
"San Joaquin County is a big place with lots of corners to look into," says William Humphreys, an associate broker at Docter & Docter Realtors, Inc. "Small towns, big cities, farms, horse properties, orchards, and water front –we have it all. San Joaquin County is a very diverse place to live."
"Stockton has a university and a junior college. We are close to the beach and the mountains. We have the Ace Train for the commuters. We have ample enjoyment of the Delta waterways," Carrie boasts. Not to mention, homes are still affordable here.
In 2015, real estate agents feared there would be a home shortage due to the area's overwhelming growth, that builders wouldn't be able to keep up with demand. In 2014, Stockton ranked the sixth California city for resident growth, and people were starting to get nervous. SJ County led the state in population growth in 2015 with a 1.6 percent gain over the previous year. At first, the new residents were filling a void, the housing crisis had left a large number of vacancies in the area, but then the question came: what would happen if growth continued?
That's when new housing communities began to pop up in SJ County. Mountain House thrived five miles from Tracy, River Islands took over an undeveloped section of Lathrop, and Manteca followed suite with record-breaking new housing numbers. Lodi led the trend, coming out of a new-build dormancy in 2014.
These areas are built with community in mind. River Islands, which will contain 11,000 homes when the project is completed (450 are already occupied), is one example.
"River Islands offers a recreational lifestyle with both lake and river access. The project caters to families who care about education and who want to be involved in their community," says Project Director Susan Dell'Osso.
But the community intends to be more than a commuter market for the Bay Area workforce. Susan says the planned 5 million square foot business park looks to employ about 20,000 people and become a new area for work in South San Joaquin with head of household job opportunities. She predicts the housing market will undergo another vast transformation when that happens.
The city of Lodi tells a story of its own. According to Margo Cook of Schaffer & Company Realtors, Lodi never crashed the way much of SJ County did. The small town's ability to endure is, in large part, because of its stable, small-town atmosphere and vibrant, self-sustaining economy.
"Our clients have come to Lodi in part for that small town atmosphere of safety and familiarity. It is a huge draw for retired folks as well as young families," Margo explains.
While Lodi hasn't experienced as vast of a turnaround as Stockton due to its more stable market, there is still a home buying frenzy in the area. The city's proximity to Northern California attractions such as San Francisco and Lake Tahoe is appealing to new blood and, as a result, the inventory is at a 17 year low-good news for sellers looking to make top dollar. New builds with sparkling model homes that excite buyers stabilize the market and promote a slow but steady increase in pricing.
"We are still not seeing prices as high as we did in 2006, but a higher number of closed sales," Jan Sherman, a real estate broker at Sherman & Associates Real Estate Inc., says of Lodi. "The price appreciation from 2015 to 2016 was about 9 percent."
Growth and new development have stimulated the local economy, and continues to do so. Even if many of the new residents are keeping their jobs in the Bay Area, their other business is coming to SJ. "It's interesting to note when just one home sells how many businesses are directly or indirectly involved and derive their income from a real estate transaction," Jan says. "It's not just the realtor, it's lenders, insurance companies, decorators, painters, landscapers, home inspectors, carpet cleaners, title companies, accountants, furniture stores, gardeners, nurseries, and so many more. All of this brings money to the local economy and to local government entities as well… There are so many benefits to the local economy when there is a healthy real estate market."
Homeowners are using their equity to make home improvements utilizing professional services such as interior remodels by specialist home remodeling companies, as well as new landscaping, pools, and more. This benefits the area contractors getting the jobs, their employees, and local retail stores. It also enables these businesses to hire and employ more people, paving the way for a healthier workforce. Rachelle says the need for subcontractors is huge as clients build new homes in the area. This could bring even more people to the area to fill those jobs, or employ some of Stockton-Lodi's unemployed residents-the metro has a 7.7 percent unemployment rate.
"Home sales in San Joaquin County spread money throughout our economy. Everyone benefits," William says.

New Rules for Buyers & Sellers
The SJ County housing market isn't what it used to be, and that's a good thing! But with economic growth comes inevitable change; buying a home isn't the same.
For those who last purchased a home around 2005 (or before), securing a loan probably felt a lot like getting a new credit card. Fill out a form, show a little proof of income, and walk away with a hefty line of credit. After the devastating burst, housing professionals became stricter. During the recession, buying a home felt near impossible.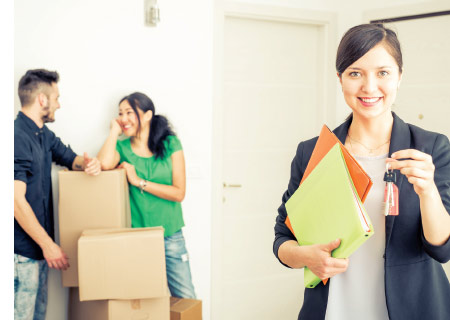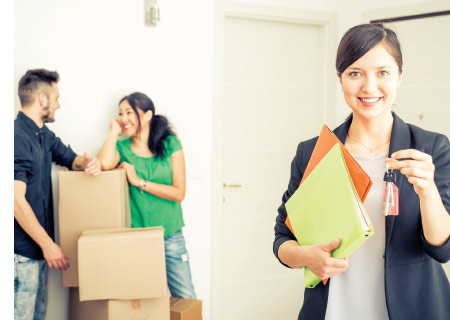 The requirements for qualification were harder to meet and mortgage companies wanted more paperwork to prove buyers could make payments in hopes of preventing another foreclosure frenzy. You might want to look into the services provided by the likes of Reali if you're in need of a home loan in order to secure a mortgage on a property; you can head to their website to learn more.
"The process of securing a loan is a day and night different since 2008," says Omar Khamisa, Area Manager at Mission San Jose Mortgage. "The mortgage industry is extremely monitored and regulated. The loan officers have to get a license in order to originate the loans. With all the new and changed rules and regulation, it has become a challenging environment for the customers."
"The typical buyer has changed somewhat, too. We're seeing more long term buyers; owner occupied borrowers with stronger credit profiles and fewer speculators," says Celia Wilbur, Vice President of Residential Mortgage at Oak Valley Community Bank. "As these factors continue to influence the market, we have the potential to emerge with greater stability and balance."
If you're new to buying a home, or if it's been a while since you have, a homebuyer education class may be for you. "[The class] gives the buyer important information in regards to purchasing a property," Omar says.
The first step is getting qualified. This helps buyers know what is affordable based on income, down payments, personal comfort level, and what funds a lender can secure. Today lenders look to only provide loans to people who can afford them, to avoid another countywide crisis.
Because the mortgage industry is so highly regulated, there shouldn't be any hidden costs. Everything is discussed up front.
At the same time, there are costs not everyone may consider. "Disclosures and inspections are becoming more and more important, specifically in disclosing more details of the home," Rachelle says. "As a seller, if you don't disclose everything, it can really open up parties to more liability. As a buyer, it's important to do all the proper inspections and most importantly a general building inspection should never be waived."
"Sometimes hidden costs of ownership are not necessarily part of the actual purchase transaction but realized over a longer period," Buzz points out. This may include long-term insurance costs, such as flood insurance.
Do some research, but don't focus on the lowest interest rate advertised online. Instead, look local (remember: this helps stimulate the economy, too!) and talk to a lender who knows your area.
"Working with the most trusted lender makes a positive impact on the overall quality and user experience during the course of the transaction. It is always wise to check the online reviews and experience of the company," Omar suggests.
The loan approval and funding processes overwhelm many buyers, and trying to go it alone may be a detriment to the process, scaring potential buyers away because it seems too complicated. It's important to be informed, but not to take the professionals' job on alone. A qualified lender can give you a better idea of what is feasible in terms of interest rates as well as clarify other challenges of the home buying process.

Now & Then
Manteca, Hearthsong Drive (provided by Manzanita Ventures)
Area Perks: overall lower housing prices than Tracy, desirable to commuters
Home Specs:
3 bedroom, 2 bath, 1107 SF
History:
In February 2007, $350,000 purchase price.
In June 2010, $170,000 short sale purchase price.
In Feb 2017, $310,000 purchase price.
Tracy, Coolidge Avenue (provided by Manzanita Ventures)
Area Perks: Proximity to the Bay Area and Silicon Valley
Home Specs:
3 bedroom, 1 bath, 1107 SF
History:
In October 2004, $330,000 purchase price.
In June 2009, $136,950 short sale price.
In November 2015, $325,000 purchase price, (included remodel and an additional half bath.)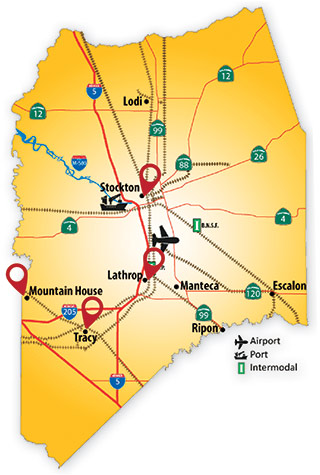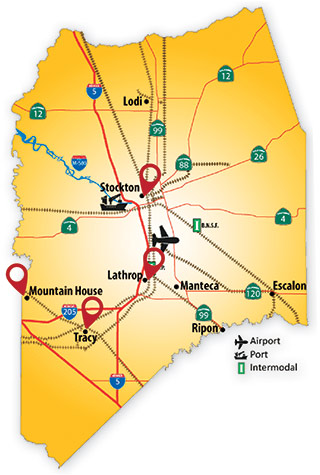 Stockton, Citywide (provided by Sherman & Associates Real Estate Inc.)
Area Perks: Booming big city with a breadth of events, businesses, and jobs
2006:
There were 212 homes purchased between $259,000 and $1,690,000, with a median purchase price of $451,500.
2010:
There were 244 homes purchased between $53,000 and $768,500, with a median purchase price of $226,250.
2016:
There were 275 homes purchased between $132,500 and $1,450,000, with a median purchase price of $345,000.
Lodi, Citywide: (provided by Sherman & Associates Real Estate Inc.)
Area Perks: Wine country east, plenty of amenities in a suburban atmosphere
2006:
There were 526 purchases of single-family homes between $128,000 and $970,000, with a median purchase price of $370,000.
2010:
There were 588 purchases of single-family homes between $34,000 and $850,000, with a median purchase price of $179,950.
2016:
There were 710 purchases of single-family homes between $75,000 and $1,500,000 with a median purchase price of $303,500.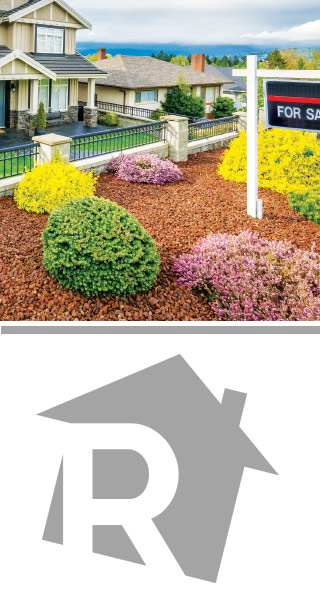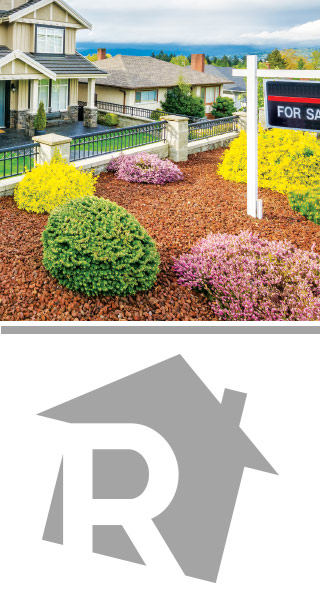 SJ Housing By the Numbers
The median home price in San Joaquin County is $301,000 (according to Zillow.com).
The median list price is $329,250.
SJ County experienced a 9.6 percent increase in home values in the past year.
Realtor.com predicts a 4.01 percent increase in home sales in the Stockton-Lodi metropolitan area in 2017.
Zillow.com predicts a 3.2 percent price increase on homes in SJ County over the next year.
The median list price per square foot is $182 in SJ County.
The Stockton-Lodi area ranked No. 28 on Realtor.com's list of top 100 U.S. metros with the hottest predicted housing markets for 2017.
Local Resources
When it comes to buying a home, the Internet is brimming with information on loans, home prices, and how to get the best deals. Nothing, however, compares to the knowledge of a local professional. Not only is some of the information on the Internet incorrect, much of it is area-specific. For information that applies to SJ County, contact one of our vetted professionals.
Big Valley Mortgage
3439 Brookside Rd., #101 Stockton
(209) 289-0169
BigValleyMortgage.com
Doctor & Doctor Realtors, Inc.
878 W. Benjamin Holt Dr., Stockton
(209) 478-8121
DocterDocter.com
Manzanita Ventures
204 N. Sherman Ave., Manteca
(209) 825-0825
Manzanita.me
Mission San Jose Mortgage
2025 W. March Ln. #1, Stockton
(209) 651-2000
MSJMortgage.com
Sherman & Associates Real Estate Inc.
1540 W. Kettleman Ln. # C, Lodi
(209) 334-2136
LodiHomesForSale.net
The Silva Team/ RE/MAX Gold
3202 W. March Ln. Ste. B, Stockton
(209) 992-0473
CarrieSellsHouses.com