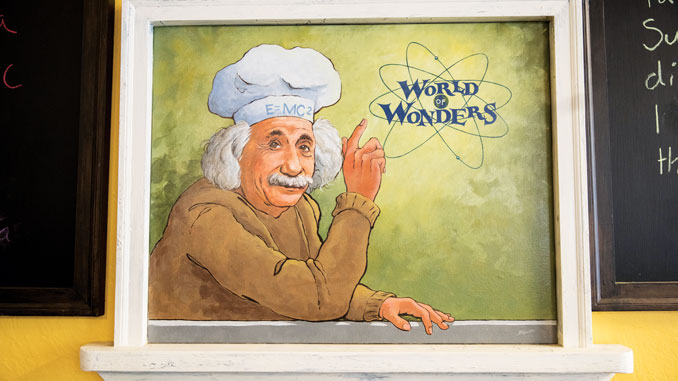 The World of Wonders Science Museum Tackles Gender Gap in STEM Fields
It's 2018, and that means we're almost two decades into the new millennium.
A lot has changed: we've made huge leaps in science and technology, difficult strides in social justice and equality, and faced countless obstacles as we continue our constant march toward a better tomorrow. And yet, it seems some things never change—despite the overwhelming importance of science, technology, engineering, and mathematics (STEM) in today's world, STEM fields are consistently facing an imbalance in gender diversity.
In 2015, women held 47 percent of jobs in the U.S. However, out of all STEM positions, women made up only 24 percent—less than a quarter. It begs the question: why aren't women pursuing STEM fields? 
"I think a lot of it is lack of confidence," says Sally Snyde, President of the World of Wonders Science Museum (WOW) in Lodi. "And that lack of confidence is caused by the prevailing mentality out there that these subjects are more for boys, and because of this mentality, girls are not being encouraged."  
With a Bachelor of Science degree in Field Biology from Cal Poly San Luis Obispo, it's safe to say that Sally herself didn't lack the confidence to pursue a STEM field. Neither do her granddaughters. But, Sally chalks it up to exposure. "My granddaughters have no fear of science because they grew up at the WOW. It was just part of their life. It was a very simple way of getting excited about science. And now they have no fear of it."
Having opened its doors in March of 2009, the WOW has sought to compliment formal science education in the classroom and inspire interest in STEM fields for the last decade, with major success. In 2016, they had over 58,000 guests visit the museum, including 12,000 students.
 "It's changing lives, it really is," says Sally. "It's giving our kids a positive place to go, and more importantly, giving them hope that they can do well in the areas of science, math, and technology."
While the WOW seeks to inspire a love of STEM in all children, recently, the WOW has turned its attention to the gender disparity in STEM fields. To address this, they intend to implement a LEGO Robotics Program, which will focus on promoting STEM education for young girls by introducing them to robotics engineering.
"Exposure to this type of hands-on learning is important for their future. These girls will be able to go into fields that they never thought they could," says Sally.
If kinesthetic, hands-on education is key to keeping girls interested in STEM, then Lodi hit the jackpot with the World of Wonders Science Museum. Along with their popular exhibits such as the Illumination Lab, the 8-foot tornado, and Plasma Ball, the WOW has other programs that promote kinesthetic learning such as Makerspace, a weekly program that is essentially science lab, shop class, home economics, and art studio combined.
"The majority of kids who come to this program are girls, from first to fifth grade, and we have a young high school girl teaching them," says Sally. "When young girls see another girl doing these projects, they get inspired. They're soldering, building, learning…. And they're much more likely to end up in a STEM field now, because they will have no fear of it."
As a non-profit organization, the WOW relies heavily on donations to continue making an impact on the lives of children in our community. To ensure the implementation of their LEGO Robotics Program for young girls, as well as their other educational efforts, readers can donate to the WOW Education Fund via the WOW's website.
Study STEM:
WOW Science Museum
2 N. Sacramento St., Lodi
(209) 368-0969
WOWScienceMuseum.org