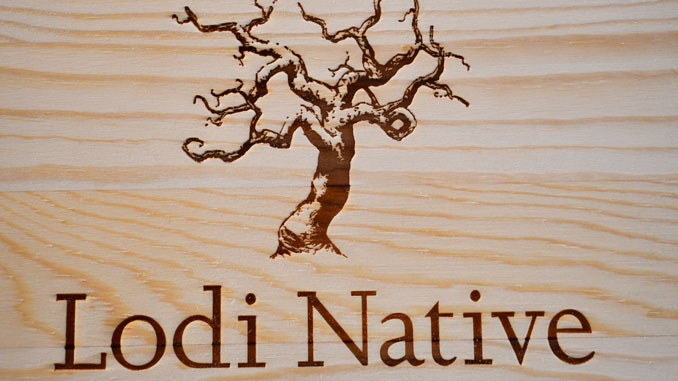 Have you ever tried a single vineyard wine? One made from a lone, contiguous vineyard?
While these types of wines are popular in neighboring Napa County, did you know Lodi has its own group of cavalier winegrape growers and winemakers crafting natural wines from single vineyards?  
Well…it's true. The collaborative effort is known as the Lodi Native Project and includes 6 different unique bottlings. These trailblazers are dedicated to highlighting the Lodi AVA's (American Viticulture Area) terroir, preserving Lodi's heritage plantings, and have a serious commitment to minimalistic winemaking. They adhere to strict winemaking guidelines which means using only native yeasts, and they don't allow the use of oak chips or additives.
These delicious, stunning examples of Lodi wine can be purchased by the half-case (6 bottles) at the Lodi Wine and Visitor Center. Each collector's gift is encased in a custom-branded wood box that will look stunning on your bar. Go pick up the 2014 bottling before they are all gone!
Wines included in the box set, not pictured to the left:
Marian's Vineyard, Growers Jerry and Bruce Fry (Mohr Fry Ranches), Winemaker Stuart Spencer (St. Amant Winery)
Maley's Lucas Road Vineyard, Grower Todd Maley, Winemaker Tim Holdener (Macchia Wines)
Soucie Vineyard, Grower Kevin Soucie, Winemaker Layne Montgomery (m2 Wines)
Pick up this treasure trove of Lodi wine at the Lodi Wine and Visitor Center; 2545 W. Turner Road, Lodi, CA. 95242 or call (209) 365-0621 to order. For more information, email jeremy@lodiwine.com