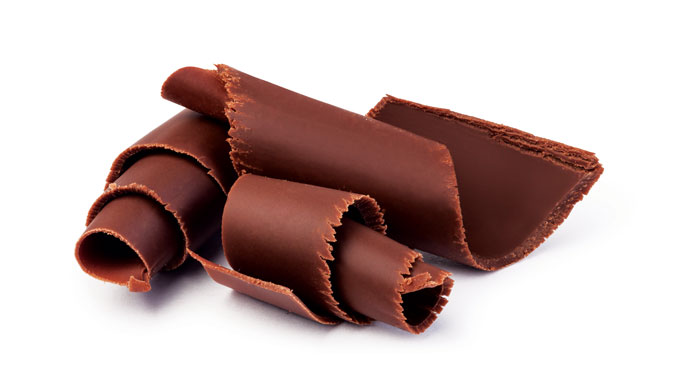 Who doesn't love chocolate in all its glory?
They say chocolate is the food of Gods, and we couldn't agree more. After all, chocolate originates from the ancient times of the Mayan and Aztec civilizations. Back then, chocolate was enjoyed by the Mayan Indians as a spicy drink called chocolatl', made from roasted cocoa beans.  
Chocolate's storied history was transformed when the Aztecs introduced cocoa to the Spaniards, who, in turn, took it back with them to Europe during the 16th century. During this time, chocolate was reserved for the uber wealthy and was still drank in its liquid form. Eventually, a technique was devised during the Victorian era that allowed chocolate to be enjoyed in a solid state, and the love affair with all things chocolate was born! Now chocolate is found everywhere and used in everything, from cakes and treats to sauces, molé, and chili.
But you might ask yourself, where does chocolate come from? It arrives to us in stores across America in bars, sauces, morsels, powders and so much more. But cocoa is actually grown in pods on trees of the Theobroma cacao species. And where they are typically grown is often referred to as the Cocoa Belt, which extends a few miles north and south of the equator. They thrive in the humid weather and heavy rains of the region. It is said that Africa produces up to 70 percent of the world's cocoa, with other top producers of cocoa including Central America, South America, and the Caribbean.
Much like the terroir of wine grapes, cocoa hailing from different regions has unique flavor profiles based on where it is grown. Some chocolates exhibit fruity aromatics and some hints of burnt caramel. Below are some generalized characteristics of cocoa from some of the most prolific growing regions throughout the world.
Ghana
Expect a fruit forward creamy finish with musty wed wood notes.
Sao Tome
This cocoa is earthy, nutty caramel and sometimes bitter flavor.
Madagascar
High acid, floral notes with citrus, dried fruit and honey.
Dominican Republic
Expect a bitter profile with touches of tobacco, acid and a slight sweetness.
Peru
These beans are smoky, slightly sour, fruity with a woody nose.
Ecuador
Superior quality cocoa beans with balanced flavors, floral notes, and a touch of burnt-smoke.
(Flavor Tasting Notes partially sourced from aalstchcocolate.com)
So the next time you go to grab a bar of chocolate, be adventurous and explore chocolates from single origins or from a variety of different countries to taste the full range of cocoa's flavor spectrum. You will be sweetly surprised by their versatility and decadence!
Recipes:
Butter Captain Morgan Hot Chocolate
Ingredients:
½ C. 1 stick unsalted butter
2 oz. bittersweet chocolate, chopped
½ C. packed light brown sugar
1 tsp. ground cinnamon
1/8 tsp. kosher salt
¾ C. Captain Morgan
½ C. heavy cream
Freshly grated nutmeg for garnish
Directions:
Melt the butter and chocolate over a double boiler (or glass bowl over a pot of simmering water), stirring until chocolate is melted and smooth. Remove from heat and whisk in brown sugar, cinnamon and salt. Meanwhile, bring 2 and ½ cups of water to a boil in a saucepan. Remove from the heat and stir in the rum and chocolate mixture until combined. Using an electric mixer on high, beat cream in a medium bowl until soft peaks form. Pour the hot chocolate into mugs and garnish with whipped cream and nutmeg.
Chipotle Chocolate Chili
Ingredients:
2 C. yellow onion
1 C. red bell pepper
1 Tbs. minced garlic
1 Lb. ground beef
2 Tbs. brown sugar
2 Tbs. ancho chili powder
1 ½  tsp. ground cumin
1 Tbs. unsweetened cocoa powder
2 cans (15 oz.) pinto beans, rinsed and drained
2 cans (14.5 oz.) cans diced tomatoes
2 cans (14 oz.) chicken broth
2 Chipotle Chiles, canned in adobo sauce, chopped
2 oz. unsweetened chocolate, chopped
Sour cream, shredded cheddar cheese and green onion for garnish
Directions:
Add onion and bell pepper to olive oil in a Dutch Oven over medium heat and cook until onions become translucent. Add garlic and ground beef and cook for 7 to 9 minutes until beef is cooked through. Add the sugar and the next 9 ingredients, stirring to blend and heat to a boil. Reduce heat and simmer for 15 to 20 minutes until chili begins to thicken. Add chocolate and stir until melted. Serve Chili and offer sour cream, cheddar cheese and chopped green onions as garnish.
Dark Chocolate Sea Salt Pistachio Bark
Ingredients:
8 oz. semis sweet or bittersweet chocolate, chopped
2 C. shelled pistachios, unsalted
Jacobsen Sea Salt or other large flake sea salt for garnish
Directions:
Prepare a sheet pan with parchment paper. Melt chocolate in a double boiler or in a glass bowl over simmering water, stirring until smooth. Remove from the heat and stir in the peanuts until covered in chocolate. Spread the mixture onto parchment lined sheet pan and chill
Local Feature: Taste this Flourless Chocolate Cake at Towne House Restaurant (picture in Dropbox)