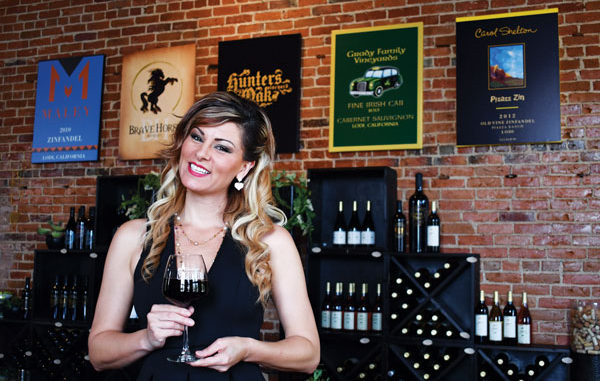 The next time you're looking for a fun spot to enjoy a glass of wine or craft beer, head to Woodbridge Uncorked and say hello to the new owner, Heather Lea Fogle! Earlier this spring, Heather purchased the venue from previous owners, and is bringing new experiences to the local food and wine scene in charming downtown Woodbridge.
If the name sounds familiar, it should. Heather is also owner of Elle's Custom Catering and was the exclusive caterer for Woodbridge Uncorked for the past five years. Patrons can now expect a few new and enticing options on the menu.
She is serving up elaborate charcuterie platters on custom made cheese boards complete with up to seven types of gourmet cheeses, home-made preserves, grainy mustards, candies, and fresh and dried fruits. Each platter can be enjoyed by up to four guests and are easily one of the best in town. Uncorked also offers Heather's famous in-house potato chips topped with her signature seasoning. If you are in the mood for something sweet, indulge in hand-crafted, boozy dark chocolate truffles to pair with a jammy Zinfandel.
Woodbridge Uncorked is also home to six award-winning wineries: Hunter's Oak Vineyard, Grady Family Vineyards, Maley Brothers Vineyards, Carol Shelton Wines, and Bravehorse Winery. For local beer enthusiasts, they also pour several craft beers as well.
If you really enjoy your first visit, I suggest joining the wine or beer club which offers perks on tastings and invitations to member-exclusive events!
Check it Out:
18911 N. Lower Sacramento Rd., Woodbridge
(209) 333-8463
WoodbridgeUncorked.com