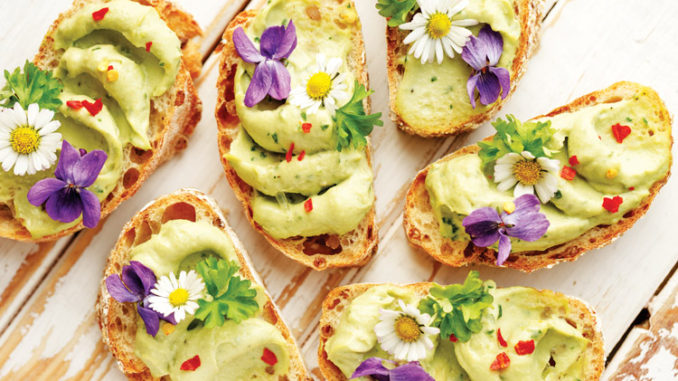 In recent years, muted color palettes and outdoor spaces have reigned supreme for San Joaquin County brides as au natural has been perhaps the biggest trend to follow, but trends are constantly evolving, and 2017-2018 nuptials welcome changes that affect every aspect of the wedding planning process. Industry experts note a return to bold color palettes and metallic bridesmaid dresses in addition to a continued move toward fall and winter nuptials. Brides desire to stay ahead of the curve, planning events that feel refreshed instead of following tired trends of year's past. Check out our picks for the most notable up-and-coming wedding crazes to wow guests at your upcoming event.
Entertainment for guests
Weddings are becoming interactive affairs. Not many receptions will require guests to simply sit and watch before dinner and dancing commence. Instead, couples are choosing exciting forms of entertainment for guests. Whether it's acapella tunes played live during dinner, a cirque style mini-show, or lawn games and make-your-own-s'mores during cocktail hour, brides and grooms are getting a lot more creative when it comes to keeping guests engaged.
The new gift registry
If fine china and quirky kitchen appliances aren't musts in your life, you no longer need to feel obligated to fill a registry with these traditional wedding gift items. Instead, ask for what you really want—or nothing at all. Stores like Best Buy and Amazon offer wedding registries that allow couples to list electronics and bicycles amongst their must-haves. Honeymoon registries can focus on creating your dream getaway. Or, forgo gifts and choose a favorite charity for guests to donate to instead.
Ditch the plated dinner
What once sounded like a necessity can now be completely forgone, if you choose. Instead of serving a sit-down dinner, create mini stations filled with appetizers that guests can graze on as they socialize, or set up a collection of food trucks outside for a casual meal. Ditching the traditional dinner doesn't mean you can't think upscale. On-site sommeliers host wine tastings while sushi chefs make sashimi right before guests' eyes.
Another emerging trend relates to the presentation of food. While taste is of upmost importance, brides and grooms are shifting focus to prioritize the look of the food, as well. Food displays can be incorporated into the décor, and tableside presentations (think nitrogen ice cream or bananas foster set aflame) add to the overall experience.
The dress
Brides seem to be taking more risks when it comes to the dress for their I Do's. Instead of classic silhouettes that mimic the pages of Brides magazine, more women are infusing their own style into their looks, on-trend or not. The trend when it comes to wedding dresses seems to be that there really isn't one.
Opt for long lacy sleeves a la Kate Middleton, or bedazzle your gown with pearls and feathers. Dresses walking the runway are embracing 70s throwbacks, black and white combinations, and heavy costume jewelry. In some cases, the wedding dress doesn't have to be a dress at all as brides who prefer pants are opting to wear the style down the aisle.
Continuing themes
The popularity of both rustic and vintage affairs has soared in recent years, and that isn't expected to change in 2018. However, dramatic events, featuring sparkling lights, fireworks, and over-the-top décor will likely pick up as more brides opt for extravagance. This may include video effects and creative lighting to alter the optics of an indoor ballroom—nothing is off limits.