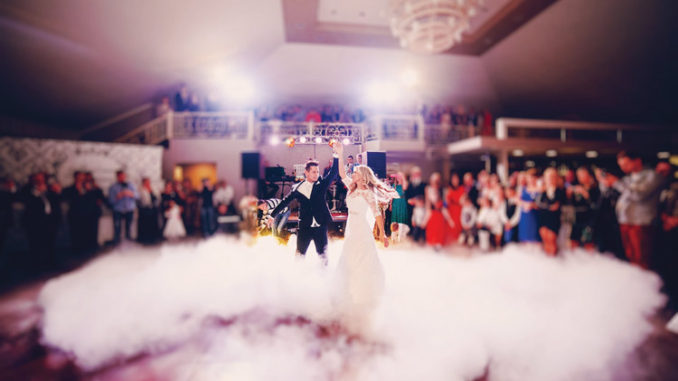 Chances are, your wedding reception will involve plenty of dancing—and we're not talking about the 'moves' you got away with at prom. Whether fine-tuning existing skills, or helping a bride and groom develop their groove completely from scratch, the help of a professional is a wise investment to ensure the first dance goes smoothly and leaves a lasting impression on your guests.
Traditional standards demand grace and timelessness for the first dance. Think Fred Astaire and Ginger Rogers, which, for most of us, means enlisting the help of an expert to learn the proper maneuvers and get every detail right—from choosing the perfect song to nailing that dramatic dip at the end. It might take a few weeks but it's a great investment of both time and money when the big day arrives and all eyes are on you.
The event of the first dance can bring with it pressure to wow friends and family with a more unique spectacle, which is why more and more couples are moving toward less-traditional first dances. Choreographed numbers and even downright impressive pop-and-lock routines have made their way into first dances, making this tradition open to interpretation and even more demanding of professional training.
Not just for the bride and groom, many dance lesson packages can include sessions with the father of the bride and the mother of the groom. After all, a great first dance can be soured when followed by a clunky and awkward dance with mom and dad. For couples with large families it might be a good idea to look into studios that offer group rates so that parents, stepparents and even crazy uncle Jerry—who likes to be involved in everything—can join in on the experience.
Before making your final decision, compare rates and package offerings and be sure to discuss the level of expertise you require from your lessons to ensure you hone the right skills for your dance—whatever style it may be. The right help can have any happy couple nail this iconic wedding moment.
SB
Get in your groove with help from a local professional.
Ballroom Bootcamp
1299 Lloyd Thayer Circle, Stockton
(209) 406-9239
TheBallroomBootcamp.com
Showstoppers Dance Studio
112 Commerce St., Lodi
(209) 368-2637
ShowStoppersDance.net
International Ballet Theater Institute
320 N. Washington St., Lodi
(209) 403-3897
IntlBalleTtheaterInstitute.org