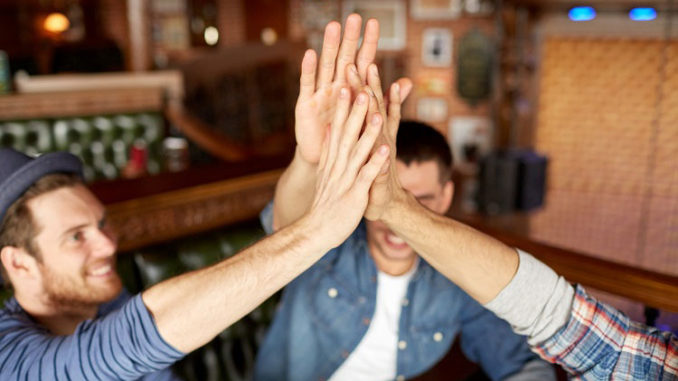 You know how it goes: the weekend's coming up, the significant other is busy, family is out of town, and it's just you and the guys. Planning ahead for these sorts of things is a great idea, so we have a shortlist of five awesome local events that are perfect for a guys' night out.
Stockton Beer Week
July 7-16, 2017
Beer and your buddies—doesn't get much better than that, does it? Regardless of which day you're free, you should absolutely stop by Stockton Beer Week this summer. You can enjoy special events, dinner pairings, charity walks, and even movie nights! StocktonBeerWeek.com
Baconfest
September  9-10, 2017
Bacon is undoubtedly one of the greatest things on the planet and what better way to celebrate its deliciousness than by attending a small festival specifically dedicated to it? Gather round at Dell'Osso Family Farm for one of the best events in the Central Valley. Just be sure to bring your appetite. BaconFest.com
Trout Bout
November 11, 2017
The 33rd annual Trout Bout is going down at Oak Grove Park, and the tournament is open to everyone. Over 2,500 lbs of trout will be planted, and prizes will be awarded in both adult and youth categories. Grab your gear, call the guys, and go get your fish on. You can bring the kids, too—they fish for free.
Banner Island Ballpark Brewfest
October 7, 2017
Over 20 different beer vendors paired with food offerings and live music will take over the Ports' outfield in celebration of Banner Island Ballpark Brewfest. Hosted by the Stockton Ports and DBI Beverage, the event will run from 11 AM-5 PM.
Lincoln Center Live Car Show
August 18, 2017
Want to get your engine running this summer? Grab a drink at one of the many Lincoln Center hotspots, jam to some live music, and check out over 200 classic cars. "Best of Show" is announced on the main stage at 7:30 PM, and lusting over all of these classic, chrome beauties is totally free.