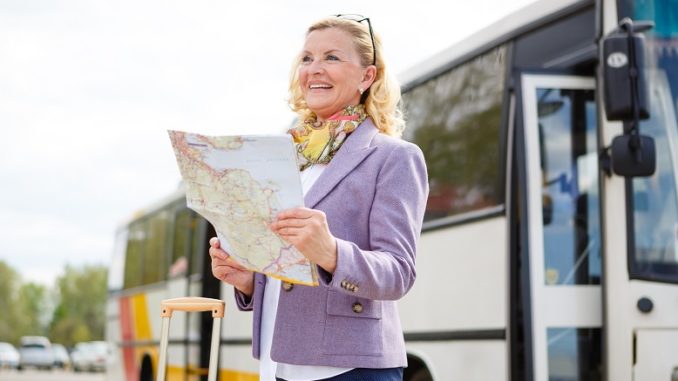 Giving up driving, alternate transportation, and having those tough talks
Driving gives individuals a sense of independence — just ask the 16-year-old who passed their driver's test for the first time. However, the reverse is also true. Losing driving privileges can feel a lot like losing independence.
Sometimes mature drivers have to give up driving privileges before they are ready. Fatal car crash rates rise sharply once a driver has reached the age of 70, (according to HelpGuide.org). However, many older drivers will argue that a person's ability to drive should be judged on a person-to-person basis, rather than just banning everyone over a certain age from driving. Accidents can happen to anyone, after all, and even professional drivers who work for rideshare apps can cause a crash. In fact, there are even lawyers, such as this Houston Lyft attorney, who specialize in providing compensation to those involved in these accidents. That being said, statistics don't lie and the general trend of elderly drivers being more dangerous as they age seems to be universally agreed.
The State of California even requires in-person renewals for all drivers age 70 and older. You might also even find mature drivers also opt to look for a Traffic Course in CA in order to refresh their memory on some road laws and car safety, etc. However, there isn't an arbitrary number that dictates the age a person loses the ability to drive safely, instead it's up to the individual to make the call on when to hang up the keys for good.
While handing over a driver's license may feel embarrassing, it's important to consider physical limits. Having frequent "close calls," finding dents with unknown origins, getting lost frequently, struggling to read traffic signs, being on the receiving end of frequent honking, difficulty concentrating, and warnings from police officers are just some signs that driving may no longer be safe.
In some cases, a driver-improvement course may help. However, for many, when vision worsens and cognitive functions change with age, it's simply time to look for alternate transportation options.
Instead of feeling sad, remember that choosing to give up driving privileges is a responsible choice. It's normal, and others on the road will thank you. You could save a life.
How to Get Around
Lucky for San Joaquinians, there are several options for getting around without a driver's license. Check out some of these options, and don't forget to get a California State Identification Card in lieu of your driver's license. You'll still need proper identification.
• Ask family and friends to pitch in.
• Get familiar with bus schedules. Visit SanJoaquinRTD.com to learn more.
• Take advantage of meal services. The Human Services Agency of San Joaquin County runs Meals on Wheels.
• Walk when possible. Walking offers several health benefits.
• Call an Uber or Lyft service. When you're in a bind, these services prove less expensive and more convenient than traditional taxi companies.
• Consider a move to a senior living facility to limit driving needs.
How To Help: When You Know It's Time Mom & Dad Stop Driving
Aging can be hard. While your loved one likely knows their eyesight is declining and their reflexes are slower, choosing to give up a driver's license can feel a lot like giving in.
However, if you notice a loved one-a parent, neighbor, friend-struggling behind the wheel, don't let it go. It's a difficult conversation to have, but it's a conversation that could save a life, even theirs. Here are some tips for having a successful discussion about driving.
1) Don't jump the gun. AARP offers an online seminar that will help you determine if driving is really a dangerous activity for your loved one, (AARP.org).
2) Give the conversation time. If an immediate threat to safety isn't present, try having a series of conversations. It's a big life change, and it takes time to sink in.
3) Schedule a doctor's appointment to assess vision and hearing, as well as potential cognitive issues or medications that could impair driving. Sometimes a prescription change can make a difference.
4) Discuss concerns. How will the inconvenience be handled? How can you help?
5) Visit the DMV. Staff can make the process of revoking driving privileges official, and administer proper testing to give you and the mature driver in your life confidence in the decision.