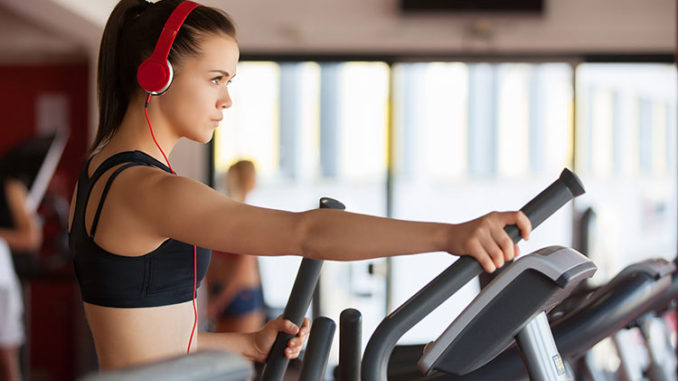 How to maintain your new year's resolutions
Most people have a resolution in mind during the countdown to the New Year. Plenty have guzzled down their last bit of champagne, vowing to give up that bad habit once and for all and gain the physique they know is hiding behind a few inches of belly fat, or to take up an interesting hobby, or learn something new like a different language. The hard part? Actually sticking to these commitments. If your new year's resolution is to lose weight, it will be a lot easier to stick to your diet and exercise regime if you have a personal trainer helping to motivate you. In the same way, if you are learning a new language, it will be a lot easier to stick to it if you are having proper lessons through somewhere like UKLP, rather than doing it off your own back.
Luckily, San Joaquin Magazine is ready and more than willing to help you give those resolutions the one-two step-providing key advice from professionals on how to stick 'em out! Stay strong, San Joaquinians!
Stay organized
"So many people hang on to chotskies way too long. Do you really need 29 snow globes from every amusement part you ever visited? My recommendation is to purge your living spaces of all excess items. If they are extremely important to you, pick your very favorite three and donate the rest to a thrift store." – Kathleen Jennison, KTJ Design Co., Certified Interior Designer
Lose weight
"Crossfit-when programmed and coached correctly-is a great workout for every body, young and old. It's fun to participate in and to learn, while also allowing you to go at your own pace and be a part of a community. It balances all elements of fitness and can help make your body injury-proof and long lasting. – Gabe Subry, Crossfit209
Learn a new language
"If you are serious about learning a language in 2017, High Intensity Language Training summer session at the San Joaquin County Office of Education offers five days of intensive instruction of Spanish for educators, and is open to the general public. We design these classes so that educators and others can have a firsthand experience of language acquisition, which in turn reinforces the importance of the teaching strategies we simultaneously model." – Karen Linn-Nieves, Director of Language & Literacy at San Joaquin County Office of Education
Better manage stress
"Simplify your to-do list. Having too much on your plate can be a recipe for an emotional meltdown. There's no shame in scaling back your activities and obligations, when possible, to simplify your life. Don't let the abundance of great ideas you've pinned on Pinterest make you feel like you should be doing more." – Cathy Francis, PsyD, MFT, Social Services Director of St. Joseph's Behavioral Health